 Guest writer Vicki Notaro has a newly acquired sparkler on her finger and she's delighted to be engaged. It's the wedding that might be the problem...
There are two types of women in this world (and by world, I mean Ireland); those that are in to weddings, and those that aren't. I have always fallen in to the latter category. While I enjoy a good knees up and a lovely spread, I've never been the type of girl to ooh and ahh over a centrepiece or fantasise about my dream day.
Advertised
Perhaps that's because a wedding hasn't ever been a dream of mine – more like a nightmare. But somebody better pinch me and wake me up, because I just got engaged, and sh*t's about to get real.
Let me start by saying that I could not be more thrilled to be engaged – it actually surprised me how absolutely ELATED I was when my boyfriend got down on one knee. It's a very special thing, having the love of your life ask you a question like that, vulnerable and proffering jewellery that cost an arm and a leg. I shrieked with happiness, once I remembered to put down the Subway I was clutching at the time.
Since he proposed last week, it's been a seemingly endless whirl of celebrations and congratulations. Everyone is delighted, we're sickeningly loved up and also knackered – people should warn you to prepare your liver for the sudden influx of Prosecco. But we're also completely unprepared for all the questions and opinions suddenly being flung at us.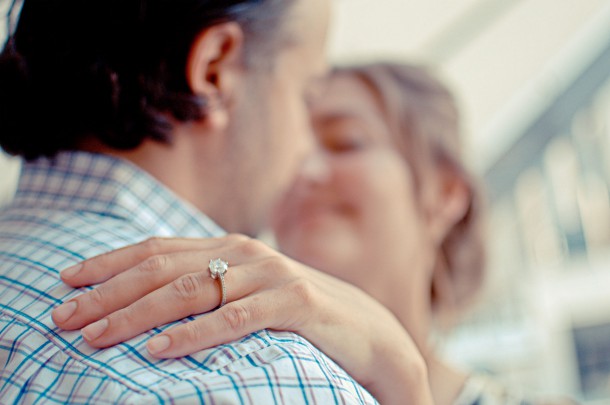 When's the wedding? Where? What kind of bride do you want to be? How many people? When are you going dress shopping? Who are your bridesmaids? Have you started saving? LADS. We only got engaged last Friday. I'm still not used to the rock on my finger, and every spare second since has been spent clinking glasses. Can you give me a bleedin' minute?
I'm sure every engaged couple feels like this a bit, but I feel like I'm more startled than most. And that's because I haven't been preparing for this moment my whole life. Some couples know exactly what they want and have their nuptials booked within hours of sealing the deal, but not this one. Can't we just enjoy being engaged for a while without having to think about the head-wrecking part of it all?
The thoughts of throwing a wedding absolutely terrify me. It's not the actual planning that's the problem because I love organising. It's that I'm just not that in to weddings. I have a very sensitive gag reflux that kicks in to action at the mere sight of a bridal magazine, and can't imagine caring about place cards, party favours and wedding bands. I'm missing the bride gene, plain and simple.
This coupled with the fact that I'm sure I never want children make me question my own womanity (another smug comment that's been made – you'll change your mind about kids once you're married! As if signing a wedding licence means a brain transplant. But I digress). Most ladies are enchanted by the thoughts of being able to craft their own incredible event, one which culminates in marrying their beloved and then partying the night away. Why am I so bloody difficult?!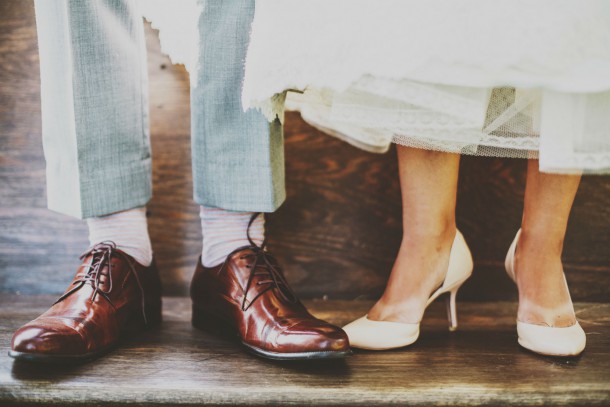 But look, I can't fake it. I really, really want to be Joe's wife, and my fiancé (!) knew the kinda gal he was dealing with when he asked me to marry him. And that really is the important part, not all the bells and whistles that accompany it. We're not going to elope (mostly because we're not allowed), so I'll just have to suck it up and deal with the sick-in-mouth syndrome. I'm afraid I'll do internal damage from cringing, but I know I'd be raging if we didn't properly mark the occasion. Marrying the love of your life is a biggie, it deserves to be something we can look back on when we're ancient.
Advertised
But look, it won't be any time soon, there'll be feck all people there, and it'll be far away, because I'll be damned if we're not true to ourselves and what we really want. One thing I am looking forward to though, is visiting Kleinfeld's in January. Anyone that watches Say Yes To The Dress on TLC will know the place I'm talking about; the most quintessentially New York bridal boutique of all time. I'll be in the Big Apple for my 30th with a gaggle of pals and my beloved, so why not try on some gowns in a place that's so OTT it might spontaneously invoke a bridegasm? They'll hate me on sight when I'm unable to even differentiate between a mermaid and a fit and flare but it's the only show about weddings that I can sit through without inducing a stroke from eye-rolling. If anywhere can bring out my inner bride, it's there. Wish me luck!