 Firstly, if you have a wedding hat or a fabulous fascinator to hand, why not pop it on while reading this post - it'll just add to the occasion.
You ready? OK.
The wedding of the year (there are still a few months to go but we think it will be hard to top this one) took place this weekend. Aengus Mac Grianna (off the six o'clock news) liked it and put a ring on it.
Aengus is an icon of our time - he's got his own blooper reel, he nearly won Celebrity Masterchef and now he's just married the man of his dreams with Anne Doyle at his side. He's the hypothetical guest we'd be inviting to all our imaginary dinner parties - and not just because he's helping to drag our little island out of the dark ages by openly celebrating love in all its crazy stupid (blame Cheryl) forms.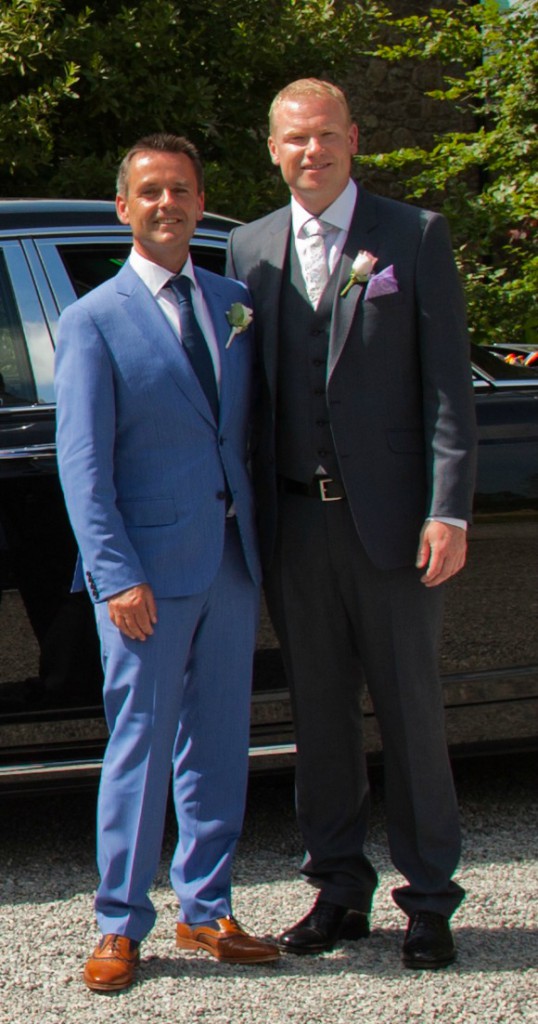 So we offer huge congrats to the country's favourite news anchor (now that Anne Doyle's retired, sorry Eileen) who tied the knot with his partner Terry Gill in Meath yesterday. The nuptials took place in Ballymacgarvey County House and Estate in front of 150 well wishers.
Among the guests at the private Humanist ceremony were most of the cast of 'Celebrity Masterchef '(Yvonne Keating, Tracy Piggott and Maia Dunphy), as well as Eileen Whelan, Kate Egan, Teresa Mannion, and the lovely Anne Doyle, who gave 50-year-old Aengus away. Hats off to you , Anne (and hats back on again now please before we continue).
Terry, meanwhile, was given away by his mam, Eva. The crooning was provided by Moya Brennan from 'Clannad' (unsurprising given Moya's an old mate of Aengus's''ss's') and Cormac de Barra.
Advertised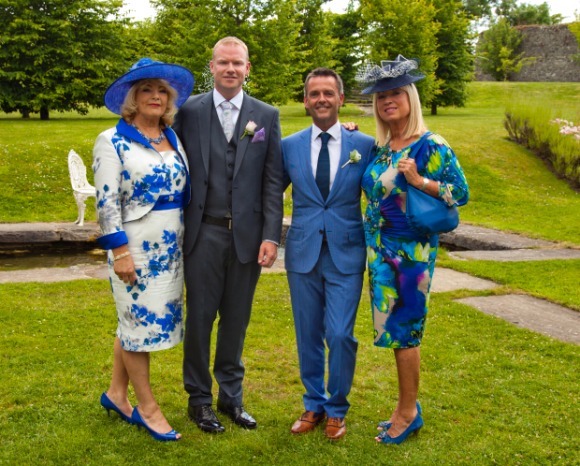 According to reports, the happy couple are due to honeymoon in Greece before having a legal civil ceremony across the pond in Landan.
RTE were quick to congratulate the happy couple with the following headline, which was swiftly rectified. It's OK, happens to the best of us. A lot.
But back to Anne Doyle. We're still trying to track down who designed her hat. While there's A LOT going on, it strikes just the right balance between fascinator chic and eye gouging glamour on account of all the netting. Our only quibble is we'd like to see it at a more jaunty angle - although we'd never have the balls to say that to her face.
We once saw the 62-year-old holding court, surrounded by men who were perspiring heavily, as they cackled wildly in the VIP bar at HAM in the POD many moons ago. At that moment we knew we wanted to be her when we grew up.
Advertised
We're still working on that.
Are you looking forward to blowing congratulatory kisses to Aengus next time he appears on our screens? Do you think he took a moment to say 'Whootsh?' instead of 'I do' during the ceremony? And is Anne Doyle walking you up the aisle even cooler than Queen Latifah being your wedding singer?