 It's universally accepted now - college is expensive. Though we are lucky enough in Ireland to have a free fees system which takes care of most of the tuition fees, there are administration expenses, and rent, and food money, and money for socialising...a night out in any city isn't cheap, you know.
Most college students get help from their parents or take on part-time jobs to make ends meet, and the grant system is also there to provide support to those who need it - as patchy and riddled with errors as it is, it's still there.
But some female students have found a way to make money quickly and with minimal work, by becoming "sugar babies" for rich, often older men.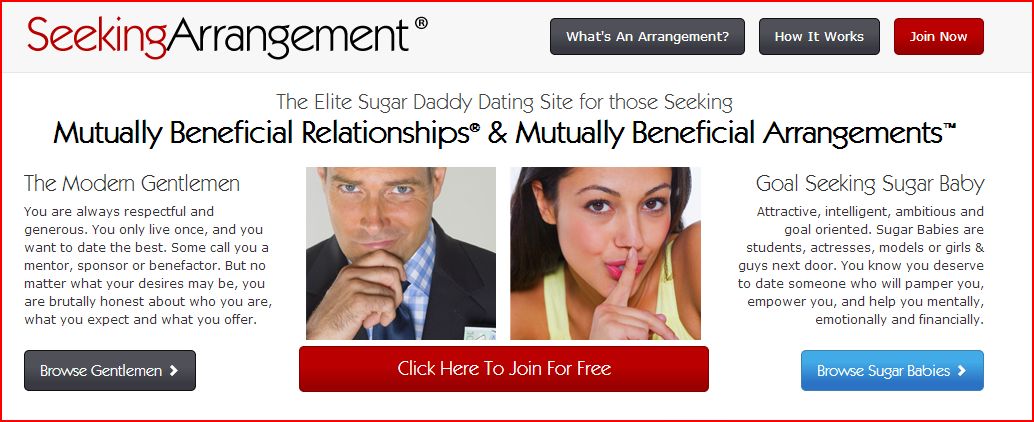 A new culture of "sugar daddies" is popping up in Ireland and around the world - it sounds fun and playful but at its most basic, it's prostitution under another name.
The "sugar daddy"/"sugar baby" relationship is what's called a "mutually beneficial arrangement", in which younger women give their time (and often more) to older men in exchange for substantial amounts of cash, clothes and fancy holidays.
The arrangements are made over the internet on sites like SeekingArrangement.com, which calls itself the "number one sugar daddy website in the world" (see the super creepy homepage in the screen grab above).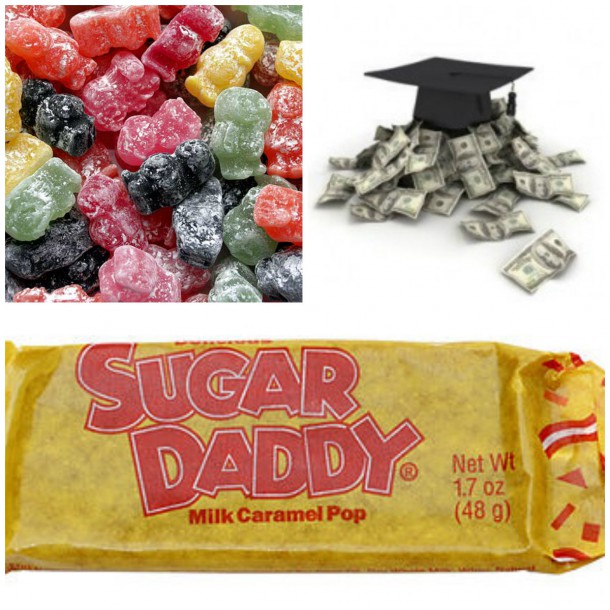 Advertised
The site made headlines in Ireland last year when it was revealed that 4,400 Irish students were registered on the site, from colleges like UCD, DCU and Trinity. It's unclear as to whether or not the people on the site actually went to the colleges, but it certainly provided a bit of excitement in DCU (where I recently graduated from) with student media attempting to dig out the "sugar babies".
While the search for the "sugar babies" in our midst was unsuccessful, the whole incident got everyone thinking. I won't lie, a few of us thought about signing up in the name of investigative journalism. And maybe to see if it was as easy and lucrative as the reports said it was.
Having had a good solid think about it, I'm happy enough working a minimum wage job for my money. Even the name shows what to expect from these arrangements - the clearly defined "daddy" and "baby" roles tell you loads about the role of the woman in the relationship, infantilising and belittling her to boot. Nope. There are some cases of "sugar mommies" looking for male sugar babies, but a lot of it seems to be men looking to buy the company of young women.
Of course, I'd never claim that my choice is the best choice for everyone. For all I know, it could be every bit as fun as the website makes it sound - all the testimonials speak of loving, mutually agreed and beneficial relationships. There's no way of knowing this unless I either meet a sugar baby or sign up to be one myself...and the chances of that are slim.
Advertised
What do you think - is becoming a sugar baby an acceptable means of paying your way?