 Last week we met the lovely Catherine and Suzanne from Boutique Bake. Today they are ready to share their first recipe with us, just in time for Mother's Day. 
So spatulas at the ready (lookit, if you're like us and don't know what a spatula is, don't worry - we'll do this together) because the Boutique Bake girls are in the house kitchen.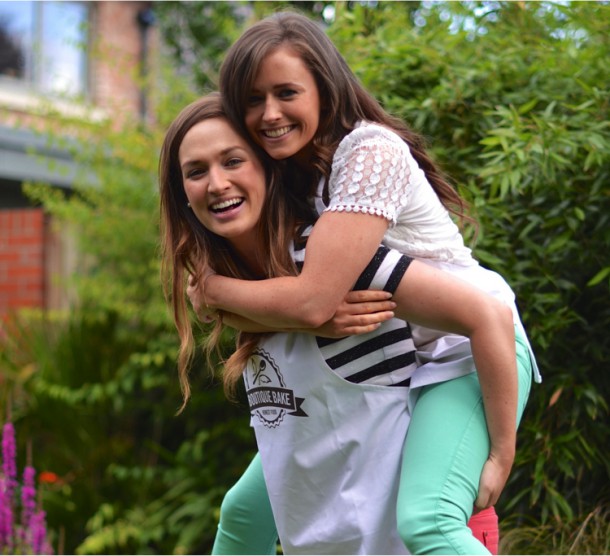 Catherine and Suzanne here, and we're so excited to be posting our first article for Beaut.ie. And there is no better weekend to be kicking off our recipe posts than for Mother's Day this Sunday. 
Nothing says 'You're the best mum in the world' more than baking her a delicious tart that will get everyone's mouths watering.  So ladies, get your aprons on and get ready to bake up something delicious and spoil your mum's this Sunday….they deserve it!
The rhubarb and strawberry filling makes this Mother's Day tart extra special, especially the fact that rhubarb is in season now. We absolutely love the sweet and tart combo……it was very hard not to munch into it while baking it earlier.
The rich, buttery, shortbread-like crust topped with smooth, rhubarb-filled custard and perfectly sweet and juicy strawberries are the ideal way to celebrate the arrival of warmer weather too (Jean Byrne promised us). 
We know a lot of people are terrified to make their own pastry but we promise you, we have the easiest recipe to follow below. You can make the pastry the day before to save you time on the day baking the tart if you like. Also, make sure to allow about an hour of chilling time for the pastry in the fridge so it's easy to handle when putting your tart together. 
And if you don't fancy making your own pastry or short on time, why not pick up some ready to roll shortcrust pastry (or shortcrust sheets) in any local store near you.
Serve this perfect tart with your mum's favourite ice- cream, custard or just simply whipped cream. 
Ingredients:
Pastry:
225g butter at room temperature
55 grams of caster sugar
2 eggs
340g plain white flour
Or
2 x  320g shortcrust sheets/ready to roll pastry that you can buy in most shops if you are short on time!
Glaze for pastry:
1 whisked egg
Rhubarb & Strawberry Filling:
450 grams of fresh strawberries – cut into quarters
450 grams of rhubarb – (about 2 bunches) – cut into 1 inch chunks
150 grams of caster sugar
30 grams of cornflour
½ teaspoon of cinnamon (optional)
Squeeze of lemon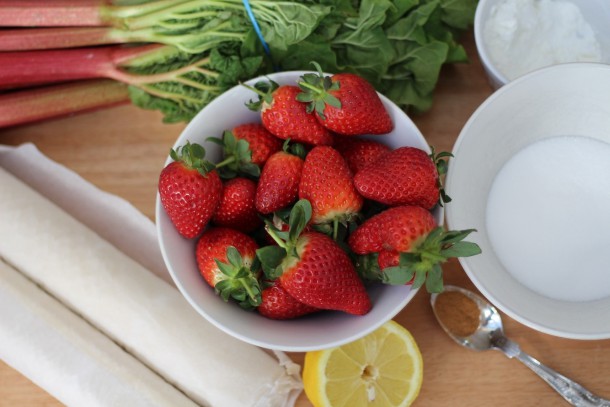 Method:
To make your pastry: 
First make the pastry. Cream the butter and sugar together by hand or in a food mixer. Add the eggs and beat with an electric whisk/food mixer for several minutes. Reduce speed and mix in the flour. Turn out onto a piece of floured greaseproof paper, flatten into a round wrap and chill. 
Advertised
This pastry needs to be chilled for at least an hour to make it easier to handle. This can be made the day before if you want to save time on the day that you're baking your tart. (If you're not making your own pastry and have bought shop bought ready -made pastry, ignore this step.)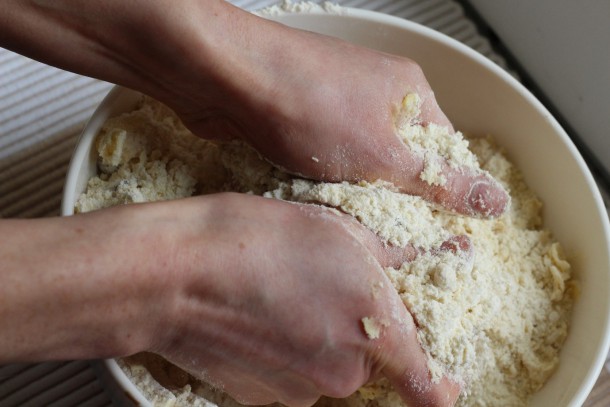 To make your tart: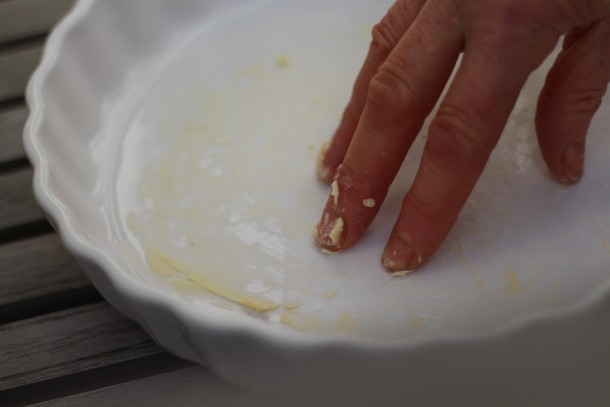 Preheat your oven to 210C /190 Fan.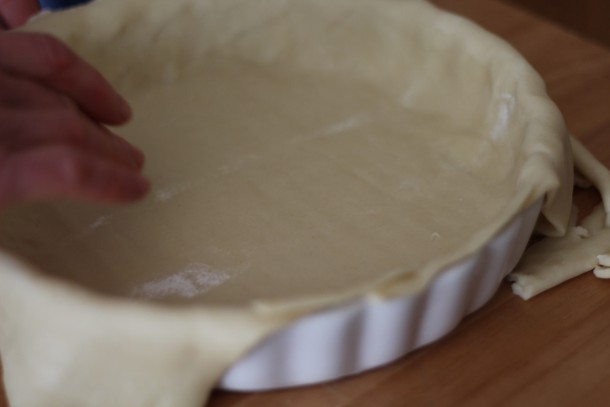 To make the tart, roll out the pastry 1/8 inch (3mm) thick approx., and use about 2/3 of it to line a suitable greased tart tin (approx.23cm/ 9inch tin) . You will be using the remaining 1/3 for your tart topping after you have put your rhubarb & strawberry filling in. 
To make your rhubarb & strawberry filling for your tart: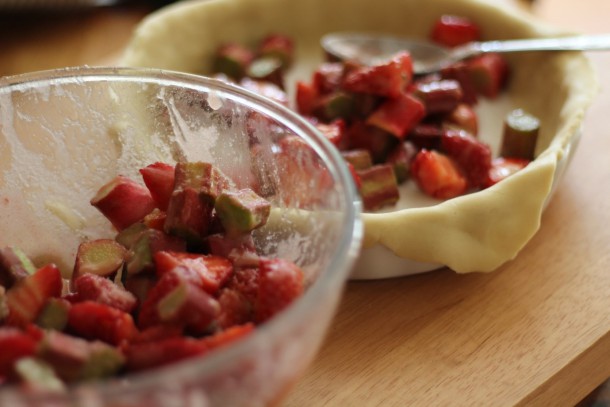 Place the rhubarb & strawberries pieces in a large bowl. Add in your sugar, cornflour and cinnamon (optional) and mix well until fruit is well coated.  Place your filling into your tart base and squeeze a small bit of lemon over the fruit filling.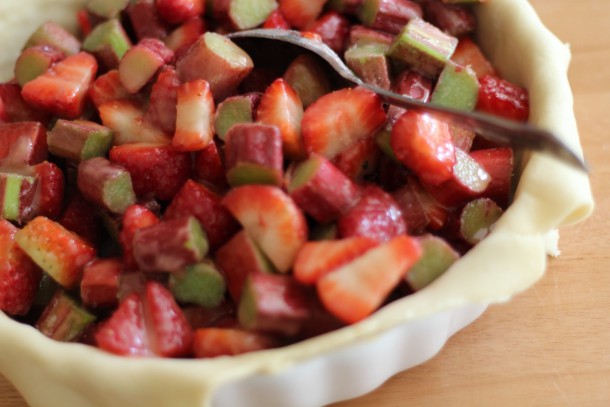 Roll out remaining pastry and cut into 1 inch strips if making lattice topping or simply place on top of your tart filling if you don't want to make the lattice topping that I have made here.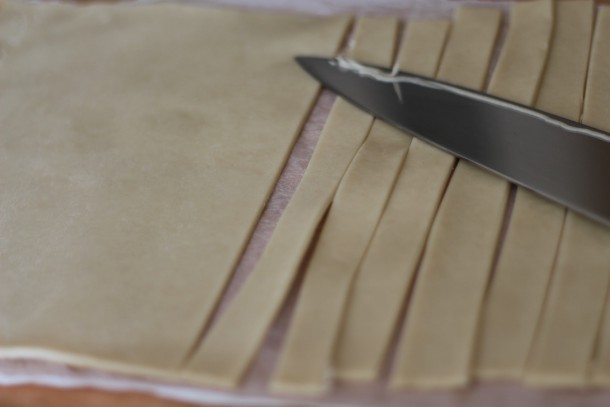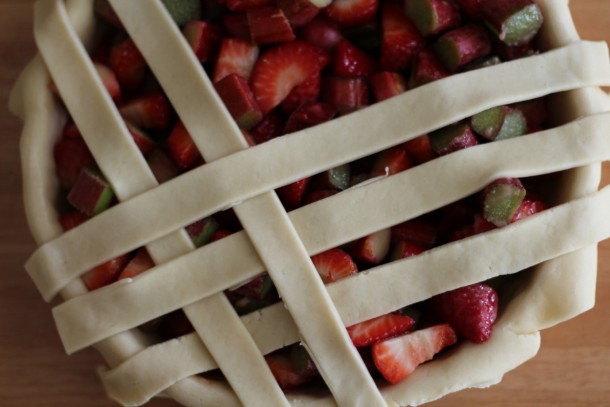 Seal edges with a bit of water, glaze your tart with a bit of egg wash (1 whisked egg) and bake in the preheated oven.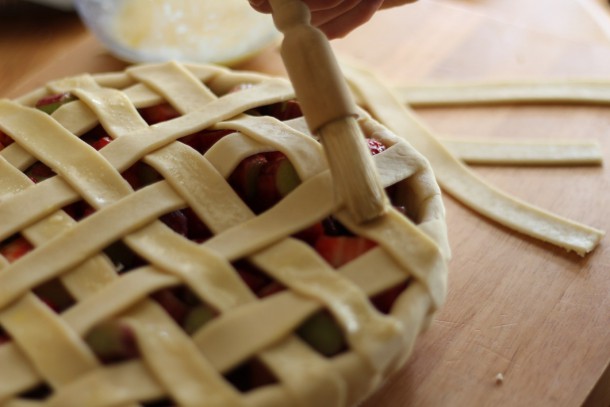 Once tart is in oven for approx. 15mins and has a nice golden colour, turn down oven temperature to 190 C/170 fan for the remaining 30-40 minutes until rhubarb filling is tender (prick fork through rhubarb to see if nice and soft.)
We recommend serving warm with your mum's favourite ice- cream, custard or just simply whipped cream.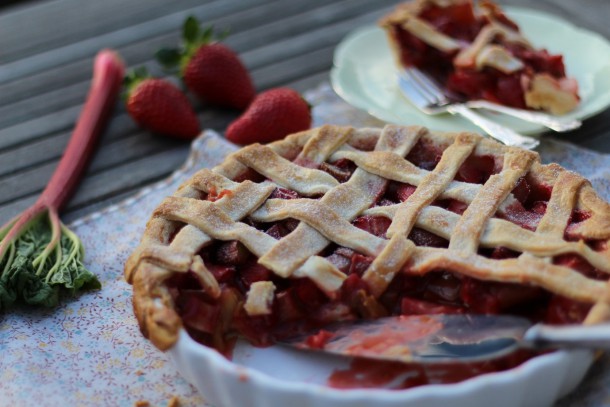 We would love to hear how you get on with your tarts for Mother's Day and make sure to show us a snap of your baked goods on our twitter @boutique_bake  with the hashtag #bakemyday ?
Advertised
If you'd like to read more from Boutique Bake, why not check out their website www.boutiquebake.ie? And if you are a social media fan, you can like them on Facebook, find them on the twitter machine (or Instagram) by searching @boutique_bake or even on Pinterest.