 Waking up in the morning, most of us don't function properly until we've had our first cup of coffee to open our eyes, and a lot of the time that comes from our favourite coffee shop.
For a growing number of couples in America, they're also making that coffee shop the place where they tie the knot, as the recent trend of getting married in Starbucks around the country seems to have taken off Stateside.
Couples are posting their proud wedding portraits, lattes and all, to their social media profiles, because otherwise how would we know that it had actually happened? We need to see it on Instagram, of course.
It seems that people are not only visiting on their wedding day for a quick stop off and a caffeine hit, they're actually having the ceremony there, signing the papers, and throwing back a frapuccino for good measure.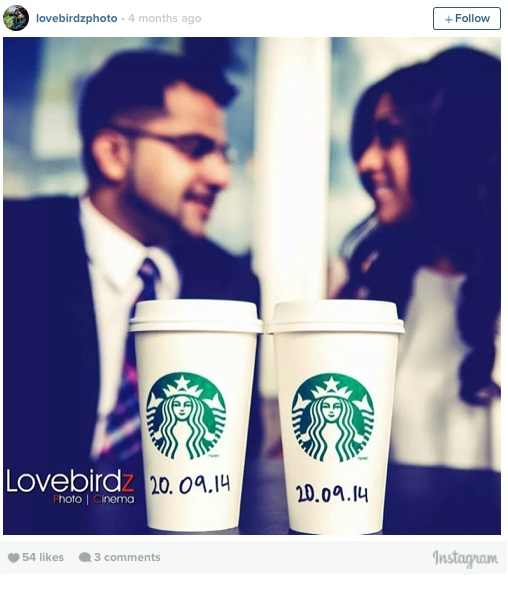 Advertised
We're not sure just yet whether or not this trend will catch on over here, as there may be restrictions on where you can marry (the venue has to be approved by the Registrar) and we're still awaiting word back from Starbucks themselves on whether or not they'll be as cool with it here in Ireland as they are in the US.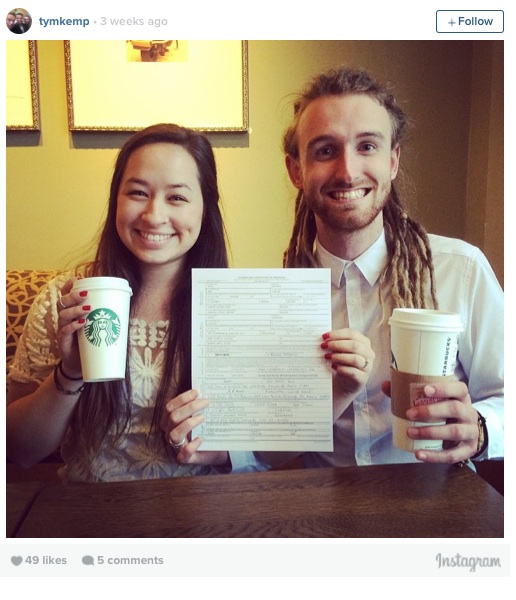 That said, if you think the best place for you to celebrate your undying love for someone that you hope to spend the rest of your life with is the same place you get your cinnamon roll in the morning, then wake up and smell the coffee.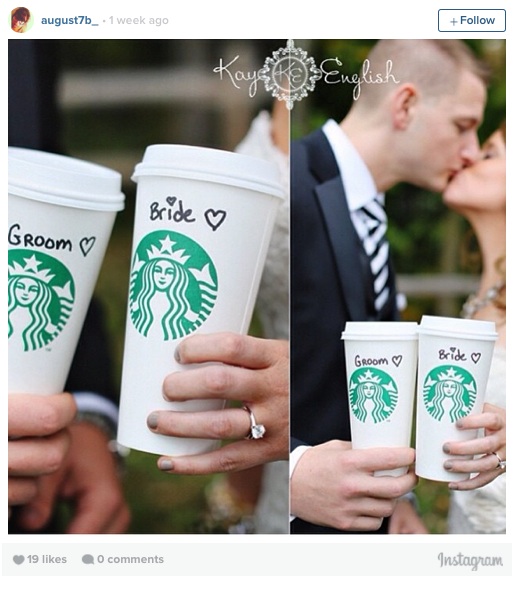 And for the love of God, don't get the name wrong...
What do you think of Starbucks weddings? Would you be up for it or would you prefer the croissant section in your local Spar? And did you get married in/attend a wedding in an unusual location? To the comments!
Advertised