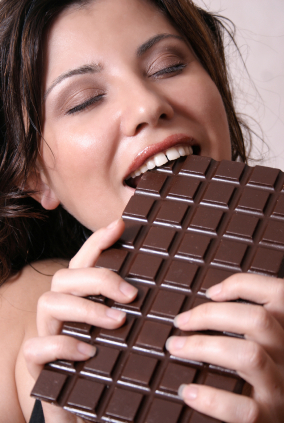 Yes you're bad, oh you're so calorific and high cholesterol and laden with fat and sugar, but how much do we love you? Because even though you're all those things you're just so delicious.
Easter is on it's way and with it will come piles of chocolate. Mountains of the stuff. Big eggs of it in fact. With chocolates in the middle of the egg.
I think I've changed into a sweet lovin lush. Times passed I could have killed my granny for a package of Tayto, but I'm finding myself fighting off sweetie cravings all the time now. And I'm not alone. The other night a few of us were like a confessional group from Chocoholics Anonymous.
"I used to love crisps but now I'd kill ya for a purple snack. Chocolate biscuits... umm"
"I actually think I'm Homer in the Land of Chocolate. Don't even mention the word Cadburys to me."
Advertised
"I really want a chocolate muffin every coffee break... God even those disgusting Special K bars are better than nothing."
"Green and Blacks is better than sex..."
So what about you? How bad would you say your chocolate addiction is?