 We're buying one last jumper this season because we simply can't not pick up this cool little number from Warehouse.
Warehouse produces some absolute gems season to season but it doesn't always get the applause it deserves. We follow the brand's website for updates on their many prestigious collaborations (Julia Restoin Roitfeld, Pandora Sykes...). This season, stylish TV personality Laura Jackson takes the reins and has curated a very lovely capsule collection.
Wear your blazer like this and be one season ahead of the game.
The tones are soft browns; it features subtle animal prints. But the star of the collection is an abstract print jumper. Art inspired pieces is a somewhat 'underground' SS19 trend - and it's not one to be ignored. This cool face jumper is chic enough to wear to work but you can play in it, too.
Warehouse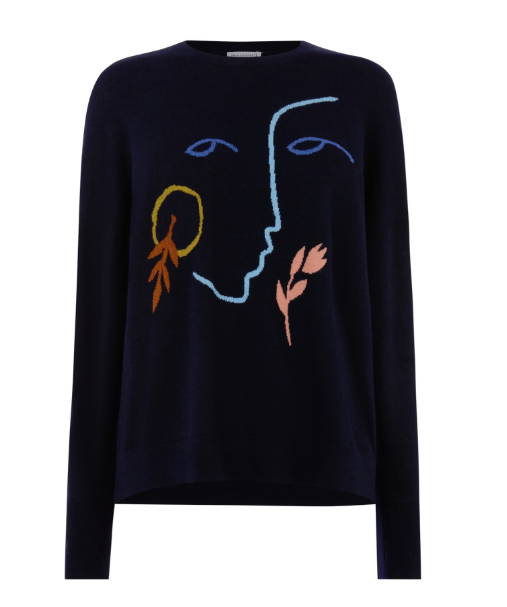 Advertised
Because this is a light jumper, you won't have to wait till next winter to wear it. You'll probably be wearing it in summer, to be honest, Hamptons style, over the shoulders. It will look just as good with jeans and espadrilles as it will over a flirty summer dress and sandals.
Speaking of jumpers you can wear in summer, also in the Laura Jackson collection is this very fetching white jumper. This will dress up any jeans outfit when the temperature dips, while still looking like it came from a chic little boutique on the Riviera.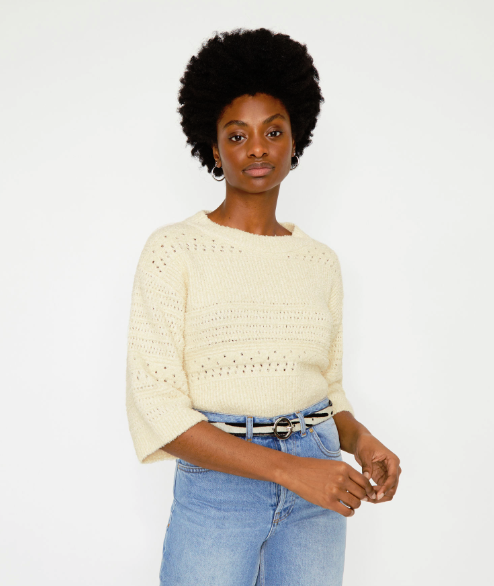 Textured Stitch Boxy Jumper €61
Light jumpers are an essential part of an Irish summer wardrobe. Even if we get a scorcher like we did last year, there comes a point when the sun goes down that you need that little extra layer. It seems a shame to bring a jacket for days like those; roll a little jumper up, pop it in your basket bag and you're all set.
Advertised
Do you make sure to have stylish little jumpers for the summer months?