 Ah, Fearne Cotton, you of the Brigitte Bardot-esque sexy tousled hair, smoky eye and effortless style, you make us smile. When you could give in and wear a shift dress and kitten heels to throw the paps off their incessant daily Fearne Watch outside BBC studios, your workplace, you throw caution to the wind and arrive each day clad in a unique Fearnescent ensemble.
Like Carrie Bradshaw, Fearne Cotton never wears the same exact outfit twice; but unlike the frivolous New Yoiker, our Fearne reuses her favourite pieces time and time again.
Take her trusty leopard print coat: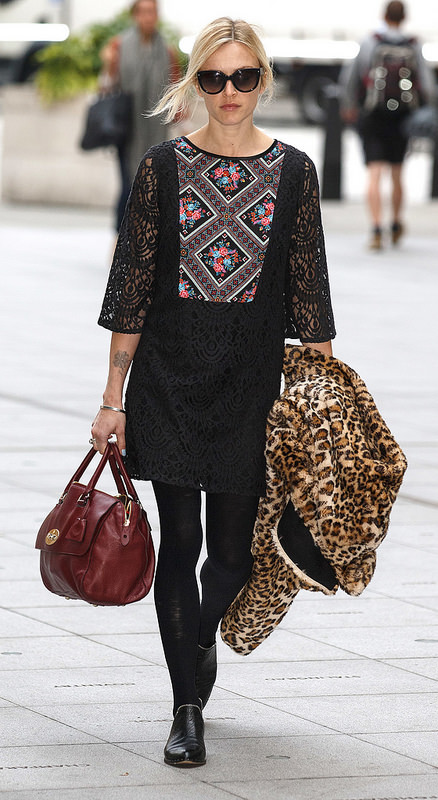 Her cute blue and black thick-strapped sandals: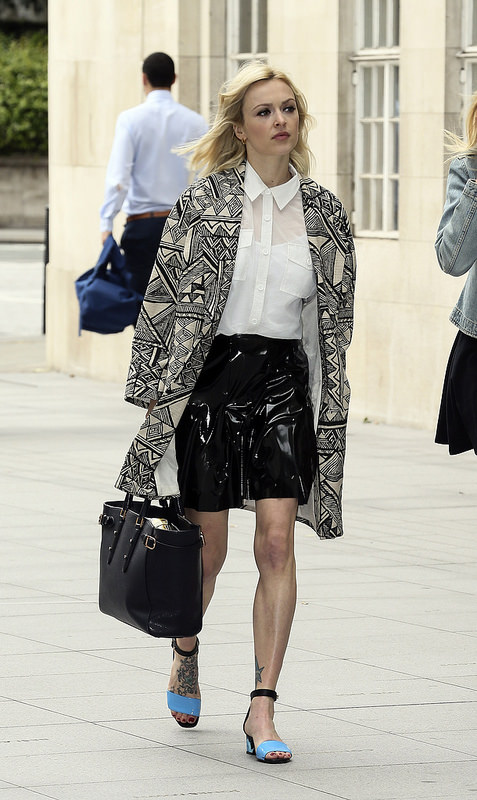 And her mauve maxi bag: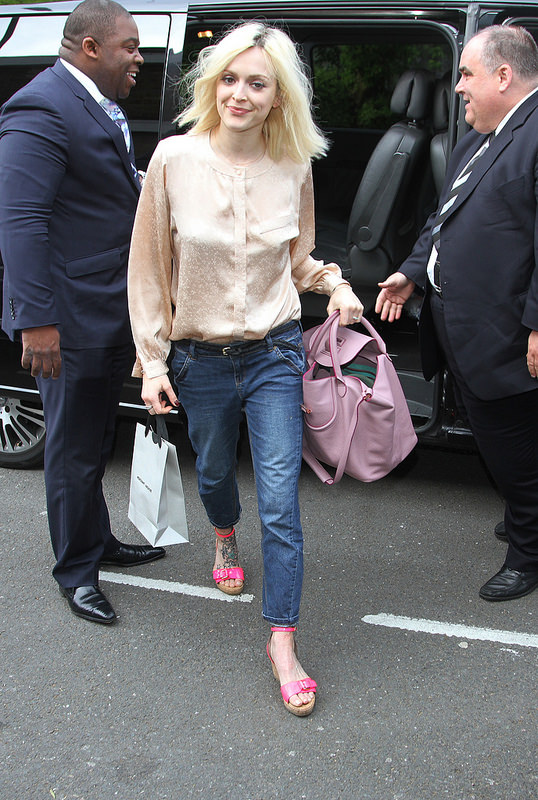 Advertised
We have loved Fearne Cotton since her early days as the coolest gal on Saturday morning telly. She's grown up to be a true fashionista (with her own fashion line for Very) but it's not just her style prowess that has women everywhere mimicking her look. Her gorgeous gruaig, currently worn in a long, wavy bob is just-got-out of bed sexy when she wants it to be and also looks perfectly perfect when professionally groomed.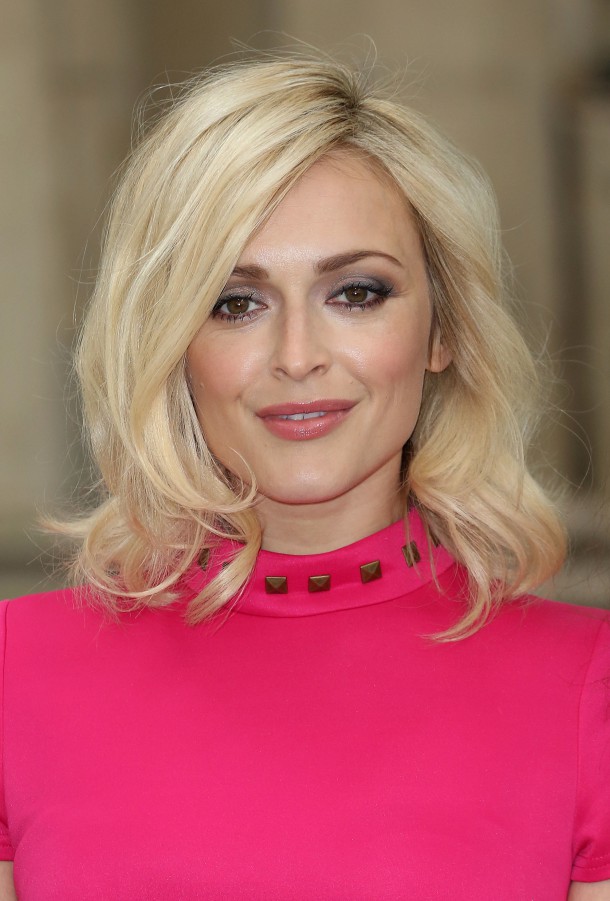 These days, Fearne prefers the smokey-eye look and it suits her really well, but we'll always remember her as the girl with the feline flick. Forget your Alexas and Kates, it's Fearne that had us reaching for the eye-liner to re-create that seminal look.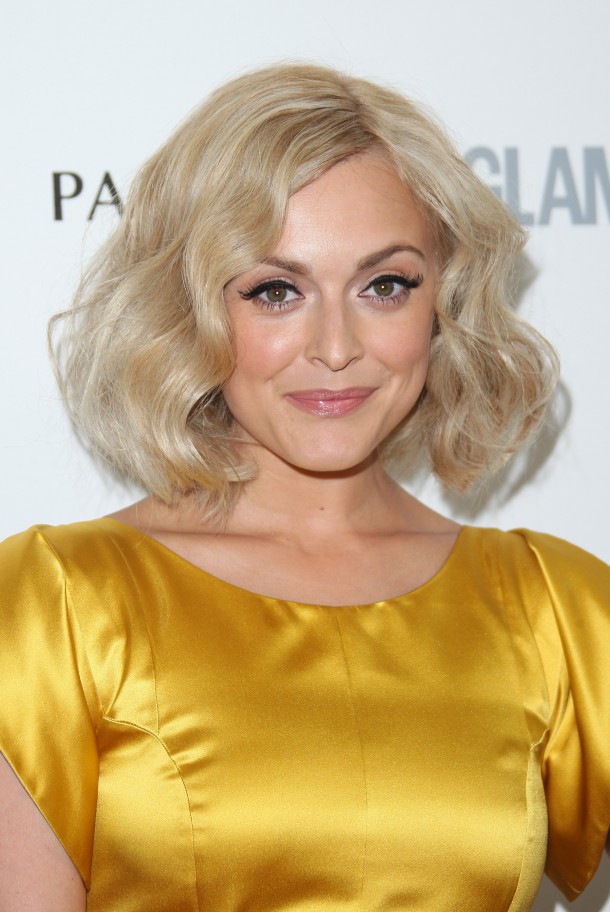 It's her impeccable casual street style we love the most though; her ability to just throw random bits and pieces together and create a unique ensemble. What she wears doesn't break any ground, it's just...it's just so well put together. The beauty of it is that normal jane-soaps like ourselves can take her lead and do the very same. Have jeans? Check. Own a jumper? We do! Put them together with a long chain and an interesting shoe (for that's the only catch, you must have an interesting shoe) and whaddya know, you're doing a Fearne.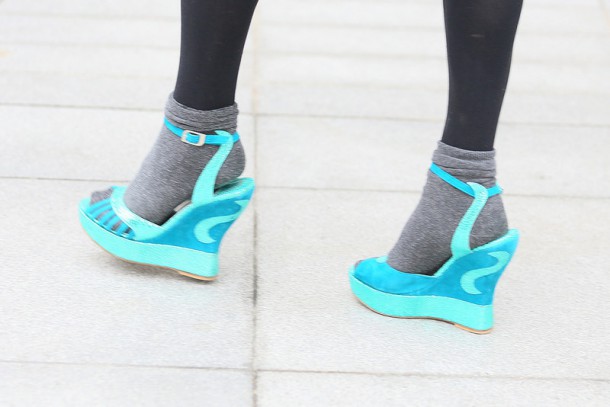 Do you share our love? What do you make of her street style or  her style in general? And most importantly, what do you make of the bróga!?
Advertised