 We've found our favourite Kate Middleton dress done the high street way
Kate Middleton and her dress and her husband recently headed off on a dirty weekend royal duty to Cornwall and the Scilly Isles. As a result, we saw plenty of shots of fancy dresses, printed trousers and a head of hair that would make the word 'swishy' jealous.
People pay attention to whatever she wears; I call it the CopyKat effect. In fact, I'd like you all to start using the phrase and to send me 20c each time you bring it up.
We love when she wears a high street piece because we can all get our mitts on it. And even if it's on the pricier side, the high street spawns a gazillion copies.
Did you guess which dress was Kate's in the featured image?
Advertised
First of all, the royal choice of designer is Lela Rose and costs €1,150. It features half sleeves and the fit and flare finish is fit for a princess.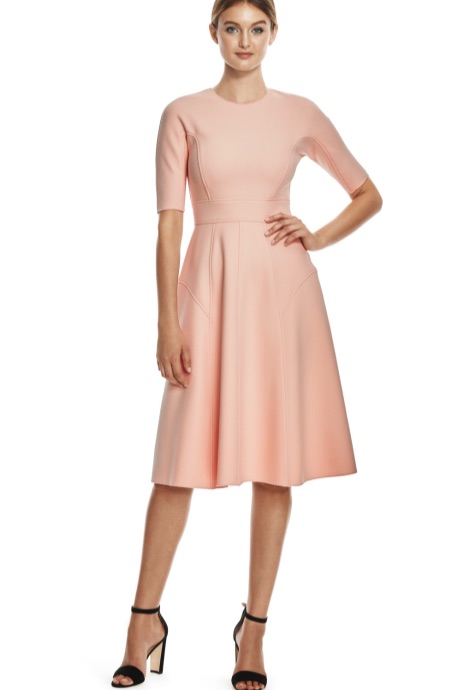 If however, you aren't are flush as the British taxpayers Kate, here are two high street versions you can choose between.
First, this dress is from Warehouse and it also features a fitted seam at the waist and a midi hemline. The design features a small front slit which people like us can wear but Kate can't wear for fear Elizabeth would spontaneously combust and her corgis would roll around in the ashes. Bad Fidos.
Asos are selling this version for €65 and it is perfect for work or casual dinners.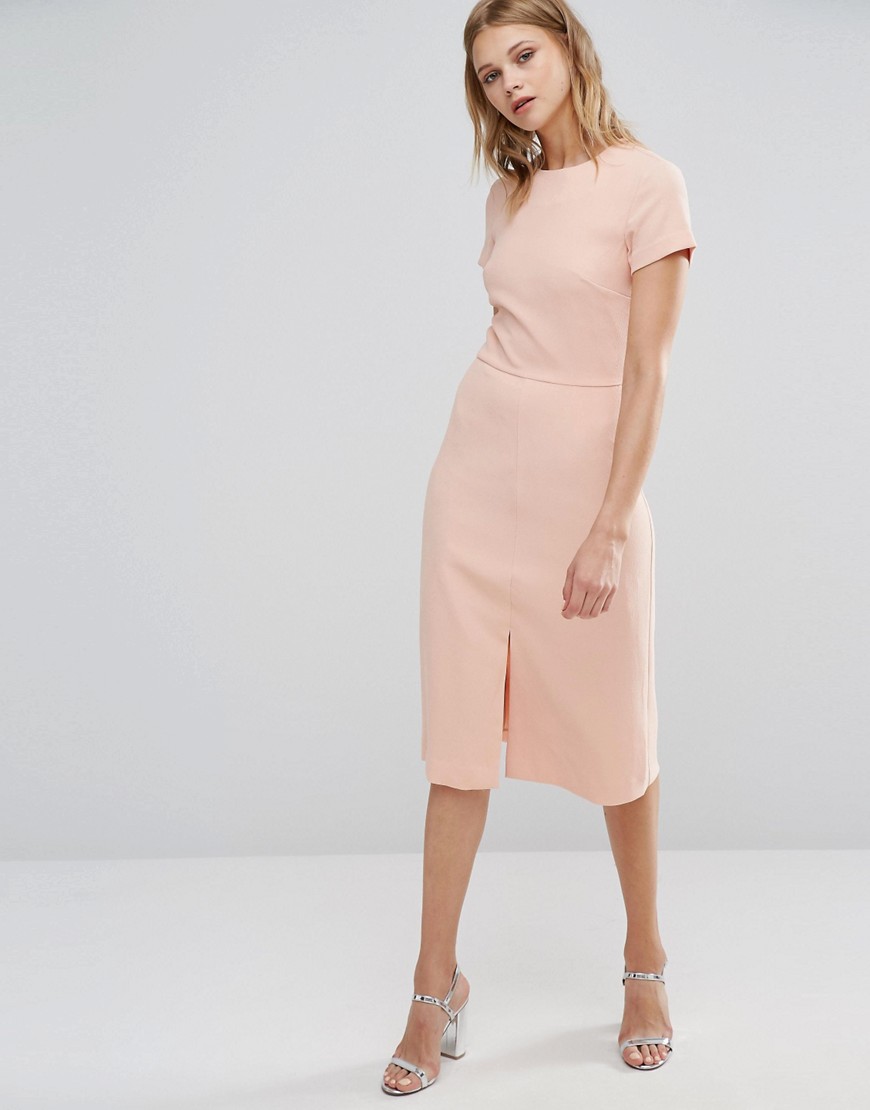 Finally, when you are feeling flush around payday, consider this blush beauty from Finders Keepers.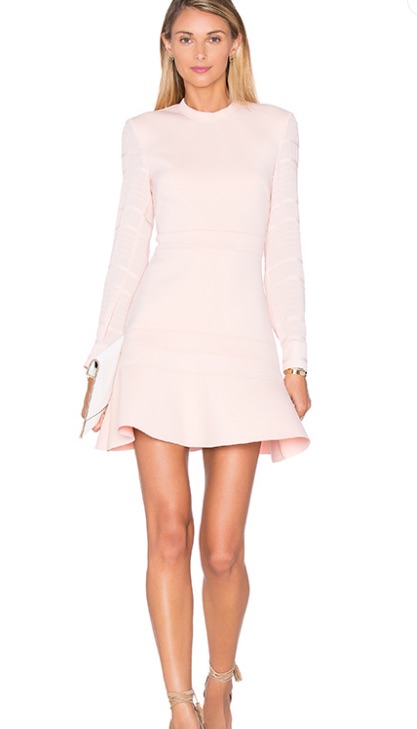 I like the combination of longer sleeves paired with a shorter hemline here and the price tag reads €182. Because it is made of neoprene, one had best steer clear if they aren't a fan of this fabric.
Advertised
Or at least you should instruct James the driver to steer clear. And tell him not to spare the horses.
Are you a fan of Kate's pale pastel dress? Could you tell the royal version from the others?