 The Duke and Duchess of Cambridge are currently charming their way across Europe but the big talking point is what Kate is wearing each day.
Monday
She arrived in Poland on Monday in this white Alexander McQueen outfit. The ruffled middle is perfect for creating a waist if you have a boyish figure and she paired it with some trusty nude heels.
That same day she went for white again with this pleated evening gown from Polish designer Gosia Baczynska. While most of the headlines were talking about the plunge neck (pur-lease), let's not forget the delicate leaf design around the waist that is absolutely stunning.
We had to throw in a photo of Princess Charlotte, she's just so adorable.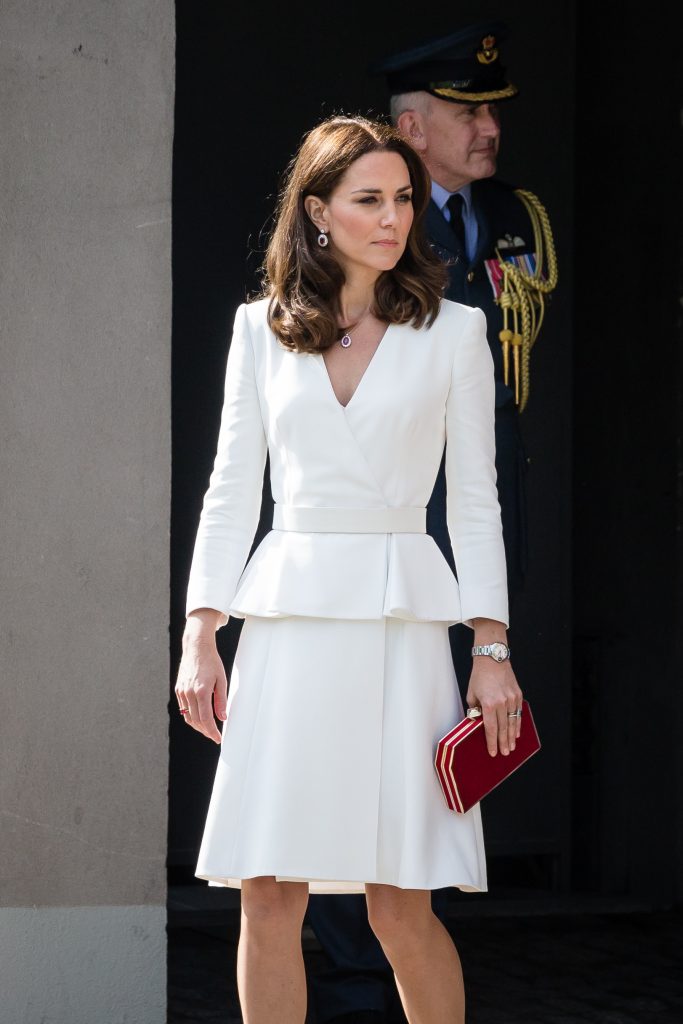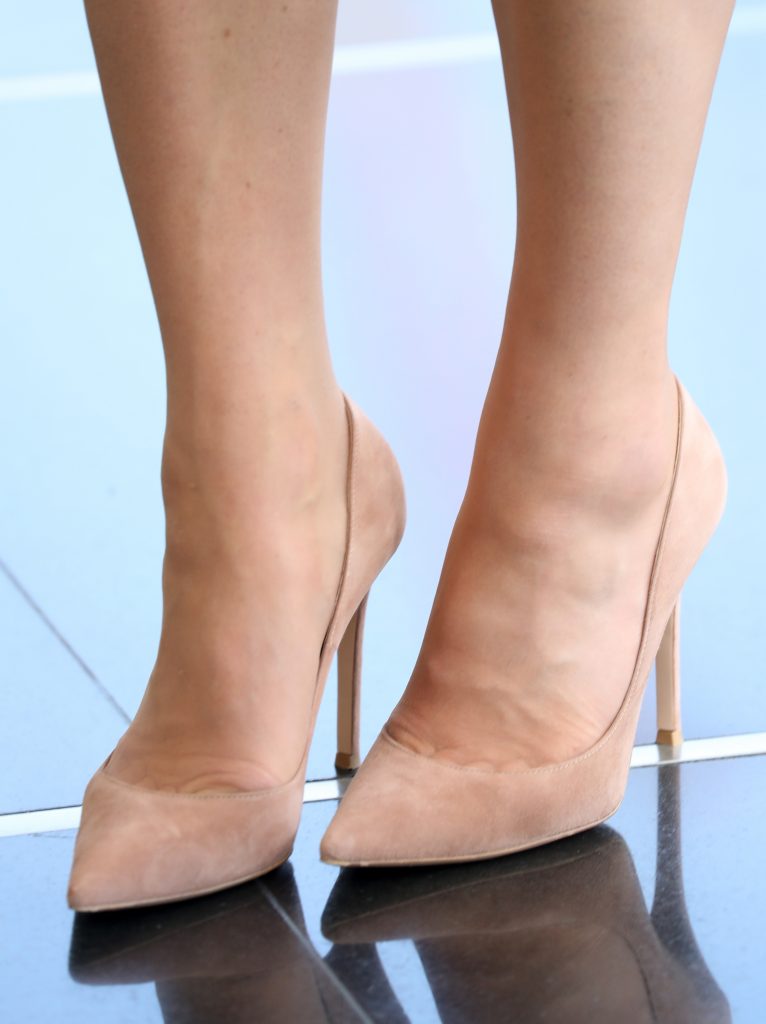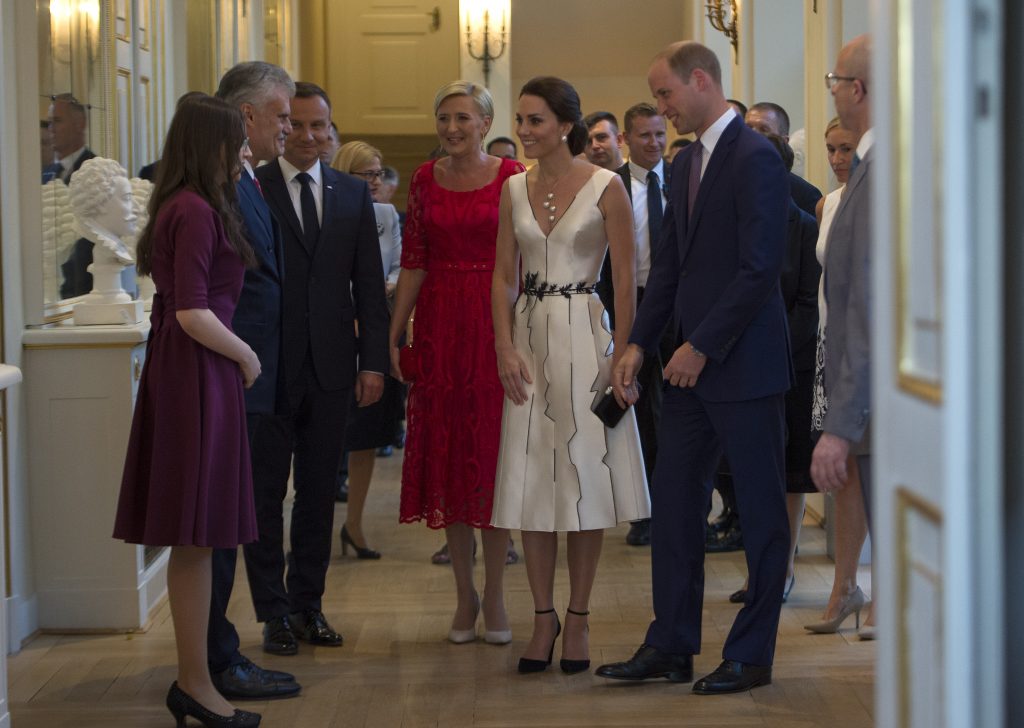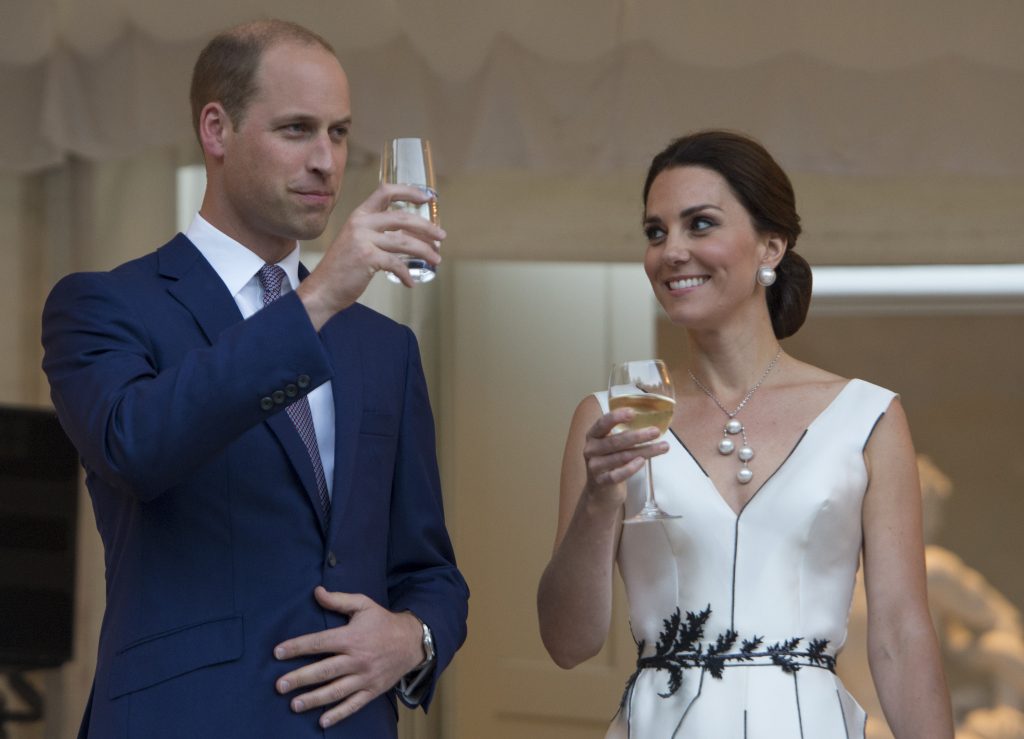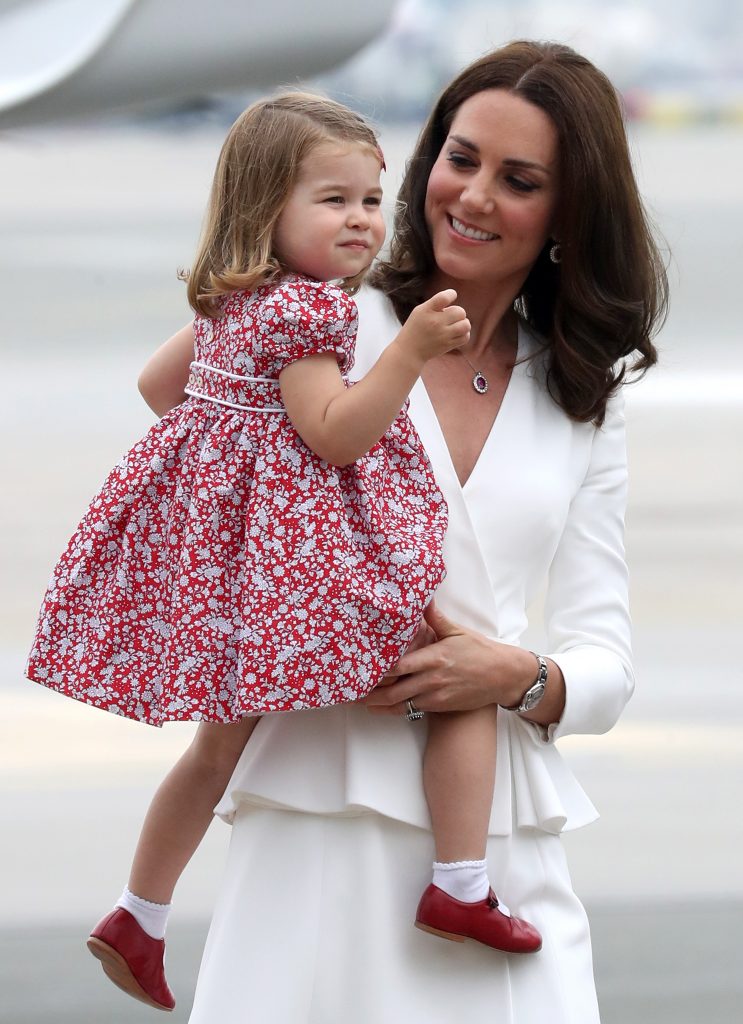 Tuesday
On Tuesday she was seen wearing a double layered floral dress from Erdem with (another) pair of nude heels and looked very vintage inspired.
Advertised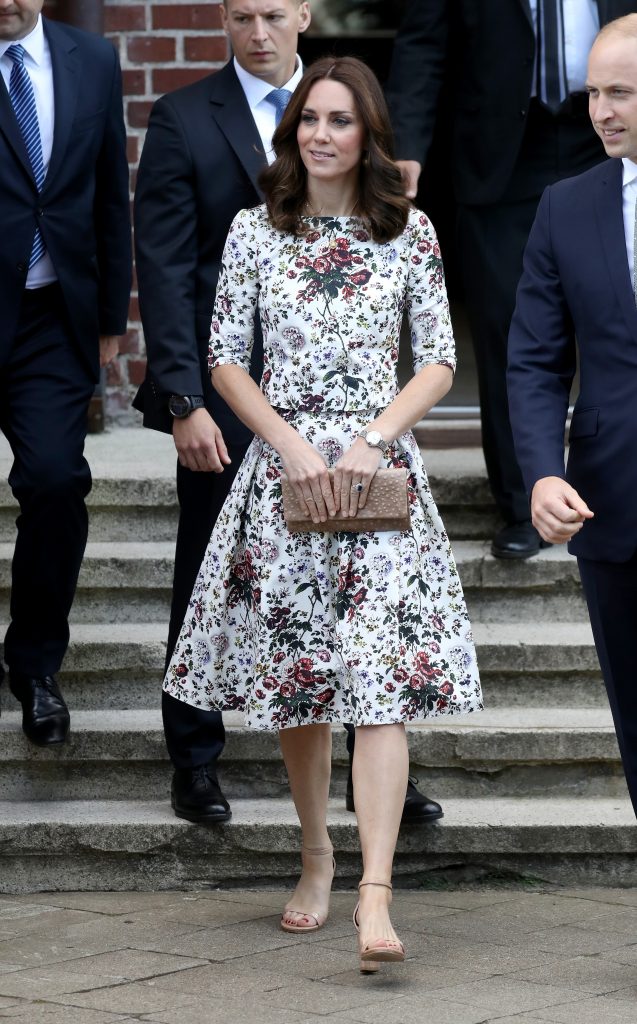 Wednesday
By Wednesday she was arriving in Germany and we don't know many people who look this good getting off a plane (especially with two kids). She made a statement with this blue Catherine Walker coatdress that's structured design is perfect for a royal. Actually the whole family got the colour theme memo.
That evening she went for Alexander McQueen again in a flowing red number. It's off the shoulder casual look is way more 'everyday style' than she's used to, and has meant everyone is desperate to get a version for their summer holidays.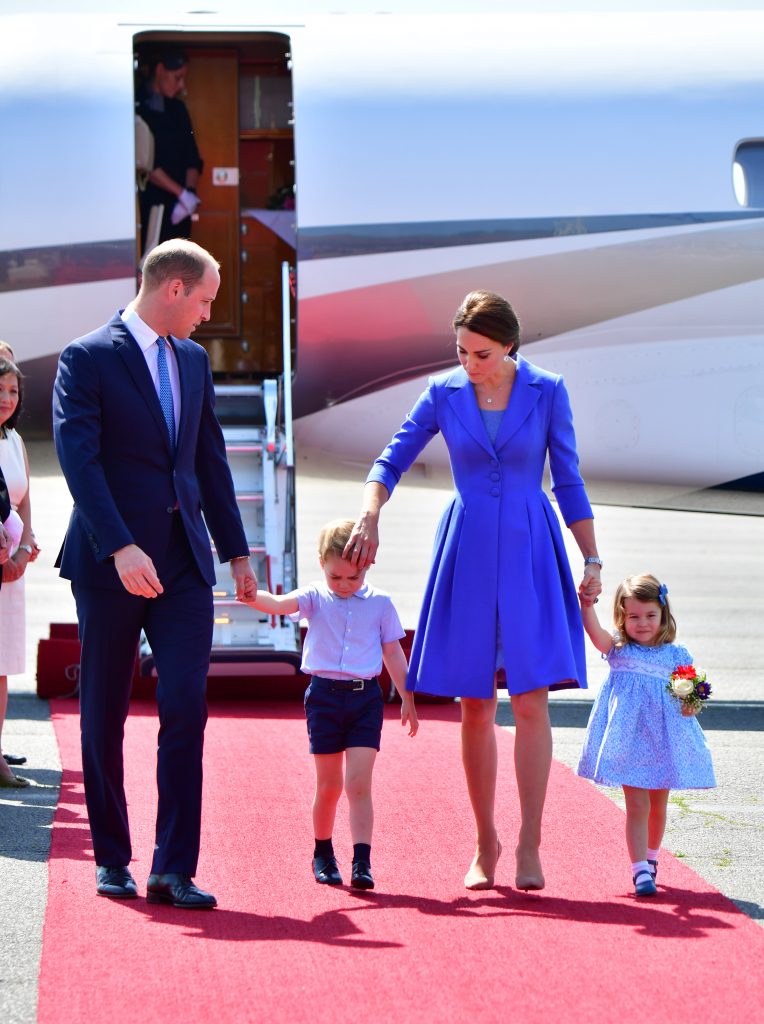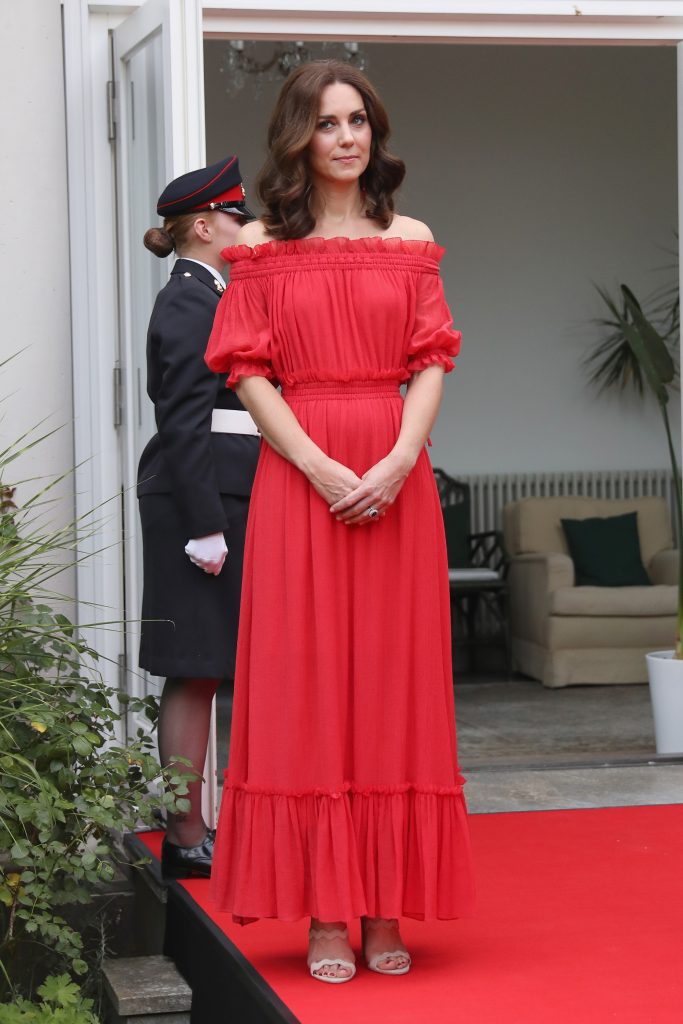 Thursday
By Thursday she wore this knee length Jenny Packham dress that's bright colour is perfect for summer. That very same day she went for casual jeans to compete in a rowing race - to be fair who would wear Jenny Packham anywhere near a boat? And finally she ended the night in a stunning gown with a bird print design from Markus Lupfer. We love that she wears designs from the country she is visiting.
We can't wait to see what else she's packed in her suitcase.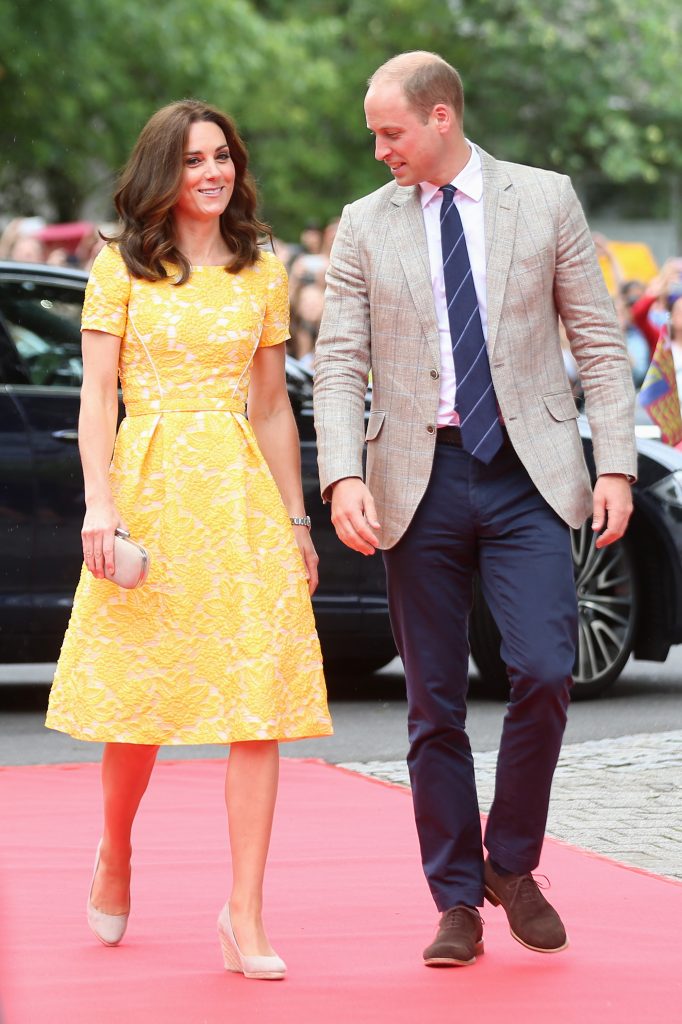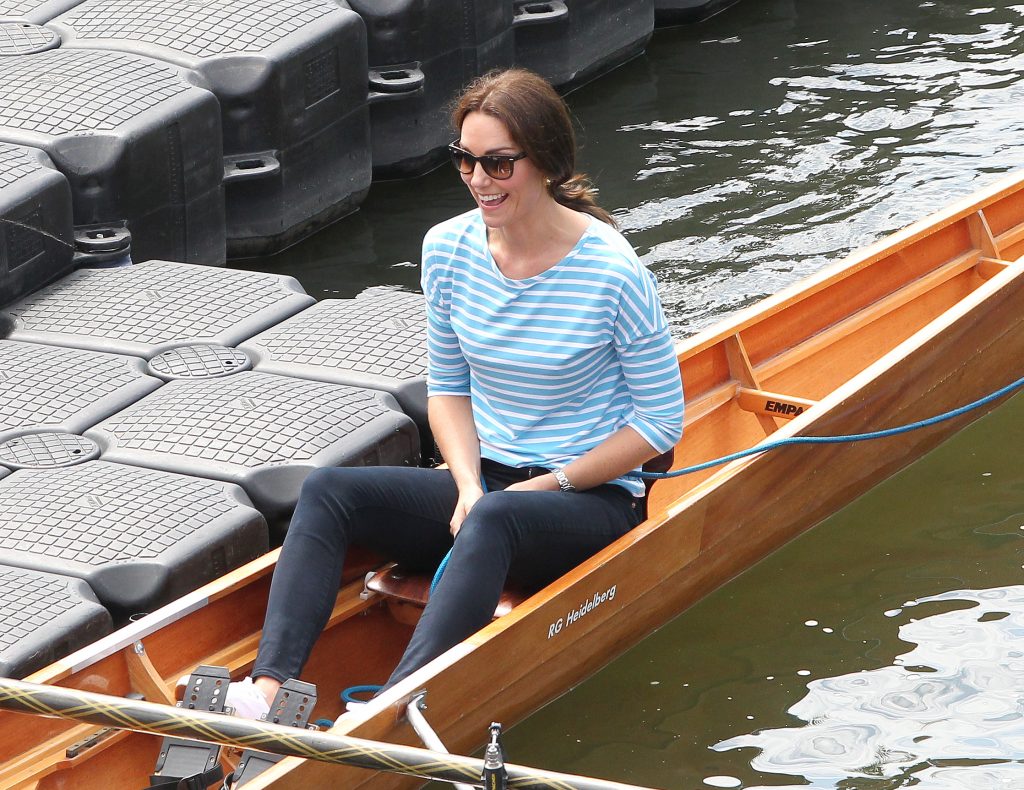 Advertised