 This one is for the fashionistas out there who are not afraid of some statement pieces but who are maybe a little bit afraid of the credit card bill.
Sadie Frost's recent Insta of her good mate Kate Moss in a stripy breakfast ensemble reminded me of a conversational set piece that my nephew and I have on a regular basis. I amble down for coffee in the morning sporting floral trousers/a polka dot jumpsuit/culottes and a pair of nine year old green eyes look at me like I've escaped from some type of facility and he asks 'are those inside or outside clothes?'
So Kate Moss, I said to thee 'inside or outside?'
But she's not alone in her stripy glory.
Olivia Palermo arrived at the Giambattista Valli show in Paris this week wearing the coolest, monochrome and mismatched stripe outfit.
(And if you're looking for some Giambattista Valli-inspired heels from Penneys AW15 collection, make sure you're in the know and first in the queue!)
Advertised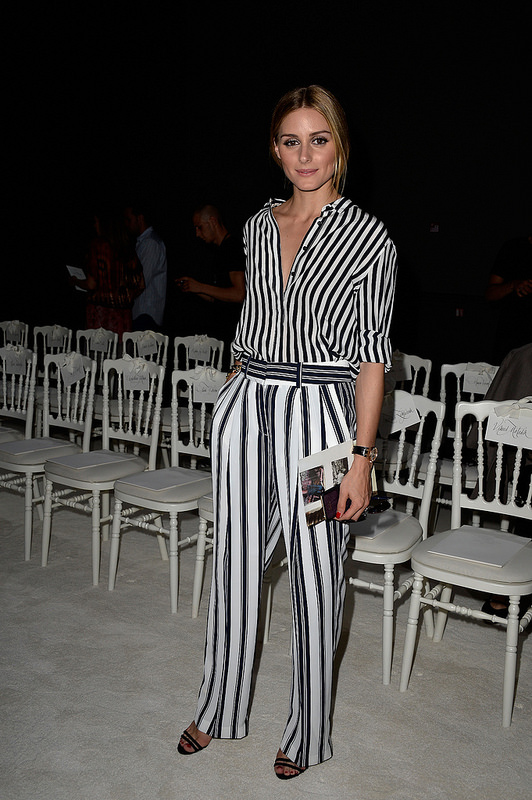 So I'd ask you to banish all images of Beetlejuice and Robin Thicke doing the hump with Miley Cyrus and her foam finger, and let Olivia and Kate be our role models for all things striped.
And if your budget doesn't quite stretch to supermodel prices, I've found a great high street budget bargain.
You can pick up this full stripy shebang from boohoo.com or wear as separates - pair the jacket with ripped denim jeans or the trousers with a simple white tee or silk camisole and big sunnies.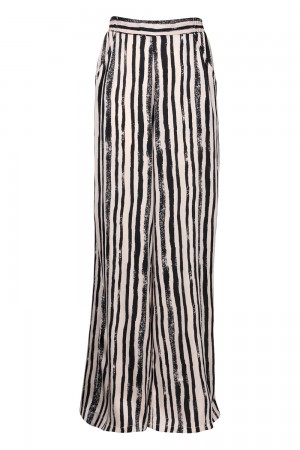 You can check out all the pics from that Giambattista Valli show below and then you can tell us why Jessica Alba is ageing backwards.
Advertised