 Kylie Jenner, along with all the bright young rich and famous things of Hollywood, wore a normal-person priced dress to the festival of the season.
Kylie Jenner may have wanted the focus of her look to be her 'highlighter hair' but the standout has to be that gold mini dress. It may not be festival friendly to you or me, but Coachella is warm and the ground is hard, so walking around in the high heels she's inevitably wearing with that dress is a cinch.
Kylie has been something of a brand ambassador for purse-friendly online store PrettyLittleThing, and it has to be said, it's certainly her style. Sexy, short and the colour of riches, yeah it's a Jenner dress alright.
As you well know, PrettyLittleThing has been around in Ireland for some time now, and the same dress is available.
Advertised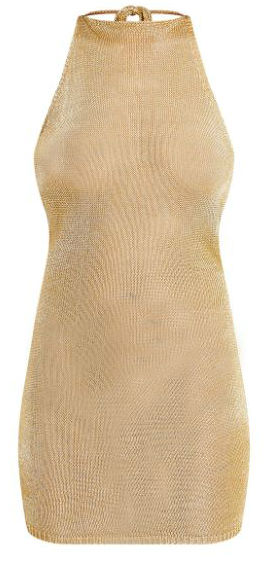 It's a one size fits all number, and it's worth snapping up now before it sells out. Which it probably will. According to Who What Wear, over 23,000 people searched for 'nude mini dress' on shopping site Lyst after spotting Kylie in the gúna. How many do you think will be at Electric Picnic this year?