 In case you hadn't taken note already, stick this in your ideas notebook: embroidered denim is going to be huge this Autumn Winter. If the trend has brought you back to the glory days of the mid-nineties when a flower patch on your jeans was enough to make you the Regina George of second class (ah, in a good way) we're with you, and to tell the truth we weren't all that enthusiastic about it.
Then, along came Olivia Palermo and her trend-setting ways.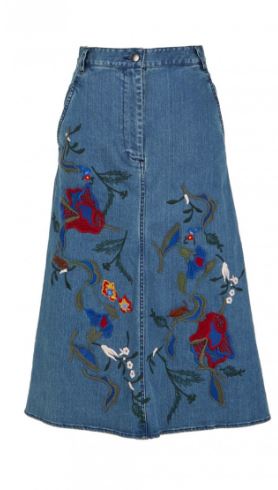 The mid-length button-down denim skirt is always a good choice for autumn: it has a seventies vibe about it that has so far managed to stand the test of time. The 'look' is with a polo neck and long boots, but wear it in summer too, á la Liv, with a floaty off-the-shoulder top and sandals.
Olivia's version is the Marisol skirt by Tibi, and it's going to be a sell-out, but at over €300 we certainly won't be buying it. So, how to get the Olivia look?
Option one: go the jeans route. Penneys are releasing a pair of embroidered jeans for AW16, and they're already a hit on insiders' Instagram pages.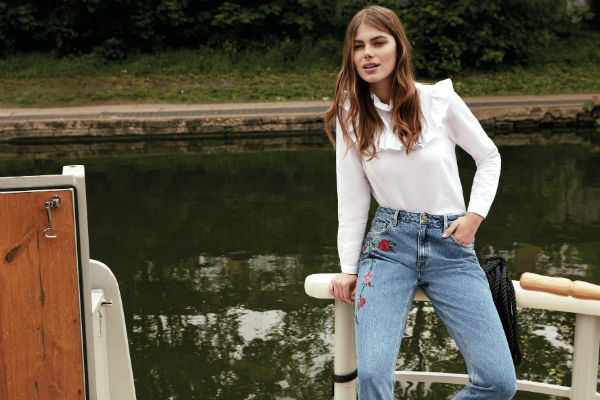 Advertised
Blouse €13 / Jeans €21
There are midi button down skirts on the High Street, like this one from New Look: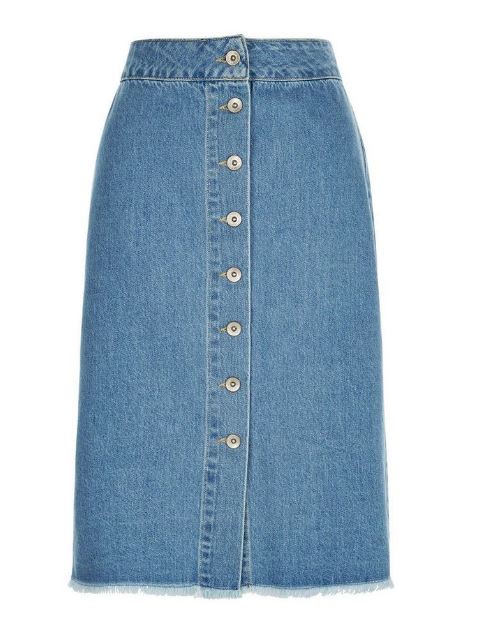 Grab it while it's hot; it's €9 in the sale (down from €29.99)
But it's not the same without that all important embroidery. That's what makes it In.  Topshop has a version: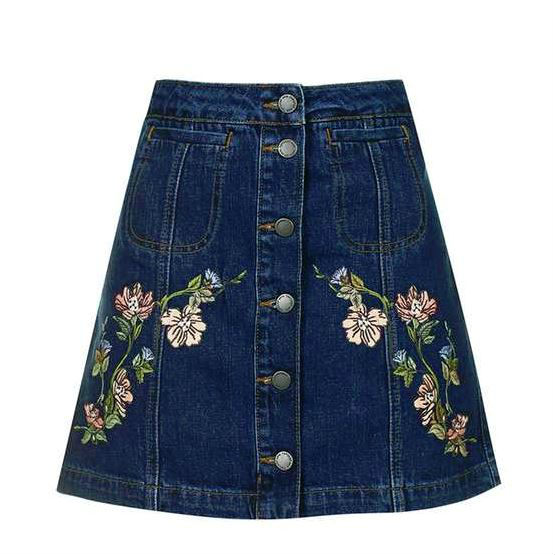 €46
It's close enough: button-down and embroidered, but it's more mini than midi, which is a-ok if you're into showing off your pins.
Advertised
We've searched high and low for something similar to the Marisol on the High Street, and while we are sure they will arrive sooner rather than later, we are going to go back to the past for now. We did it in the nineties; we'll do it again. Patches and fabric glue to the rescue!