 Who? What? Wear? If you haven't heard of Mint Velvet yet, this is sure to put it on your radar
Mint Velvet is a UK-based online clothing company that's been around since 2009. Founded by three women - Liz Houghton, Lisa Agar-Rea and Jane Rawlings - who wanted to create everyday, stylish pieces with a luxury look, without the luxury price-tag, it has picked up celebrity fans along its nine-year journey. It's for women who like the polished 'designer' look but who don't exactly have a Gucci budget. Brown Thomas stocks Mint Velvet, and so does Arnotts; in fact, it's available in 21 concessions around the country. It also has a stand-alone store in Dundrum.
It's the Irish-friendly website we can't stay away from, though. If you like her style, let us put it this way; it's very Holly Willoughby  (who happens to be a fan).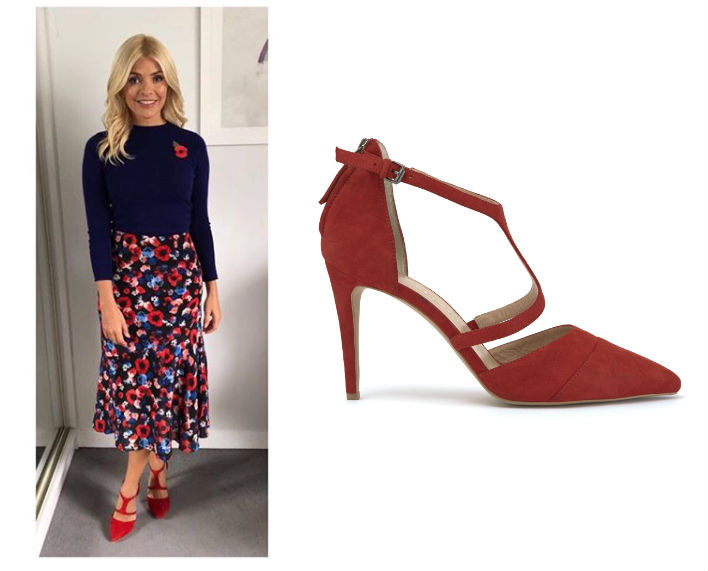 We could see Pippa O'Connor wearing the label, too, come to think of it. It suits smart, stylish women who like to look put together, and who don't want to wear the exact same pieces as everyone else.
Despite my daily look which could be accurately described as 'dishevelled, I can see myself wearing pieces from Mint Velvet, too. Scruffs like me can scrub themselves up with a well-chosen shirt or trousers. My favourite piece from the new collection has to be this pair of shoes.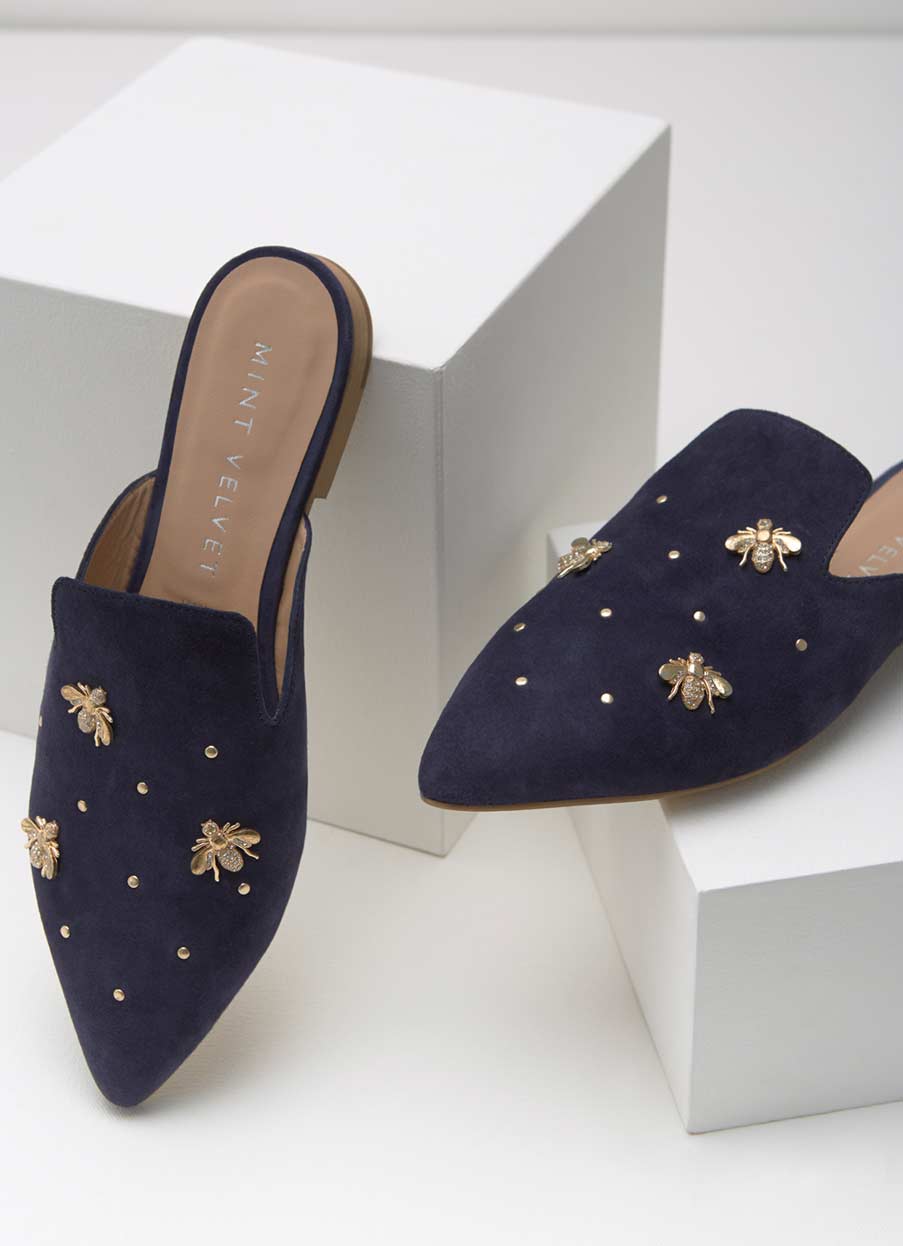 Advertised
Poppy Navy Bee Slip On Loafer €149
BEES, you guys. They may be in trouble in real life, but they'll live forever on my feet.
Because we know you were wondering, they do do fancy dresses, too, and yes, they are wedding guest-appropriate. Rochelle Humes was spotted wearing the Louise Printed Ruffle Dress (€149), and I'm thinking of wearing it to the Beautie Summit: Summer Edition in two weeks' time.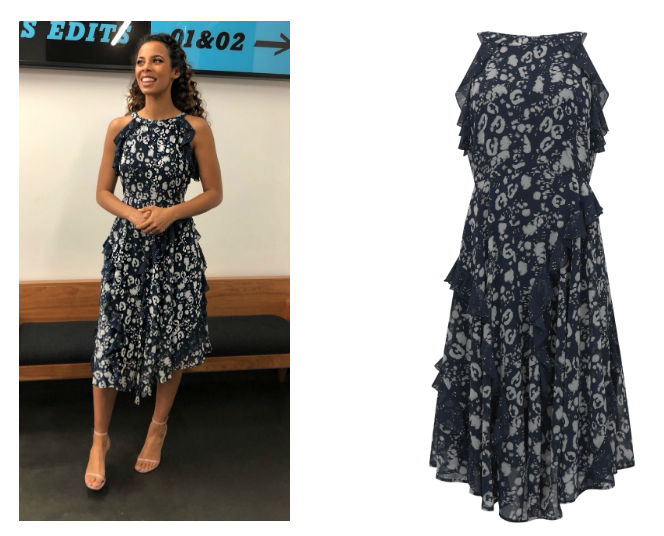 We love the dress that's classy but comfortable but doesn't need a lot of work to dress up. Rochelle looks totally occasion readt and all she did was pop on a pair of nude sandals.
Is Mint Velvet your kinda label? Will you be checking it out for yourself and picking up the best pieces before telling your friends?
Advertised