 Pippa O'Connor entertained the crowd at her latest Fashion Factory wearing the cutest - but chicest - shorts and jacket combo
OK, we've found our summer work uniform. It may not be suitable for a corporate environment (like this dress that's already in our SS18 work repertoire), but if you're lucky enough to work in a fairly casual workplace, this would be perfick.
Ireland's Shamrock (hey, Rose was taken *shrugs*) Pippa O'Connor, knows a good two-piece and she snapped this one up as soon as it entered stores. From the Anna Glover x H&M collection, she wore those skirt and jacket like a butterfly wears its wings. In fact, look closely in between the dots, and you will see teeny tiny butterflies, too.
The Anna Glover collection for H&M has just arrived in stores - and it's only lovely. AND it's super affordable; the shorts are €22.99, and the jacket is €39.99. The pieces look fab together - we're all about the co-ords this summer - but both the jacket and shorts would go with loads of other clothes you already own.
Advertised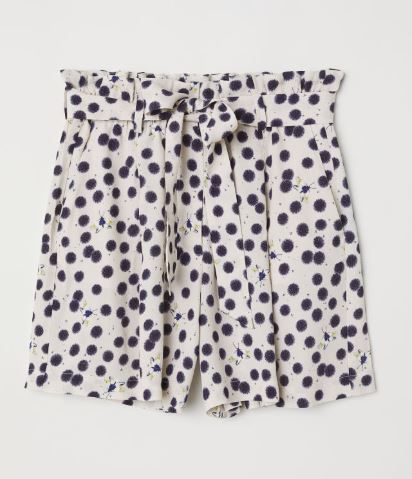 Anna Glover x H&M shorts €22.99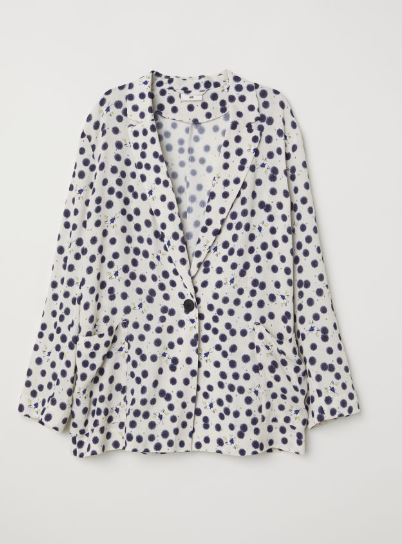 Anna Glover x H&M crêpe jacket €39.99
Pippa wore hers with a little black lace cami, which works well, but you could wear a white slogan tee with them, too, for a more casual look. To dress it down, wear a pair of plimsolls. For a summer occasion, try some killer heels.