 If you've nothing to wear for your nice brunch or lunch or pub for watching the rugby, you might want to take some inspiration from Jennifer Zamperelli.
You have loads of dresses and jeans and boots and other things in your wardrobe, but still, somehow, you have nothing to wear. It's an age-old dilemma and I feel for you. I'm in the same boat, as it happens. I always am. I know I definitely do have things to wear, but the question is, how to wear them? An entire look can be changed with the makeup you wear or how you style your hair. Your outerwear and shoes also make a massive difference. It's a hassle, I know. But luckily, the internet is here to help.
I often find myself googling terms like 'black sock boots and midi skirt street style' for inspiration on how to wear my sock boots and midi skirt. I also search for famous people I follow on Instagram for what they're wearing recently. If they sport a nice outfit, I think about what I have in my wardrobe to make it happen for me.
Jennifer Zamperelli has mainly been showcasing her Dancing with the Starts host outfits on her Instagram, but today I went back to the early days of the month and spotted this semi-casual look. Clementine McNiece styled her for the VIP Style Awards launch and her outfit is oh, so lovely for a bank holiday occasion.
(PS, here are some Paddy's Day makeup looks that aren't totally green). 
Jennifer Zamperelli
Advertised
Her hair is simple, her shoes are classic and her dress is Zara. Later on, she added a leather jacket. A great choice.
I love this look for a long weekend event. It's dressy without being too dressy (and you can change your heels for runners if you want to dress it down). Wearing your hair up also takes the edge off it being too much.
I'm going to a bank holiday Monday lunch and I'm totally stealing this style.
Get the Look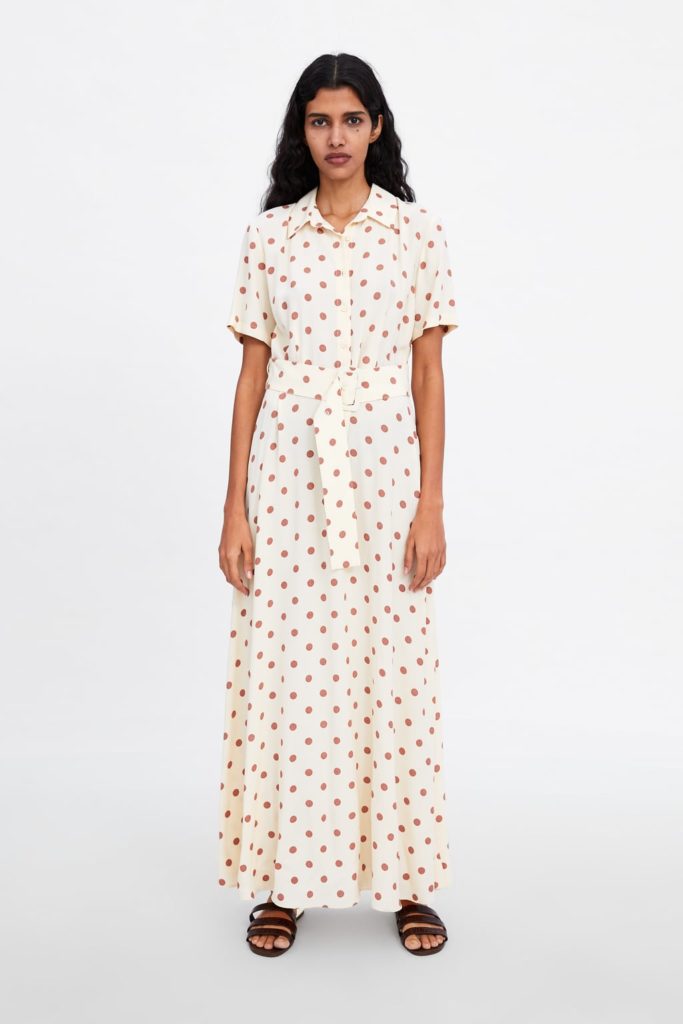 Advertised