 Outfit inspiration doesn't come from the catwalk; we get ours directly from the street
Street style stars know they're going to be snapped. Those pics of women striding as wide as their legs can possibly manage are carefully coordinated with the photographer. It takes - I'm guessing - four full hours to look like you're just casually walking somewhere nonchalantly.
For me, street style as fashion week serves as much better outfit inspiration than the lewks put together by show stylists. It's a much better way to see the next season's It piece on an actual mortal being so you can work out how to style the Penneys knock-off you'll pick up in six months time.
Paris is street style on caffeine pills. Paris street stylers make an effort and up the ante without going over the top in an effort to be noticed. The street style looks below are fashion. You may not agree with every piece and every outfit, but that's personal taste. But bear in mind that fashion is a cunning magician that plays the long game. It works slowly to trick us into thinking that backless mules lined with fur are the only shoes worth slipping into by inserting them on the Olsens or Rihanna before the high street copies hit shelves.
Think you would never in your lifetime wear '90s dad sneakers with a loose checked man's suit? Think again.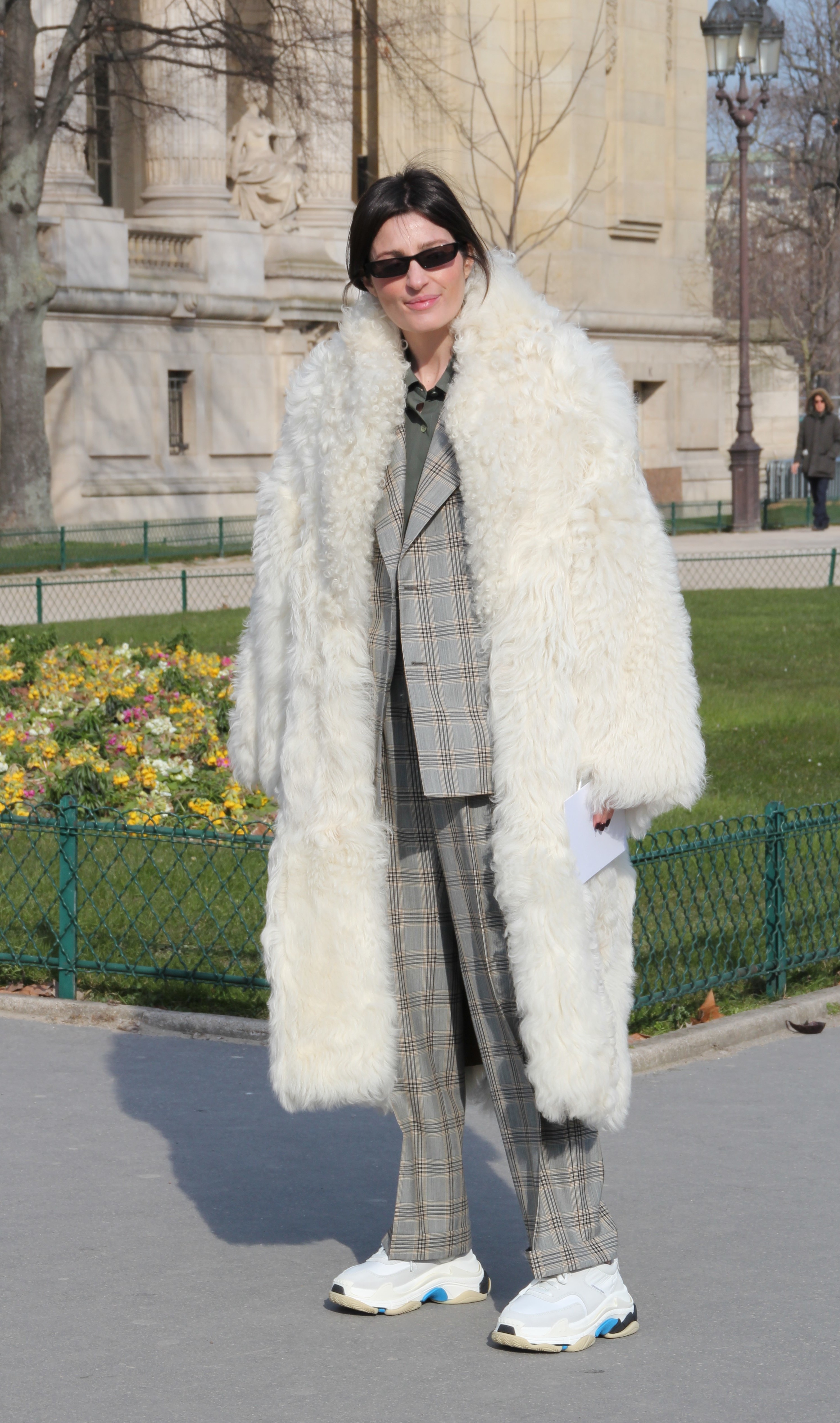 Sorry to be the one to break it to you, but chunky runners á la Balenciaga will be all the rage this year.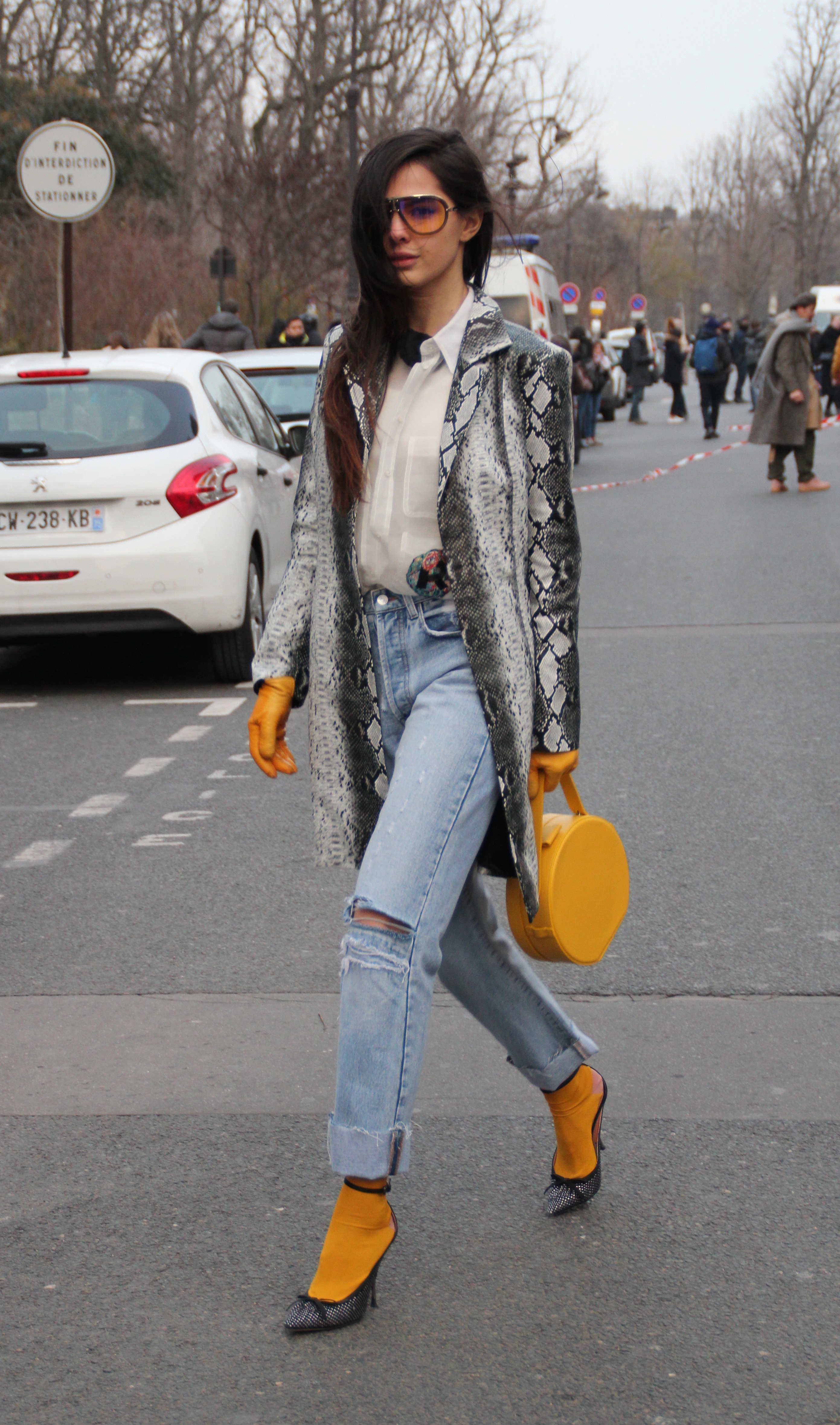 Advertised
Mustard-yellow accents are a-go.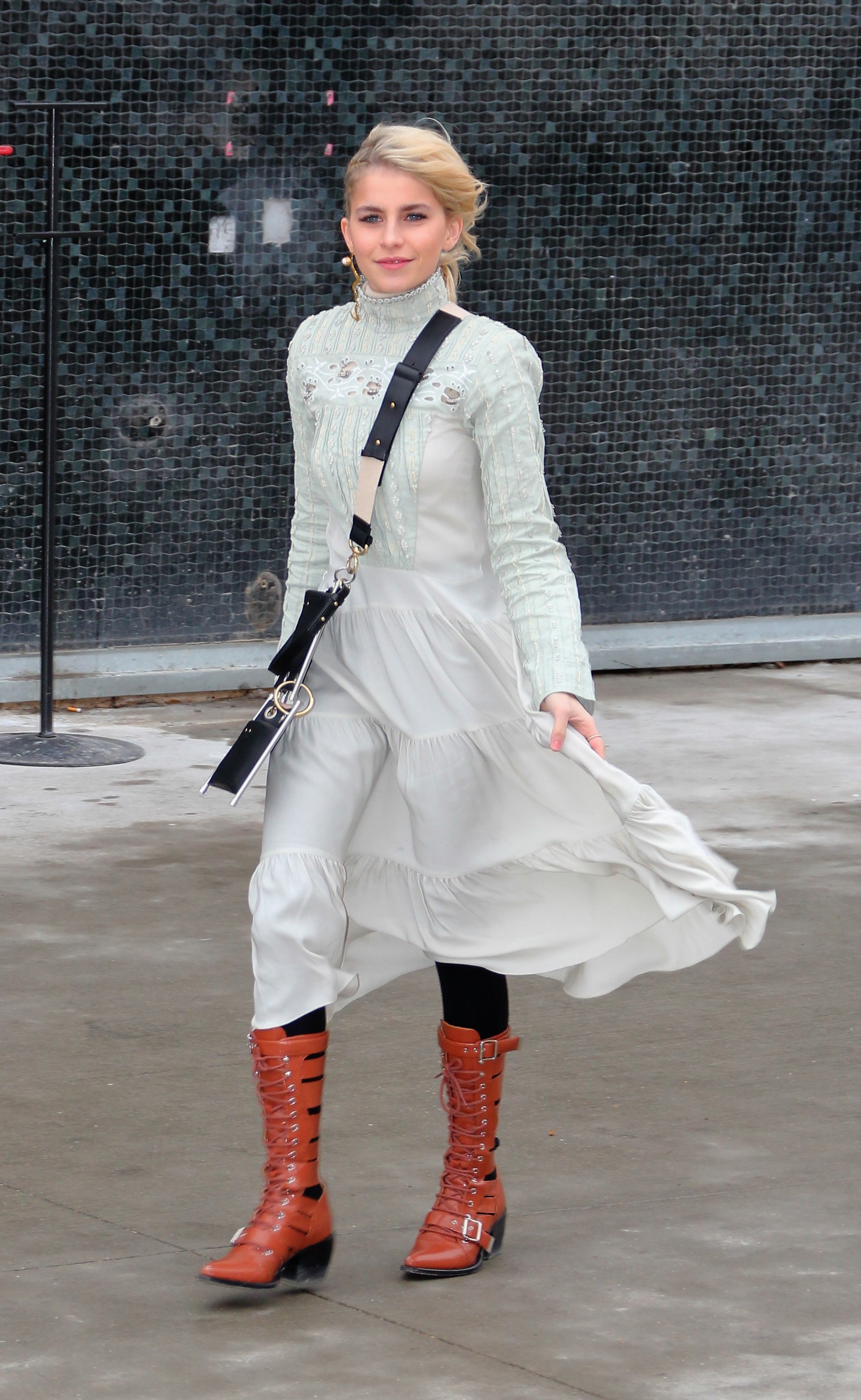 Delicate feminine dresses meet chunky knits and boots. And - yes! Black tights. Wear this outfit tomorrow.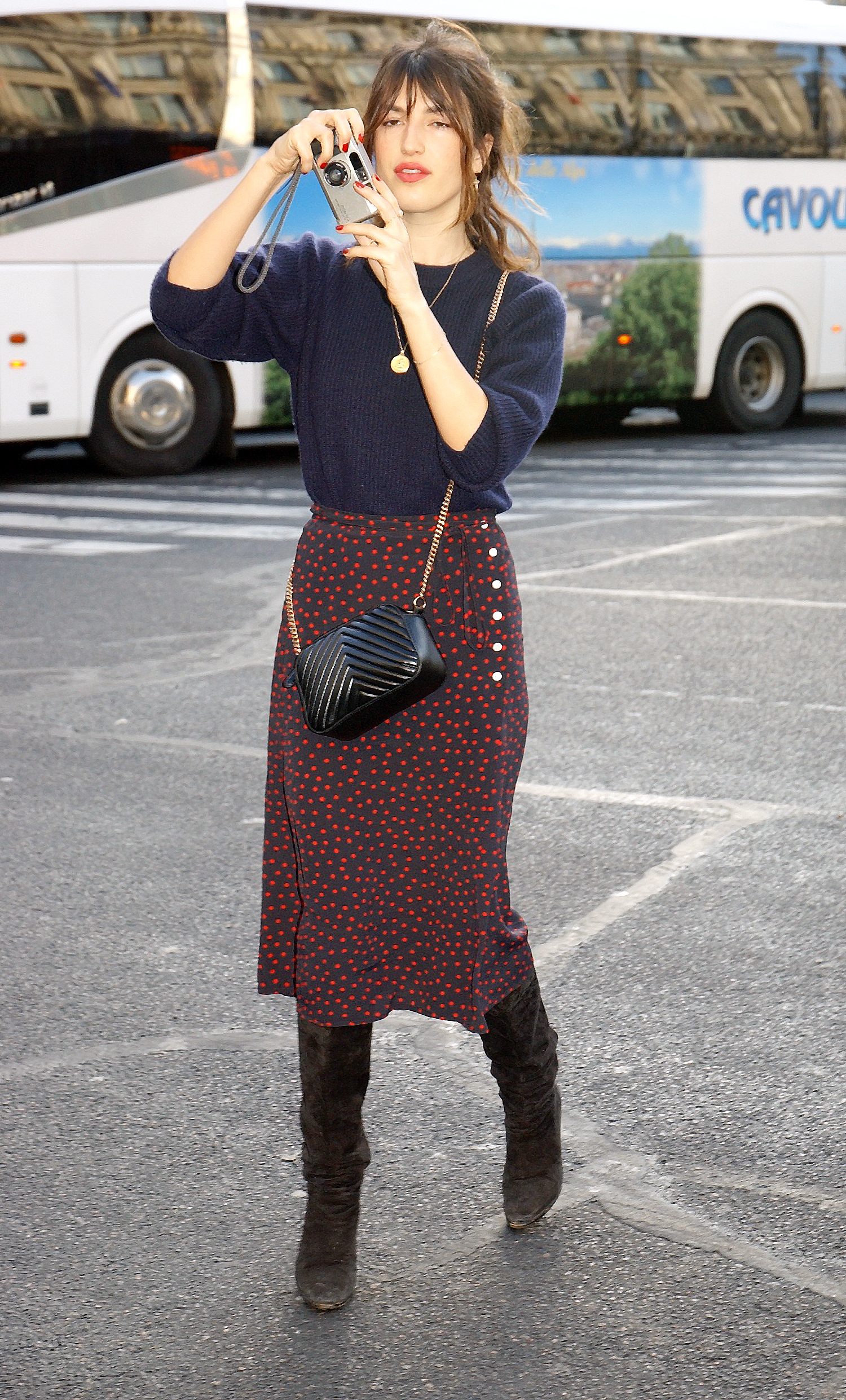 When in doubt, copy Jeanne Damas.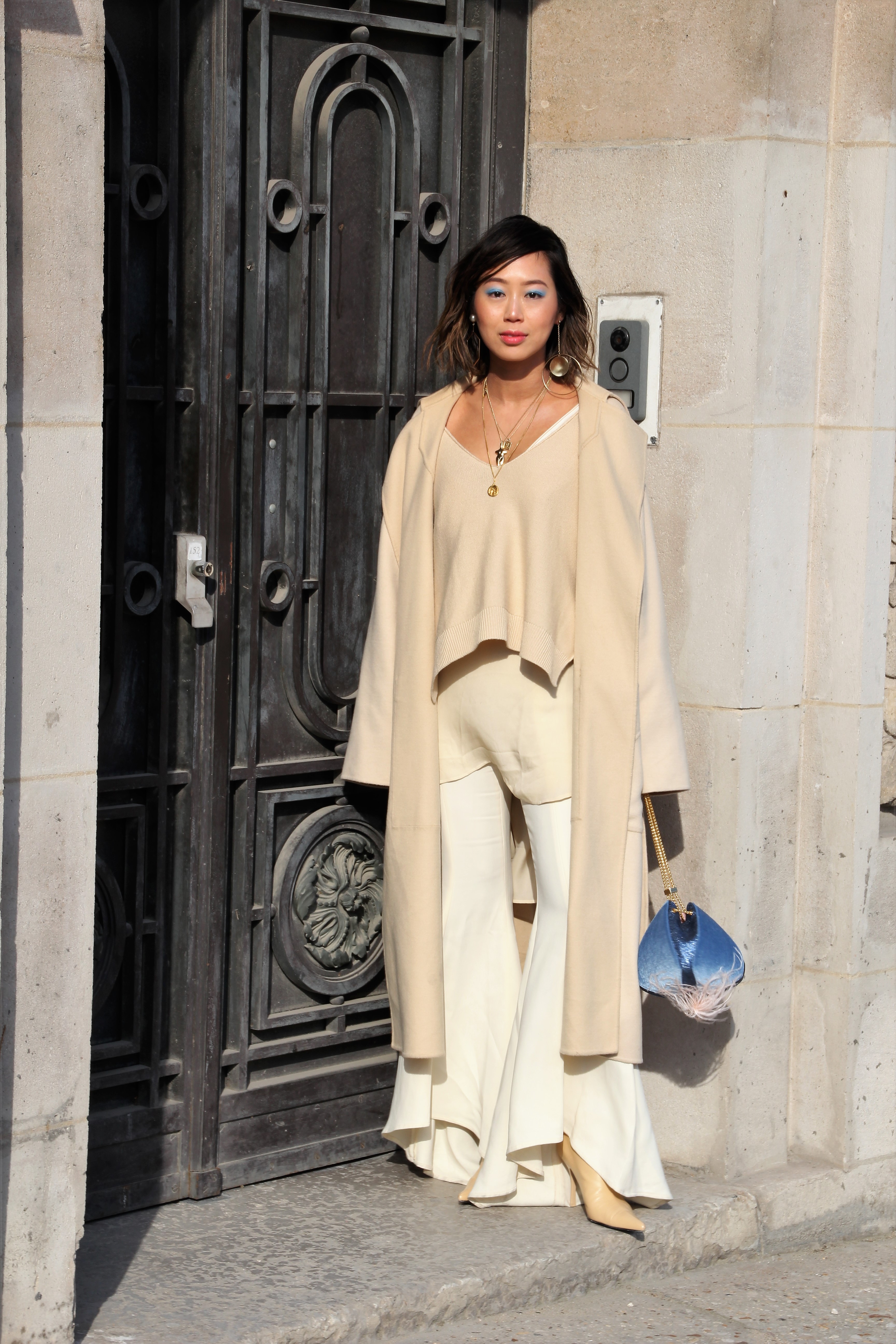 Advertised
Wear flares, don't care.
See most Paris Fashion Week looks in the gallery below!