 Tuesday is the day we talk about shoes. Mostly because Tuesday and Shoesday rhyme
The best thing about Tuesday is that it rhymes with Shoesday. I think about shoes every day (so do you, don't deny it) and could write about them twice or three times a day, but the rhyming coincidence and perfect hashtag opportunity encourages moderation. It's a relief to have this restriction, to be honest. Everybody knows that shoes are the sartorial equivalent to weed. A shoe shopping habit is a gateway to becoming a full-on fashion-victim.
Today's shoe trend is wellies. I wouldn't recommend wearing anything else. But let's be optimistic and plan for milder, drier, bare-legged weather (I was a just a little premature getting the pins out yesterday, I'm afraid.) I promise, though, it's just about that time to start thinking about taking a bumper-sized file to your heels and trimming your toe cutes. Somewhat surprisingly, open-toed boots are still in style, as are open-heeled boots. Block-heeled sandals are still on the scene, which is good news for our hooves. I'm after a pair of '60s style slingbacks - and low and behold, there they are in Topshop!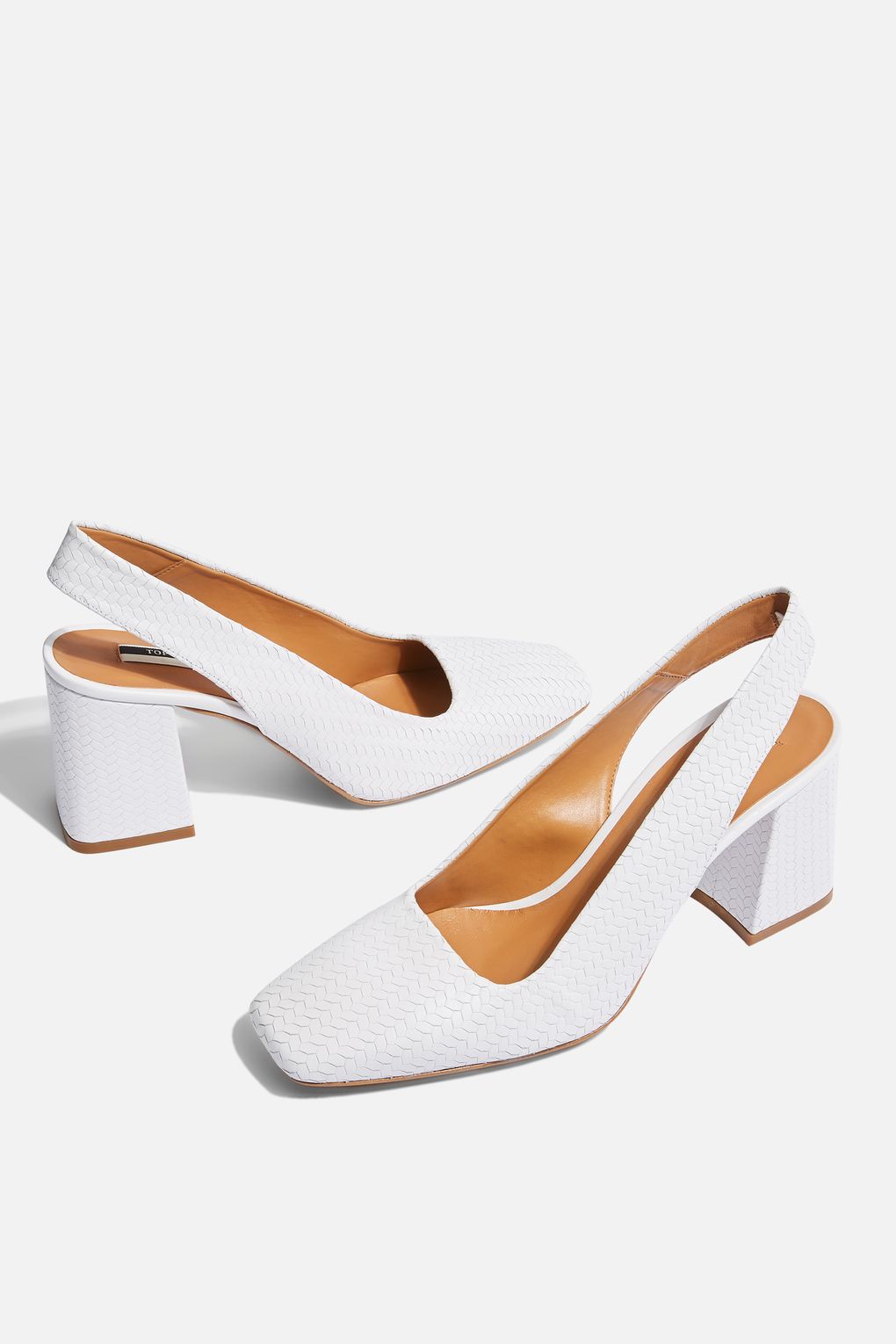 Topshop Gainor Slingback Heels €77
They look fairly waterproof, don't they? I'll be wearing them to work and for after-work drinks and for brunch on Saturday with straight-legged, fray-hemmed jeans.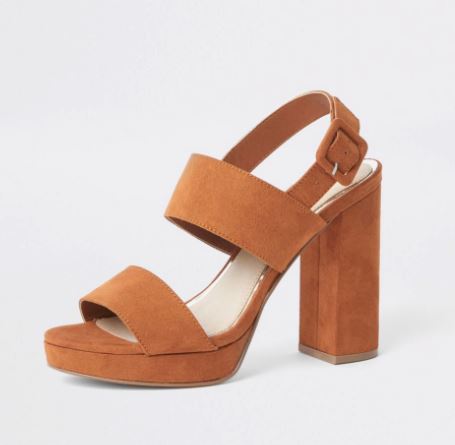 River Island Brown Double Strap Heel Platform Sandals €60
Very high - but versatile!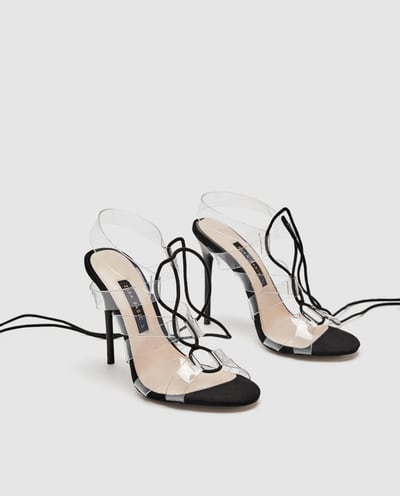 Advertised
Zara Vinyl High-heel Sandals with Ties €49.95
So they're not boots nor do they have a block heel. And they have a whiff of Posh Spice in the Spice Girls day about them. But the rain would roll right off that perspex.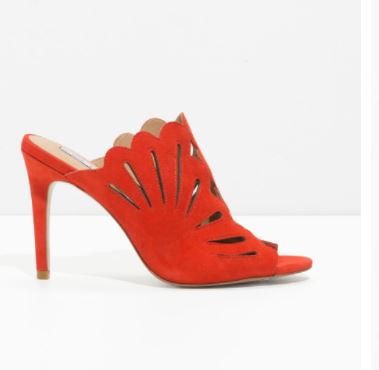 To hell with boots and blocks. These guys are on the top of the list now.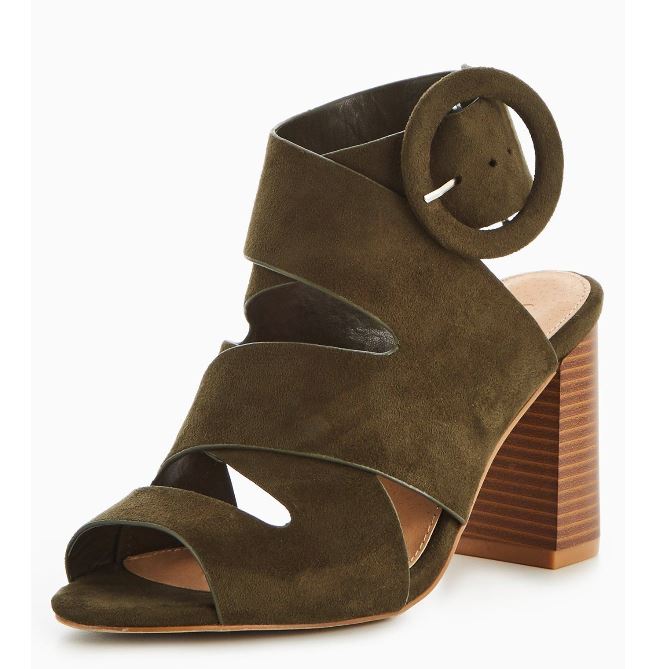 Littlewoods Ireland V by Very Ora Wide Fit Strappy Block Heel Sandal €42
These look relatively sensible.
Advertised