 It's a bit warm for the most part and it's the time of year again where the one thing I don't like about fashion re-emerges - the denim cut off.
Now I am not talking city shorts, bermudas, culottes. Nope. The bum hugging, I-can-see-your-cheeks short short. I'm working in London this week and here is no different, I am sad to report. In fact I hope those in question remembered to put sunscreen on otherwise they're not exactly going to be comfortable come evening.
But what's the solution without stripping off completely? I've learned the hard way that mini skirts are not the answer – peeling yourself off a leather seat is not exactly the epitome of elegance. And despite linen being a traditional cooling fabric, it provides no solace in a city that's overheating whether the sun is beaming or the thunder is rolling. The solution might be the midi skirt, or the amazing range of shorts out there which are flattering, chic and easy to style.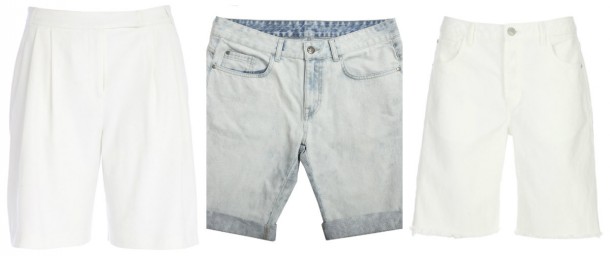 (Above from left: Range of white and blue wash long shorts from River Island, Penneys, Topshop)
These styles are the solution - long enough to cover, but more notably, very flattering.
The longer length elongates your thighs, and a high waist cinches in your waist. It's up to you whether you decide to wear a short crop top or a longer blouse over these as a base layer, but either way they are a great casual option.
Advertised
Don't be afraid to dress these up as well. Take a kimono style jacket and a camp (the kimono I am wearing as I type) with a pair of heels or gladiator style sandals, and ta-dah you are ready for your dinner date.
(Above, Kimono, River Island, €55; Sandals, Korkys, €29.99)
What do you think of the denim cut off trend? And what is the alternative on toasty days? To the comments!
Advertised