 Whether you feel fresh as a snowdrop or are hanging TF, here's what to wear on New Year's Day to set the year off right.
I love feeling fresh on New Year's Day. I believe that the first day of the year has an effect on how the rest of the year will pan out. When I was in the first year of college, I spent the entire day in bed with a raging hangover; it didn't bode well for my end of year exams. To be perfectly honest, I've only had one 'fresh' new year's since I was 18, but this time, I have plans that will require me to get out and do stuff. So, what to wear on New Year's Day, when you have to face the world?
If you're meeting friends or family and having one last lunch or dinner before getting back to reality, wear this. If you have to go for a refreshing walk and a couple of drinks in a cosy pub, wear this. Wear this if you are at home, but are expecting guests. Remember, this is your first outfit of 2019. So make it a good one!
New Year's Day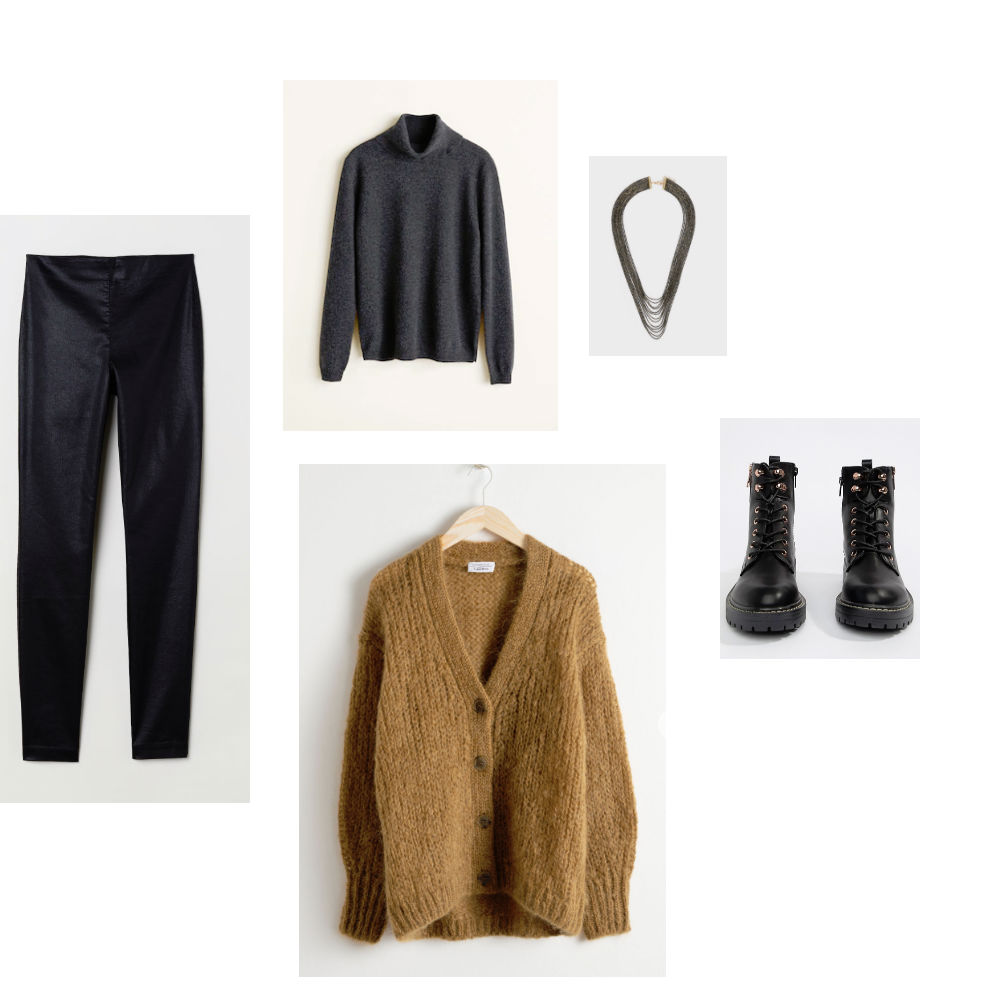 H&M Black Coated Treggings €9.99 / & Other Stories New Look (on ASOS) Lace Up Flat Hiker Boot €48.37 / Golden Basics Chain Necklace €15.99
Advertised
Yes, these are the same pants you bought at the start of the festive season to wear with everything. Why not wear them on New Year's Day? If you think it's a bit casual (but the necklace!), you're not wrong - BUT, it's the right kind of casual. Take it from our inspiration, Olivia Palermo.
 

View this post on Instagram

 
What plans do you have for New Year's Day? What will you be wearing?