 It should be so easy, so how come the jeans and t-shirt combo can sometimes be so hard to get right? Everyone has a pair of jeans or ten in their wardrobe and everyone has a t-shirt or twenty but why, when we wear ours, do we not look like this: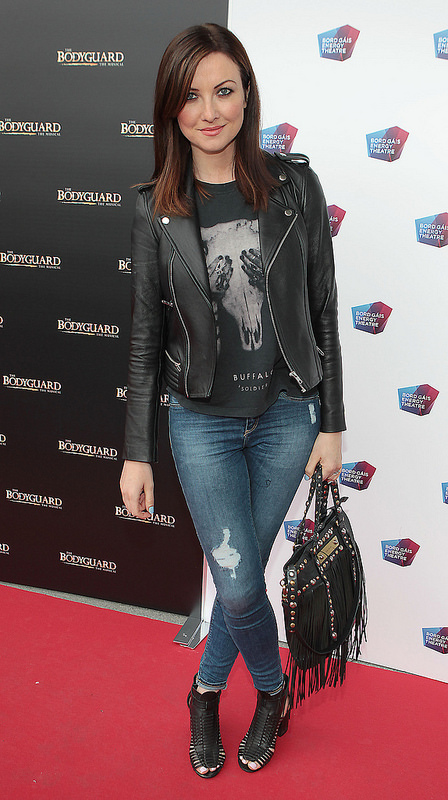 We spied Jennifer Maguire at the opening night of The Bodyguard at Bord Gais Energy Theatre and got immediate outfit envy (not to mention hair envy). And actually, let's pause and have a look at her makeup too; it's so lovely, simple but polished.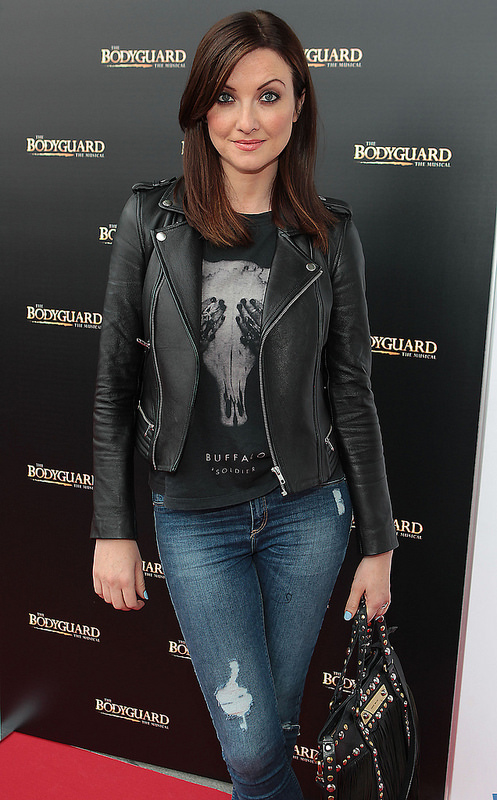 Now, let's get back to her clothes. The pairing of jeans and a t-shirt is just not as easy to throw together as it seems; for it to become 'a look' it needs a little extra. The t-shirt doesn't have to have a cool album image on it, in fact, it can be totally plain but it should be the right size and a little bit loose. Everyone has jeans they picked up in Penneys but for going out, a pair of great quality jeans that fit you like a glove can't be beaten and a pair is always worth investing in.
The key items that pull the look together, however, are the shoes and the jacket - it's all about the heels and a cool leather number.  For a rock chick look like Jennifer's, I would go for edgy heels like these babies from River Island.
Advertised
The jacket doesn't have to be leather - but it would be nice if it looked leather. This absolute bargain from Zara is just the thing to turn your jeans and t-shirt ensemble from boring to cool in an instant.
Advertised
Are jeans and a tee your go-to look for going out? How do you take it up a notch?