 This New Look top is one of those items that will help you out when you have nothing to wear. And it comes in three colours!
It is seriously hard to resist picking up a few bits for yourself when you're supposed to be saving for Christmas. If you're anything like us, you're already thinking about what to wear to all the various things you'll be at over silly season. The various girls' drinks. Other friends meetups. The work party. And then there's actual Christmas! And Stephen's Day! New Year's! Oh my.
You will obviously need to wear clothes to these events. You will probably want to wear what you already own to save the monies. And I'm sure you have plenty of very nice clothes to wear. However, we all know that there comes a time when you get so bored of that same old going-out top you'd rather wear something new. This New Look top could get you out of that fix without leaving you out of pocket. Its price-tag won't give you the guilts, in fact, it might even convince you to buy it in all three colours.
New Look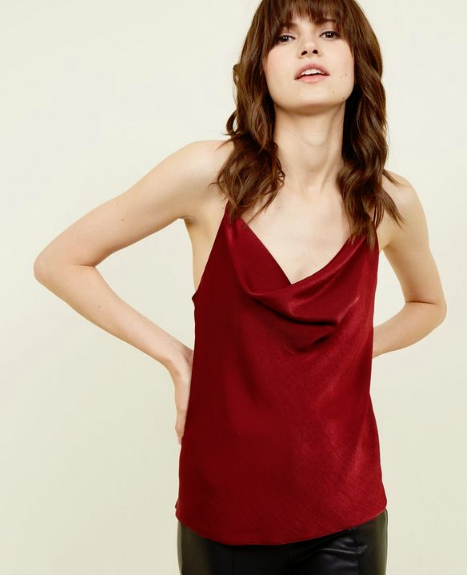 Burgundy Satin Cowl Neck Cami €14.99
Advertised
It's just one of those handy tops that will dress up your jeans or black pants. Because of the cowl neck, you don't have to wear a necklace with it, although I'd probably layer a few delicate gold chains.
I really like the burgundy shade, which is just right at this time of year. The other colours are equally as handy, though. The rust could be just the thing for New Year's Eve, and the black will get you out of all kinds of style scrapes.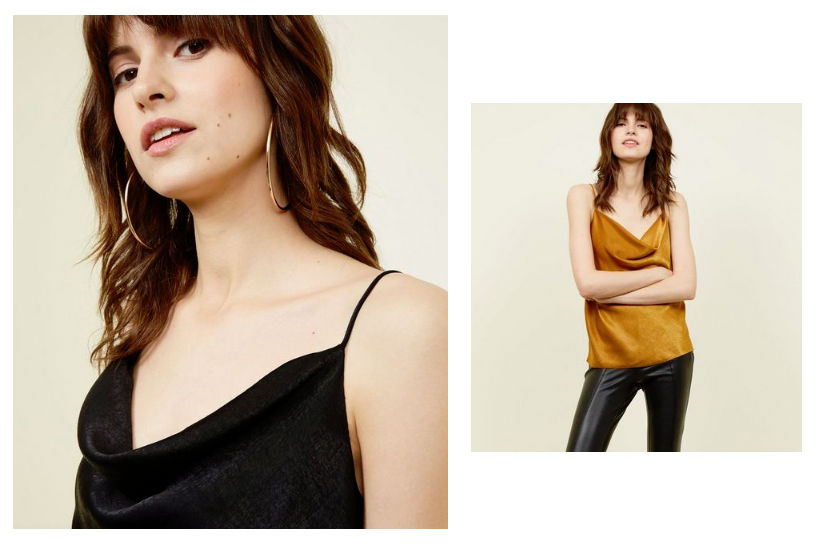 At €14.99, it will certainly deliver on the cost per wear front. Do you think its as handy as we do? Which colour would you get it in?