 It's hard to dress stylishly when it's cold outside, so you'll be glad this simple trick involves a big cosy coat.
This time last week, I wrote about the puffer jacket. I mentioned that *everyone* was wearing it. And everyone is. But it's simply not that attractive a clothing item and wearing one does not a stylish lady make.
The way to appear stylish this winter is with a really good coat. It should be interesting; it should stand out. It's very tempting to go for traditionally 'wintery' colour palette but try something a little less predictable, like green. A really great coat will give the illusion of style. It doesn't matter what's underneath, although a great pair of shoes will give an even chicer impression (I'll be wearing these boots all winter long).
The best and worst thing about a really great coat is that it should be an investment piece. It's really lovely owning something not from Penneys but you will have to prepare to splash a little more cash. The upside is that, look after it, and you'll have it for years.
& Other Stories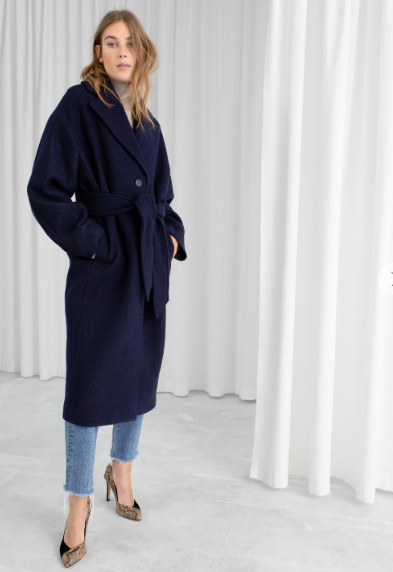 Advertised
Arnotts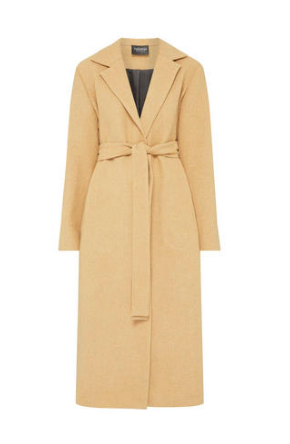 Topshop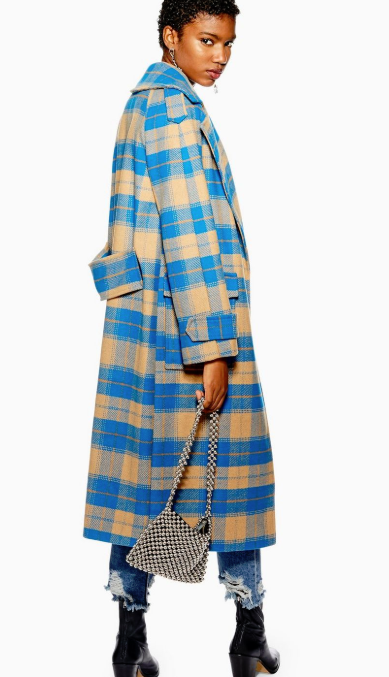 Another great way to look polished and 'done' is with a good pair of shoes, unscuffed with the heel not worn down to the quick. You should be able to walk tall in them; shuffling or stumbling along, or walking head forward because you can't balance does not inspire confidence.
A great bag is another point to this style triangle, one that's well taken care of with no fraying of the strap or stains on the leather.
To complete the appearance of stylishness, make sure your hair is 'done'. You don't have to pay for a blowdry, it just shouldn't be still wet, for example. However, I think I may have discovered a trick for faking a blow-dr;, let me know in the comments below if you want me to share!