 Has Katy Perry dressed up as a cat numerous times before? Because every time I come across her I think of a cat. Maybe it's because of her cat perfume. Or because of her actual cat, Katy Purry.  Anyway, I suppose I should just start thinking of her  just as a fancily-dressed woman because she's the face of H&M Christmas! Mee-ow.
We've got our eye on a heap of the glad-rags she's sporting because, if we're being totally honest, they're all flippin' lovely (and we really hope that giant bauble she's swinging is a bag. But we don't think it is. Boo!).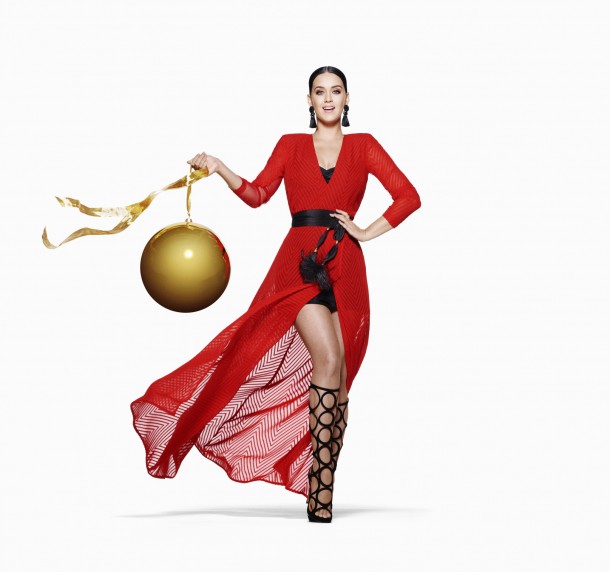 Floaty red party dress, anyone? It's the perfectly versatile Christmas gúna, although the three pieces she sports below are our faves. Seriously, wear them all together like the Katester does or with other bits and bobs from your current wardrobe. We'd substitute our Christmas jumper for that sparkly bow tee in a jiffy (it gets so hot in the 12 pubs).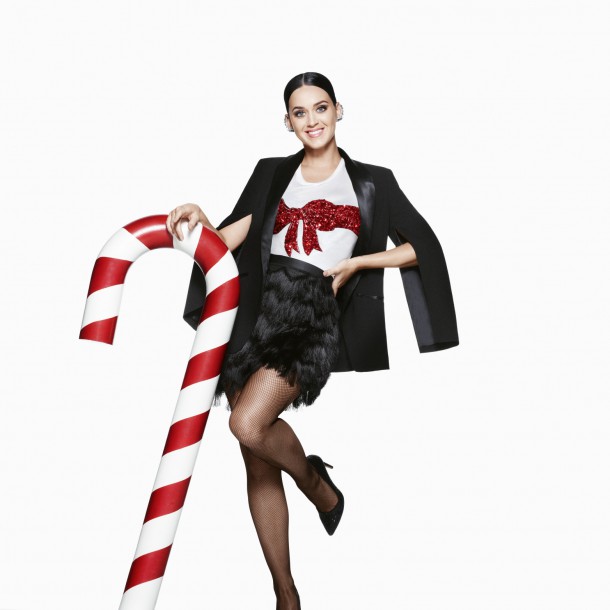 We are also quite excited about that darling skirt - are you with us in thinking that it could become a wardrobe staple?
Advertised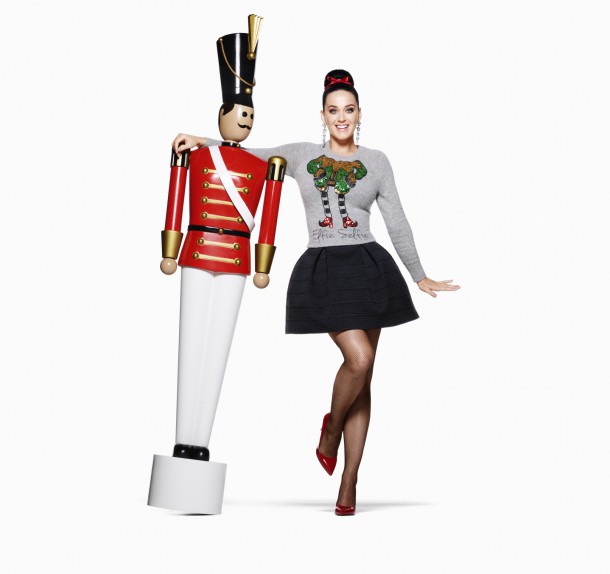 And there were we thinking that warm, woolly jumpers were just for snuggling on the couch. No! Katy says pair them with statement earrings and a cute red bow and it's off to the festive drinks reception we go.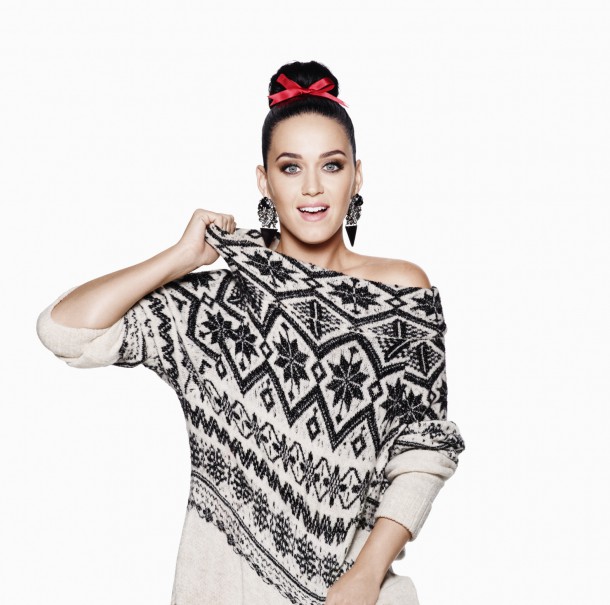 The range will be available in H&M stores from mid-November. What do you think of the party pieces from H&M? Is Cat-y Katy Perry a good choice for the Christmas campaign?