 You don't necessarily HAVE to buy a winter coat this season if you have a perfectly good one already. Instead why not try a new style, perhaps something a bit trendy to see if you like it? I've done exactly that with the bomber jacket.
Now, I'm not sure if I'm convinced just yet so I need your help. I've hit the high street and online to see what I could find that I think I could make work for my weekend outfits. Truth be told, they can sit a little short on me, and I do like some coverage with my coats. So the length may actually be the decider.
My intrigue with bomber jackets started earlier this year when I went to visit a brand in London called Marbek that make pure, lightweight satin bomber jackets. The look is very street style, and by just styling one with a plain white t-shirt and jeans, I began to really embrace the cut and shape. I wore the one I have over a cocktail dress to a London Fashion Week event and I loved changing up a dress I would usually wear with a formal, fitted blazer. But, anyways, I need your opinion, Beauties. To help you decide, I've got some styles you can get your hands on.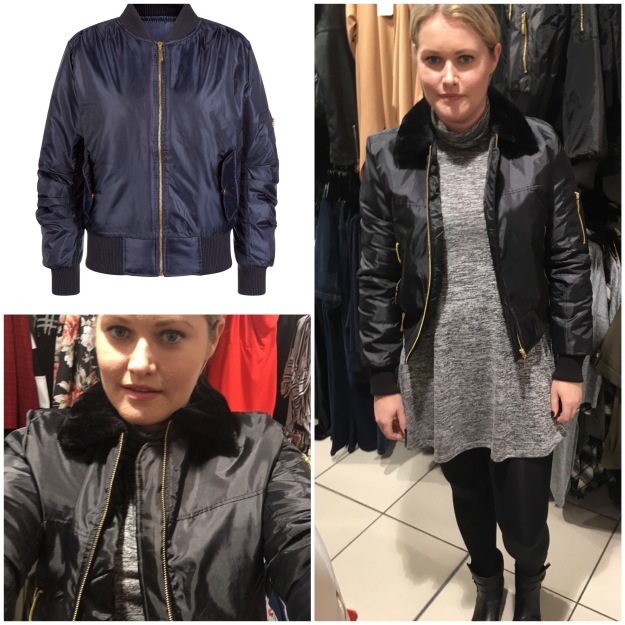 Over the weekend, I found a couple of bomber jackets in New Look, so I tried them on to see how they sat with my typical Saturday jersey cotton dress and ankle boots. The black jacket with faux fur collar (it's detachable) was really nicely fitted and didn't look too voluminous which I feared with an oversize jacket. The jacket I'm wearing is €34.99 so if you want to try the trend it's not too pricey. And if black isn't your colour, then navy is a softer option (navy jacket above is €44.99)
Speaking of colour and on the upper end of the price scale, I thought I'd share my Marbek jacket which is a navy and blue camouflage. Now I cannot start to explain how soft it feels to wear and it has enough room for a chunky jumper too. If you want to splurge, then this one is the ultimate treat.
Advertised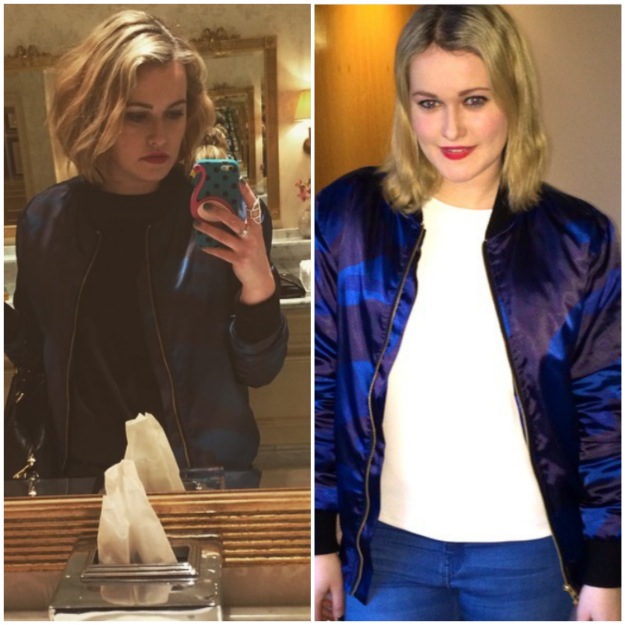 But if the above doesn't tickle your fancy, then check out the below high street finds!
But, it's all up to you, is the bomber worth the investment or will you be sticking to the old reliable winter coat? You decide!
Advertised