 We need to keep cosy as the days get colder but we don't want to curtail the level of style. Oh no.
One of the things most women tend to invest in for the winter is a decent coat. And the thing is that you don't need a new coat every year. You should really be getting a few seasons out of your most treasured cover up. As well as that, our spring is kind of an extension of winter so the coat is a long lasting piece of clothing.
The first thing you need to think about is length. Do you want a short or a long? Dark colour or something more natural? Casual or a versatile cut? Decisions, decisions...well I've done some research and come up with an edit of three great coats under €40, €50 and €100 to help you decide which coat will make the cut this year.
Military style black coat (Penneys, €35 hitting stores this month)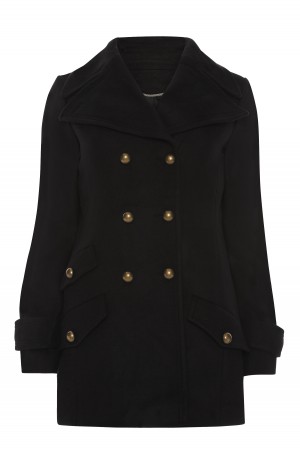 This is a bargain coat but it doesn't compromise on quality or cut. The shape is narrower at the waist to flatter your middle and comes down to just below your bum for extra cosiness. The wide collar will work for shirts and polo necks. Be aware that this is a double-breasted coat which tends to have a tighter fit, so try this one on over a knit to make sure you have the right size.
Advertised
Khaki coat (New Look, €44.99 in store this month)
I'm a bit obsessed with this shade of green right now. It's softer than the darker colours and surprisingly it matches a lot of colours like navy for example. This coat is longer, and hits just above the knee which I love in a coat. It's great for workwear over a suit or drape over your shoulders for evening time. And the fabric is soft too.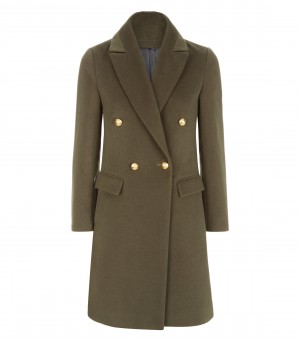 The Shearling (Red Herring at Debenhams, €88.50)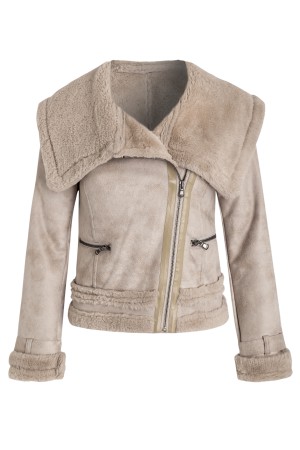 This texture is everywhere this season, and it tends to be of a higher price. But Debenhams have come up with this beauty for under €90. The colour is a light grey which can be colour blocked with other shades in the family (yes, there really are fifty shades of grey). Try this over a wool midi skirt or black tapered trousers, depending on your mood. I reckon this one is super value for money.
Advertised
What do you look for in a winter coat? Do any of the above tickle your fancy?