 Red is always a popular choice of lip colour, be it for spring, summer or winter. But - has it been gazump this year? Possibly!
While red lips still reigned supreme on the runways of Prada and Proenza Schouler, blackberry was just as popular, if not more so. Rodarte, Louis Vuitton, Marni and many more chose to go to the dark side.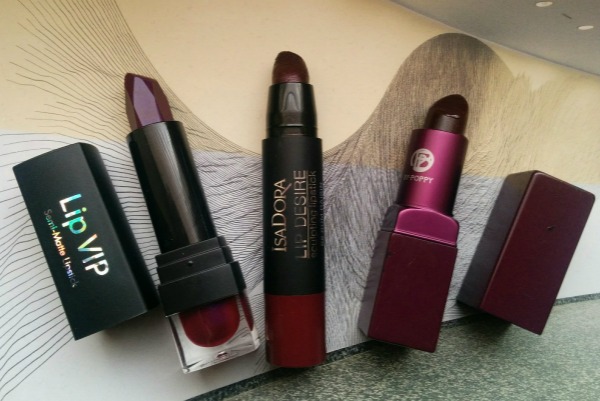 The best thing about blackberry is that it's a lot more wearable than black - one of last year's big trends - but isn't as vibrant as red. It lies somewhere in between. Just in case you still aren't entirely convinced, we've picked three different ways to wear blackberry lips. So, is blackberry the new red?
Party season is almost upon us, which means it's a great time to stock up on some statement lip colours. Sleek has just launched some new shades within the VIP collection (€7.49), and one of them is a gorgeous deep purple.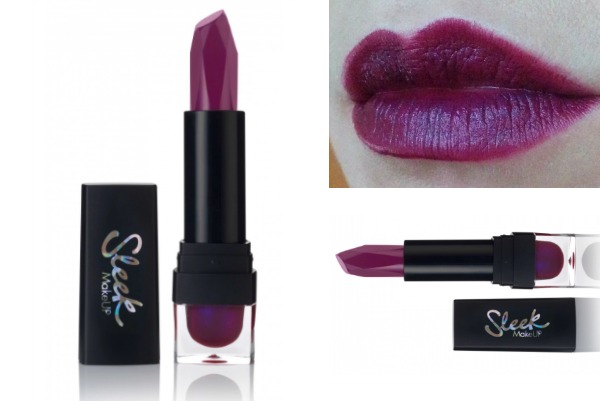 Sleek VIP Lipstick in Superstar
Superstar not only looks cool, it feels good too. The metallic finish catches the light, making your lips appear fuller (no complaints here!) making it a great choice for evening time.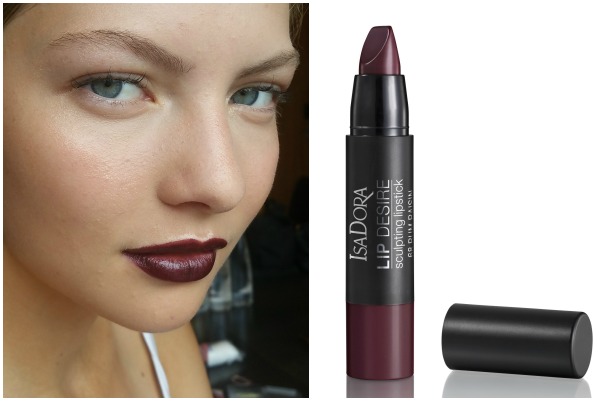 Model Juddit wears Isa Dora Rum Raisin Lip Desire Sculpting Lipstick
Advertised
For those adventurous enough, blackberry can be the ultimate statement lip colour. I've been testing out a lot of different ones recently for photo shoots, and my favourite high pigment formula has to be Isa Dora Lip Desire in Rum Raisin (€14.50).
The crayon shape makes application easy, and the formula feels smooth and hydrating to wear all evening. It's a deep shade that looks good on porcelain, tanned, olive and darker skin tones, so there's no excuse not to at least give it a whirl.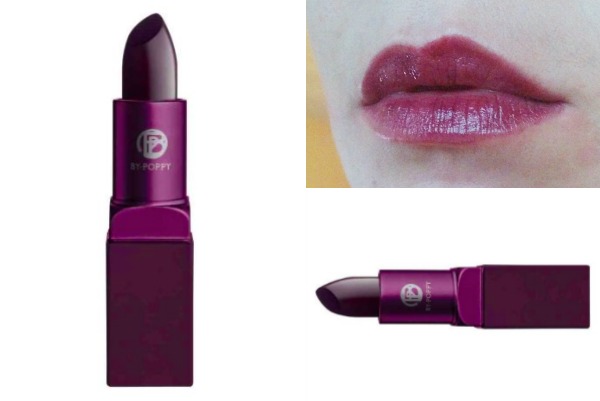 Possessed Sheer from the Bete Noir Collection by Lipstick Queen
The easiest way by far to wear a dark colour is with a sheer formula. Once upon a time, I found an amazing lipstick by YSL that looked black in the bullet but was actually sheer. I loved it so much. Once it was gone, I spent years looking for it to no avail.
Then, I discovered Lipstick Queen Bete Noire in Sheer Possession (€37.50). It has a beautiful feel to it, silky and hydrating, and gives a sheer finish that is even and fresh. However, if you're not in the market to splurge on a lip colour, Burts Bees Red Dahlia Lipbalm gives a hint of colour and feels great too (€7.90).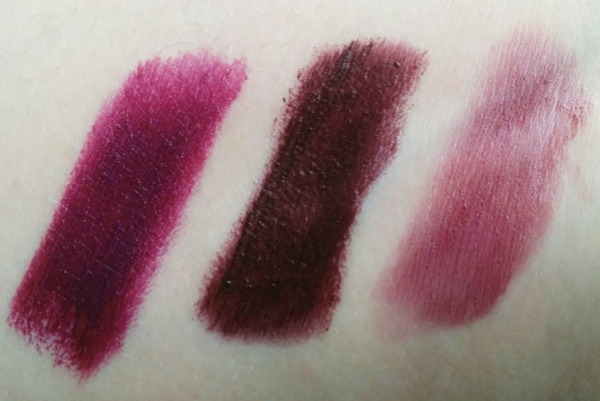 L-R: Swatches - Sleek Superstar // Isa Dora Rum Raisin // Sheer Possession by Lipstick Queen
Advertised
Are you feeling blackberry this season? Or will you be sticking to your tried and true favourites?