 There's something really satisfying about treating yourself to a new lipstick and it's the little things that make all the difference, like hearing the click of the Chanel magnetic cap as it pops on and off or twisting up the bullet of a NARS Audacious lipstick to see the embossed logo staring back at you.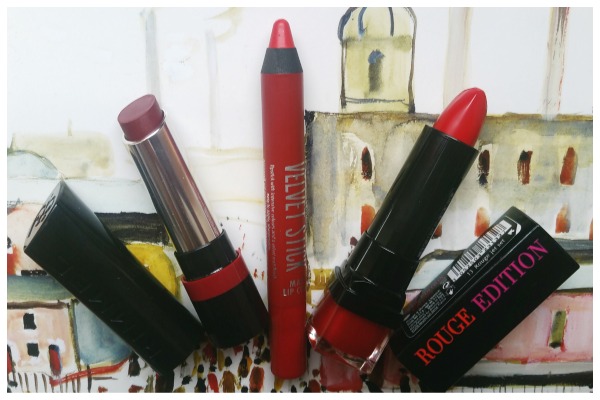 In saying that though, it's not every day we can justify forking out for a €25+ for a lipstick, which is where the high street can lend a helping hand. The good news is, there are some great options out there, so I've picked three of my favourites that look and feel like they could be luxury but don't come with the luxe price tag.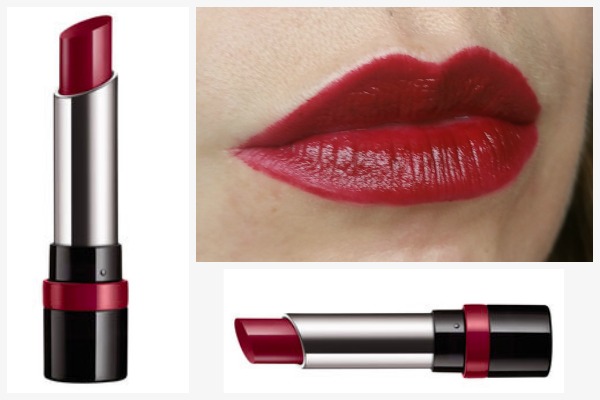 Rimmel The Only 1 lipstick in "One of A Kind" €8.99
If rich, ruby red is your shade of choice then this is sure to tick all the boxes. "One of A Kind" is a beautiful deep shade that looks beautiful on porcelain, sallow and darker skin tones and also, makes your teeth look whiter (yay!).
Much like the Estee Lauder Pure Color Envy Sculpting collection (€29), The Only 1 lipsticks are designed not to feather or bleed so can be worn alone with no lip liner required. The shape of the bullet makes application easy and the formula is hydrating but also long lasting.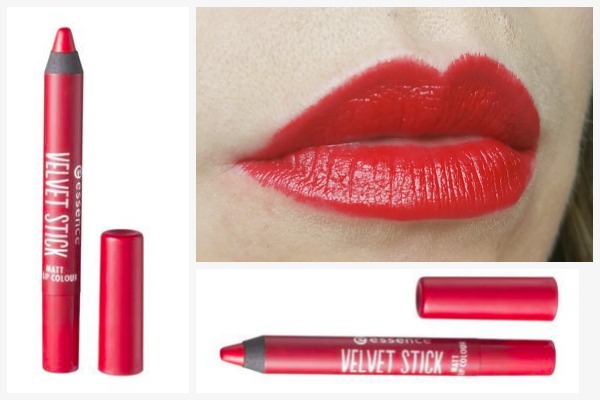 Essence Velvet Stick in "Cherry Crash" €2.50
Advertised
For on the go touch ups, a crayon design makes life a lot easier so naturally, over the years this style of product has become more popular. Where as before, you could only really get high-end versions such as NARS Pencils (€26), now there are lots of eye crayons and lip crayons to choose from, whatever your price point.
This particular one from Essence delivers on pigment and is a true, fire engine red as you can see from both the swatch and also when it's on. The only problem is… it's labeled as matte and it's more of a semi matte. Am I being too picky? Regardless, it definitely looks more expensive than it is.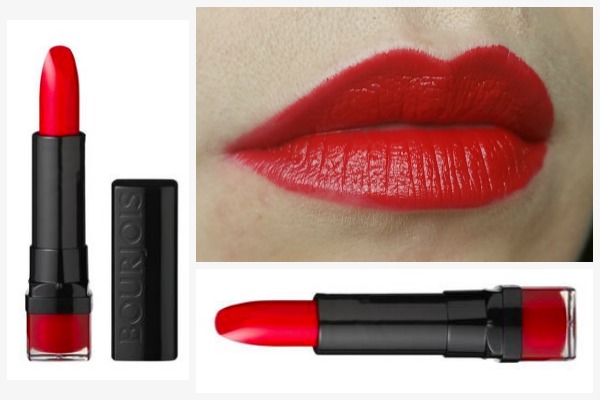 Bourjois Rouge Edition in "Rouge Jet Set" €10.99
There are a lot of good products in the Bourjois collection such as the Healthy Mix Foundation or concealer, but I have to say that their lipsticks really are a cut above. This particular one not only looks the part but also feels it as well, enveloping your lips in a hydrating, opaque layer of colour in one sweep.
I love a classic red á la Marilyn Monroe and this is one that you'd be hard pressed to tell it apart from a Chanel Rouge Allure (€34) in a similar shade.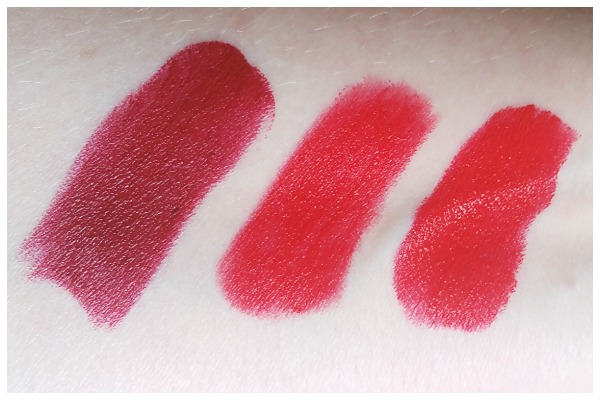 Advertised
Are you a high street girl? Or do you prefer to go luxe?