 When you ask compulsive makeup hoarders (I'm not judging, I am one) what their number one favourite item to collect is, the response can often revolve around a little something called lipstick. They make wonderful stocking stuffers for Christmas as well as that fab girly gift basket you've been meaning to give your BFF (or yourself).
And come on, let's be honest, a lipstick is usually the first thing that relatives and/or boyfriends think to get your makeup loving self for your birthday…every year (not that we're complaining).
Lip products are also such an easy way to make up the cost of free shipping when doing a spot of online shopping. Oh, that foundation you wanted to buy costs €35 but to make free shipping you need to spend €50? No problem I'll just chuck a lippie or three into my basket!
And if you're like me and prefer to spend a few extra minutes in bed every morning rather than primping in front of the mirror, throwing on a bright lip can really make a huge difference. It adds dimension to your look, helping everything look so much more pulled together.
With that being said (and the season of fun makeup being just around the corner), here are three fabulously bright lippies that will summer-ify your makeup wardrobe.
Estée Lauder's Pure Colour Envy Matte Sculpting Lipstick in Stronger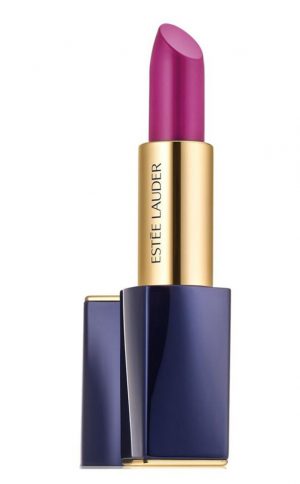 Estée Lauder's Pure Colour Envy Matte Sculpting Lipsticks (phew, that was a poutful) are a fairly new addition to the pure colour line, having launched late last year. These are gorgeous shades and promise to deliver a matte colour that's still ultra-creamy and comfortable to wear.
My favourite from the range is a beautiful warm magenta shade that wears really well on the lips and has pretty much full opacity in one swipe. Stronger is the perfect lipstick for those who want to get into wearing purple lipstick but aren't quite ready for MAC's Heroine just yet.
And though it claims to be matte, I found Stronger to be more of a satin and it won't dry out your lips. This line is definitely a little bit pricier than the regular EL lipsticks, coming in at €31, but for the formula, sleek navy and gold packaging, and satisfying magnetic closure, I genuinely think these lipsticks are worth the hefty price tag.
Dare I say it *whispers* I think these are superior to the Nars Audacious line.
Revlon's Colour Burst Matte Balm in Unapologetic
Advertised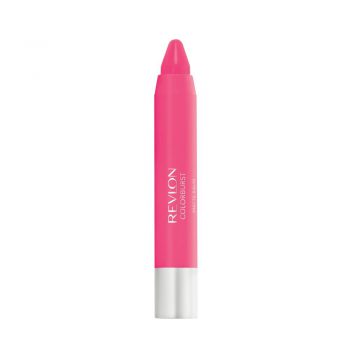 Next on the list is Revlon's Colour Burst Matte Balm in Unapologetic, which is unashamedly punchy and bright. Funnily enough, this top pick is also that same creamy matte finish which promises a longer wear time. The shade is a neon coral-pink which comes as a retractable stick meaning no need to sharpen and so waste product.
The matte balms come in eight shades and have a distinctive mint scent (if you're sensitive to fragrance you might want to avoid). Two definite huge pros of the Revlon balms is that they are incredibly affordable (€10.99) and they are easy to apply on the go.
A word of warning though, if you apply Unapologetic to unprepped lips and you will pay the pouty price. The matte formula does cling to dry skin but this is easily fixed by exfoliating gently with a lip scrub or a clean toothbrush prior to application.
Revlon's Colour Burst Lip Gloss in Adorned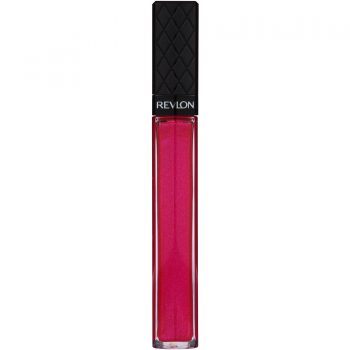 Finally, we have Revlon's Colour Burst lip gloss in Adorned. I'm kind of cheating here because Adorned is obviously not a lipstick but it's so pigmented you could easily have mistaken it for one and I reckon Revlon really knocked it out of the park with this shimmery fuchsia lip gloss.
Not only does the formula make your lips look full and juicy, but Adorned's blue base will also make your teeth look whiter. At just over €11 you can't go wrong with Revlon's Colour Burst lip gloss and even if you didn't want to use it on its own, it would make a fantastic lipstick topper. Dab some of Adorned in the centre of your lips to achieve a fuller, poutier lip look.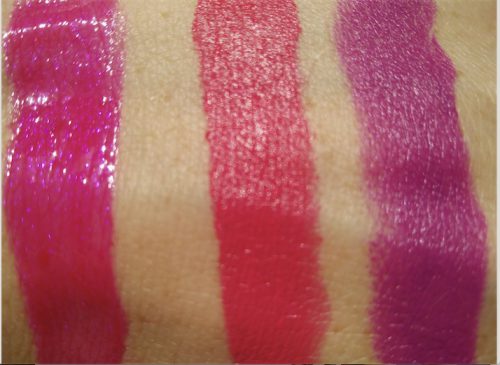 Advertised
Do you have a bright lip product that you are just waiting to break out in the sunshine? Or is every day a bright one for you? We'd love to hear your favs in the comments below.