 Here at Beaut we love trying out everything from budget right up to high-end makeup products. We believe that every brand has something to offer, be it an amazing mascara, great eyeliner or brilliant blushers.
Having said that, though, there is something particularly satisfying about bagging a beauty bargain. If it happens to also be a dupe for something far more expensive so much the better! Today we're looking at three dupes that will help save up the pennies (very important in the run up to Christmas) but also have you looking fabulous in the process.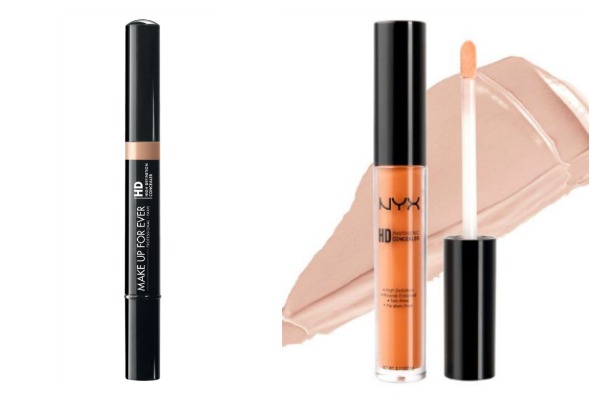 Make Up Forever HD Concealer €27.50
With 15 shades to choose from, this concealer caters to a wide variety of skin tones and suits any age group from teens to more mature skin. The formula is light but also highly pigmented. Over all, people love it because it offers excellent coverage but when it's buffed out, looks almost undetectable meaning you're always ready for close-ups.
DUPE: NYX HD Photogenic Concealer €7.75
The texture of this is really similar to the MUFE and it also offers good coverage without appearing cakey. There are 11 shades to choose from, including corrector colours to brighten or reduce redness.
Total Saving: €19.75
Bobbi Brown Bone Eye Shadow €24
Before strobing, there was Bone. The cult classic iridescent shadow works beautifully as a base colour for eye shadow, or as a highlighter on brow bones, cheek bones and cupids bow. The secret to Bone's continuing success is the creamy, off-white tone, which looks more natural on the skin than a lot of traditional highlighting products.
Advertised
DUPE: Catrice Prêt-à-Lumière Eyeshadow "Diner En Blanc" €4.50
Not only do these two shadows look and perform similarly, but they also have really, really similar packaging too - so even if someone went snooping in your makeup bag, they'd never know!
Total Saving: €19.50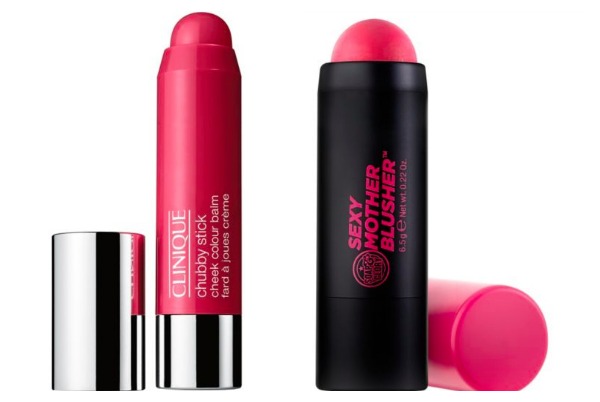 Clinique Chubby Stick Blusher €23
You can't beat a little flush of colour come winter time to give a healthy glow to skin, and the easiest way to achieve that is with a cream blusher blended over the apples of the cheeks. Following on from the success of the Chubby Sticks Lip Balm collection, Clinique introduced the popular, easy to blend Chubby Stick Blushers which come in four wearable shades that won't make you look like Aunt Sally.
DUPE: Soap & Glory Sexy Mother Pucker Blusher €10
With a similar, twist-up crayon design and creamy texture, the Soap & Glory blushers could slot right into the Chubby Stick collection. With these, there are three shades available including a soft pink, berry and soft peach.
Total Savings: €13
Advertised
So there you have it, hree dupes that could potentially save you over €50. The question is - what would you do with the extra cash?