 We think serums are an essential skincare step. They keep on getting better and better; if you don't have one in your routine already, you might now change your mind
I'm often asked why you should wear a serum, so let me briefly explain. Basically, a serum is a lightweight formula that is usually more concentrated than a moisturiser. But, it contains active ingredients, like hyaluronic acid, that penetrate deeper into the skin. Using a good serum every day can give your skin a firmer, smoother texture, make pores look smaller and increase moisture levels.
There have been a few new launches in the serum world recently worth mentioning, but before you decide, here I am explaining how exactly to get the most out of your product.
Splurge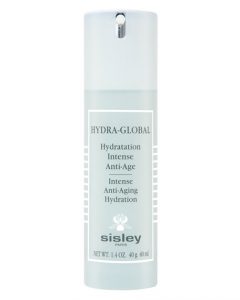 Sisley Hydra-Global Serum €199.50
This serum is one of the first of its kind as it "teaches your skin how to rehydrate itself from within." It helps to trap water deep inside your skin to boost your natural reserves. Malachite is the active anti-aging ingredient and it is also enriched with sage, marjoram and lavender, vitamin e, and, of course, hyaluronic acid.
Advertised
Spend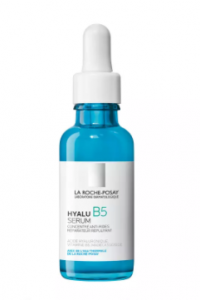 La Roche-Posay Hyalu B5 Hyaluronic Serum €44
Finally, La Roche-Posay has launched a hyaluronic serum. The combination of the acid and B5 is the perfect combination to help plump the look of your skin and repair it by replenishing the skin's moisture barrier. This is fab to reduce fine lines and wrinkles; the intense combination will have you looking as young as you feel in no time.
Spend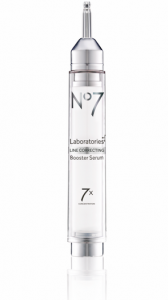 No7 Laboratories Line Correcting Booster Serum €49.
Advertised
This new fast-acting non-invasive solution is clinically proven to reduce the appearance of wrinkles by up to five years. It reduces the appearance of the deepest, most stubborn lines and wrinkles. Everyone is talking about it - it's no wonder this revolutionary new product is flying off shelves at Boots.
Are you a serum convert or is it a product you are yet to introduce into your skincare routine?