 Radiator face is one of autumn's harsh realities. I'm always a touch more disgruntled than usual when September hits - you just know there's a long, cold run till Christmas, and there's nothing to do but slog it out. That's quite enough to be dealing with, except once central heating in homes and offices goes on, your makeup starts to slime off your face. If you're already prone to excess oil, it can be a real pain in the hoop to manage.
There are loads of pricier options for keeping oil production under control. Provided you have a good skincare routine in place (simply put, double cleansing with an oil or balm cleanser will tell your skin to produce less oil), then you don't need to spend a lot on products to keep breakthrough oil at bay. Here are some of the best budget oil minimisers!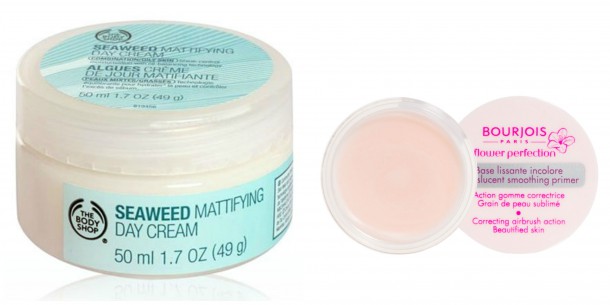 The Body Shop Seaweed Mattifying Day Cream (€15.50)
At well under €20, this does count as a budget product, but is the most expensive thing on the list! It's a lovely oil-free daily moisturiser with a gel texture. If you find that your skin is shiny by midday but don't want to skip moisturising altogether, then a pea sized amount of this will refresh skin without making it shiny.
Bourjois Flower Perfection Primer (€12.99)
Advertised
If you find yourself getting especially oily, a primer can help. This one from Bourjois has a dreamily whipped texture, and takes the sheen off your skin without making it look dull or flat. It fills in pores and any other little divots to leave skin looking smooth and non-greasy. Plus, the little pot is small enough to carry around. Dab some over makeup for instant tamping down of shine.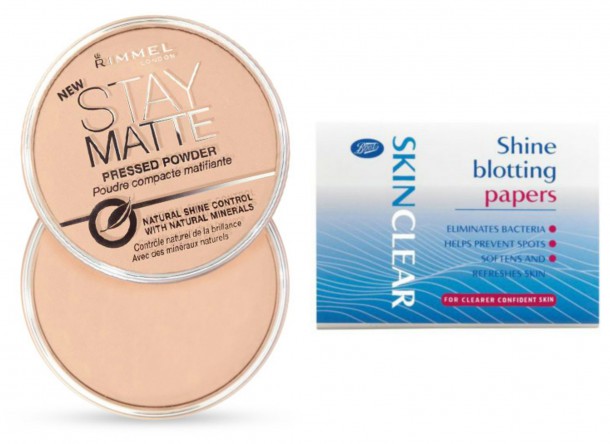 Rimmel Stay Matte Pressed Powder (€5.99)
This powder is lovely, and the price tag makes it even lovelier. There are six shades available, including a translucent one if you can't find a match from the other five. It's silky, finely milled, and absorbs oil to set makeup perfectly. At under €6, it's hard to beat!
Boots SkinClear Shine Blotting Papers (€4.99)
Advertised
I never go out without blotting papers in my bag. While you can't endlessly add more primer or powder without makeup looking mottled, you can dab with a paper as many times as you need to without upsetting your makeup or your skin. They absorb oil and leave most of the pigment behind, making them ingenious as well a cheap. If you run out and find yourself in public, run to the loo and tear the individual layers from a sheet of toilet paper. One super thin layer of toilet paper will do exactly the same job, but these look less conspicuous in your bag!
What are your favourite oil control products? And do you have issues with radiator face? Share your thoughts in the comments - don't be shy!