 I looked at three different foundations at the end of January; Elizabeth Arden Flawless Finish Perfectly Satin 24 HR Makeup on January 21st; Catrice 12h Matt Mousse Makeup on January 27th; and Maybelline Dream Flawless Nude Foundation on January 30th.
I gave each foundation the thumbs up - and I meant it at the time. However, I've tried them all numerous times since the initial review and I have to say that one is racing ahead in the 'I'll buy it again' race...can you guess which one?
No, it's not the expensive one that I thought might be an alternative to Double Wear. It's not the super light fluid either that felt so airy and silky. Da, de de dah! It's budget beauty Matt Mousse Makeup from Catrice!
Let me tell you why.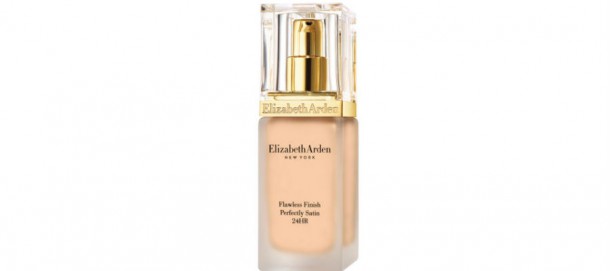 The Elizabeth Arden number is lovely and thick (that's the way a-huh a-huh I like it. High coverage, ya'll) and feels like it will stay put all the live long day. It even says so on the bottle. Hell, it even has a powder finish so you don't need to set it! But that's where the problem lies.
It's supposed to give you a flawless finish and the consistency indicates that it's suitable for skin that needs to be disguised but after a while it disappears from any crevices leaving pores and lines majorly visible. It's beautiful for about two hours but after that you would have to take it all off and start all over again.
Advertised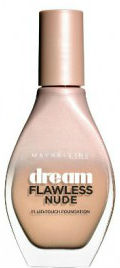 The Maybelline offering is also nice initally but it also wears off badly. Its silky feeling fluid consistency will suit some people - people with oily skin but with invisible pores and few blemishes - but for combination skin it's a total no-no as it leaves patches on dry areas.
Touching up is hard to do, especially if you had set it with powder because it just drags the old layer all over the place.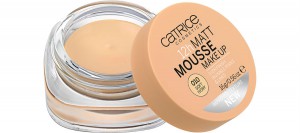 So, Catrice. It's cheap. It's a mousse. It won't be everyone's cup of tea. The shade range is limited and it's not particularly long lasting. However, it has super coverage, there's hardly any need for concealer and over a good primer it slides over pores and lines.
A little goes a long way and when you need to touch up you just touch up, no muss or fuss. At €5.49 it's an absolute bargain and I will be buying it again.
Advertised
Have you tried any of the foundations above? How do you rate them? Do you have a budget buy that you can't live without? Or do you think it's better to stick with higher end brands? Let's comment!