 This is one of those get 'em while they're hot moments; Aldi is releasing a limited edition Specialbuy range of skincare, nailcare and make-up products. You know as well as we do that there are absolute gems to be found within Aldi's beauty collection; we tried out a selection of the Specialbuy products to see if any of them are worth braving a trip to the wallet-friendly store. These go on sale today so snap 'em while they're here!
First up, make-up.
Lacura has gained a reputation for being the über-budget brand with the mostest. Their cult item, the concealer pen, is back with a new look - in quite a lot of packaging. That goes for all of the products in the Specialbuy range. It is definitely a bugbear of ours, there need not be so much packaging, it's such a waste.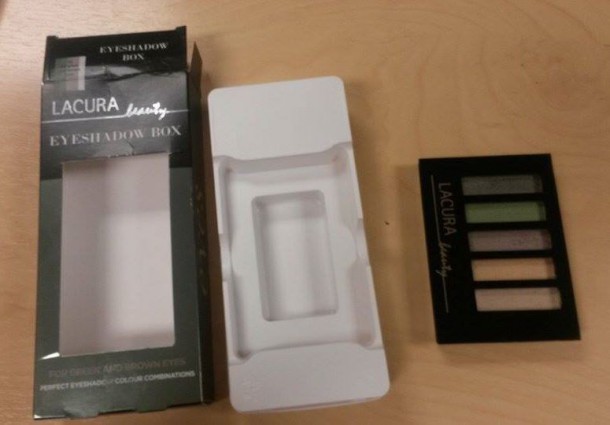 The 'eye shadow box' seen above is for green and brown eyes but I tried out the gold and taupe colour (second and third from the bottom in the pic above) and I thought those colours looked very nice indeed against my blue peepers.
As well as the four colours, there is a highlighter which is pretty redundant to be honest. It feels really weird and compared with all other highlighters, budget or other wise, it's simply not very good atallatall.
The eye shadow colours are unusual in a good way, vibrant - no faint hints of shadow here - and very blendable (which also means that they get a bit messy within the palette.) I have to say though, that they would need a good eye-shadow base to stay put for longer than three hours or so.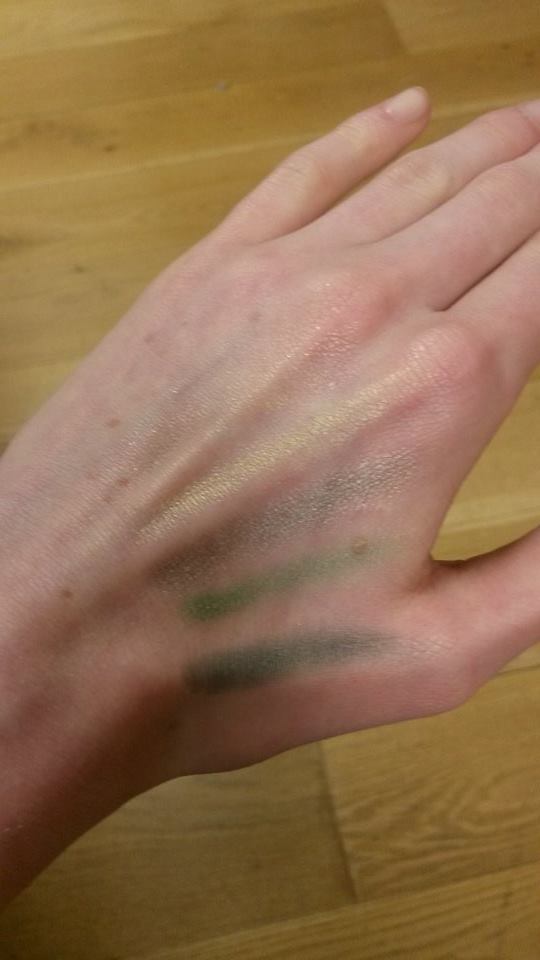 Advertised
I tried the nail polish next, in Magnetic (€1.99) and I was pleasantly surprised. I am a fan of subtle, pearlescent shades anyway and this one is just the ticket and out just in time for sparkle season. Not that it's sparkly, but it does have a nice shimmer. It's really quick drying too and particularly smooth to apply.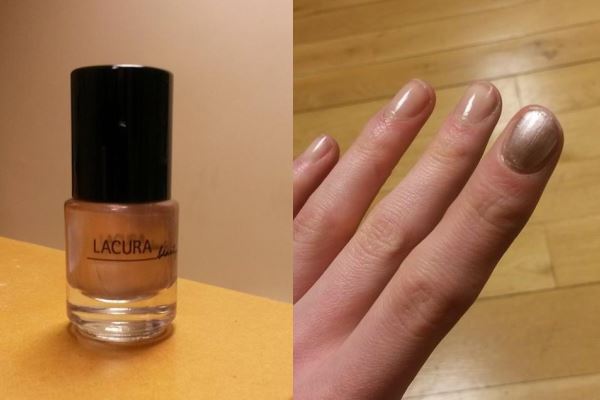 I'll be adding a coat of my precious CND Vinylux top coat (you can read about that here) over this polish at Christmas time instead of wearing your typical reds, silvers, golds and sparkles.
Last, but not least is the concealer. This has become quite the cult product over the past while and its inclusion in the Specialbuy collection is the highlight. My opinion? It's quite good - very good for the price (€3.99.) Those who raved about it (and you can read more about that one here) thought it echoed Yves Saint Laurent's La Touche Éclat, and they're right up to a point. It's La Touche Éclat's distant cousin and will do the job when you're in a tight fix.
I applied the 100 cashmere shade around my eyes and am happy with its highlighting qualities. I applied it down the centre of my nose and it wiped all the rest of my make-up away. By the by, I wore it over Estée Lauder Double Wear in the second lightest shade they have and it was a perfect match!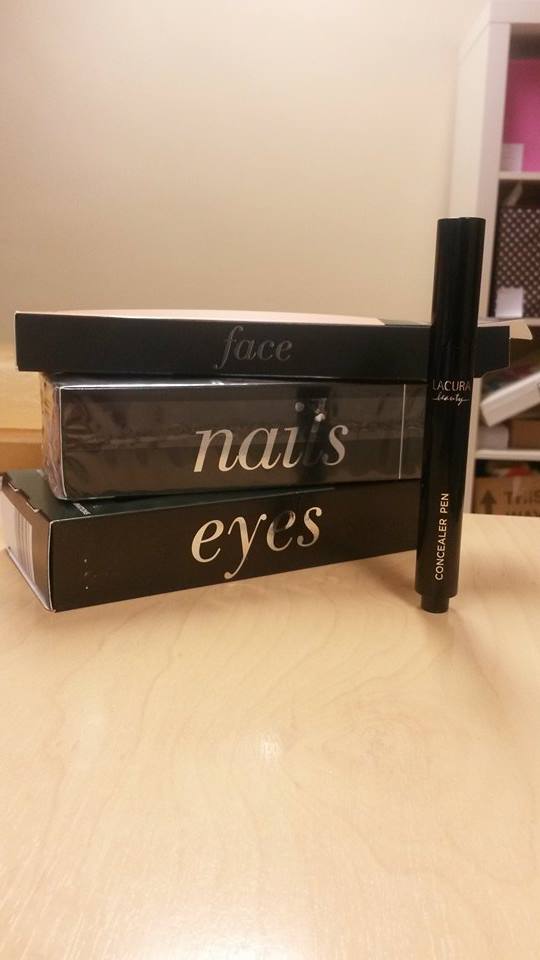 Out of the three, I felt that the nail polish was the best bang for your buck. The eye-shadow shows that budget types have come on in leaps and bounds in the past few years (but don't forget the primer and you might as well spritz a bit of fixing spray too) and the concealer, well, it will definitely sort you out when you're in a bind.
Advertised
Have you tried Aldi's Lacura products? Were you impressed by the quality versus the price? Are there any other budget brand you know that are better value? Let us know!