 Are you waking up with incessant dark circles? There is a simple solution you might have missed out on.
Since the contouring craze hit our Instagrams, you could easily think that there is just one way to highlight and contour your face. You have probably seen contouring diagram guides hundreds of times, right? Generally, these guides show where you use bronzer to contour under your cheekbones, forehead, sides of the nose etc. Then you use a lighter colour to highlight the bridge of your nose, under eyes and tips of the cheekbones. In essence, this is correct. However, it is not ideal for colour correction.
Dark circles under the eyes are usually green/grey/blue toned so you need a colour corrector or concealer with a warm undertone to counteract them. Also, the concealer will probably need to be a shade darker than your skin. Generic highlighting could just make dark circles look worse. If you use a light coloured concealer over dark circles the area will take on a grey tone.
For under eyes, a liquid concealer is usually the best texture to go with. Liquid is the lightest texture so it shouldn't cling to any fine lines or wrinkles. For not-so-bad dark circles, MAC Mineralize concealer €23.50 is a gorgeous consistency. It feels moist and gives good coverage. Choose a colour from the NW shade range (these have warm undertones).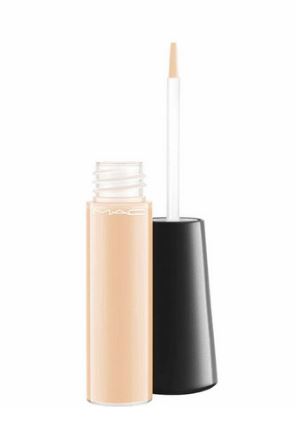 Advertised
If your dark circles are particularly deep you might need to go for a heavier consistency like a cream concealer. Benefit Boiing  €23.60 is industrial strength so will give good, buildable coverage. Remember to go for a shade the same colour as your foundation, you might even need to go darker.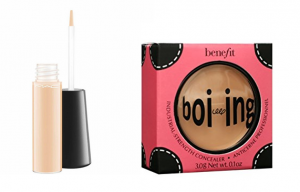 Ideally, you should use a concealer brush MAC #252 €32.50 to apply the product but you can also use your finger. You want to put the concealer right at the inner corner, nearly touching your nose and under the eye. To get good coverage, just pat the concealer on with a light tapping motion. If you swipe the brush, you get a lighter application whereas a tapping motion will place the product on and build coverage.
If you are unsure which colour to choose, I always say just ask for help! The assistant at the makeup counter can try it on you. That way you can see if you are happy with the result before you purchase.