 Welcome to our weekly 'Ask Beaut' where we try to help with all your beauty dilemmas, troubles and concerns (and if you've any to add, you can check out all the original questions here).
This week's question to our Beauty Editor is all about SPF.
Maria asks: 

"Hi Aisling, my sister is going to Singapore for work for a fortnight in April and it is approx 30 degrees there at mo ... She has very fair skin and burns easily and wants to know is there a high SPF cream / lotion for face that you wud recommend that can be worn under foundation / BB cream ... She needs make-up for office but needs to wear high spf too! She has sensitive skin! Thanks for ur expertise in advance!!"
Hi Maria,
Kiehl's have a new ultra light SPF 50 which is perfect for under makeup and for sensitive skin. They are usually really thick and hard to wear under makeup, but this one is light and makeup goes on well over it.
Advertised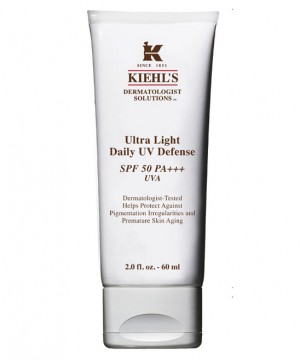 When the skin in very fair and burns easily, it's really important to wear an SPF of at least 30, but 50 would be best. If she is really sensitive it might be worth her while to patch test the product behind her ears before she commits to buying it. That way if she does have a reaction it won't be all over her face.
Hope that helps and I hope she enjoys her trip away.
Ais x
Have you ever reacted to any skin products?