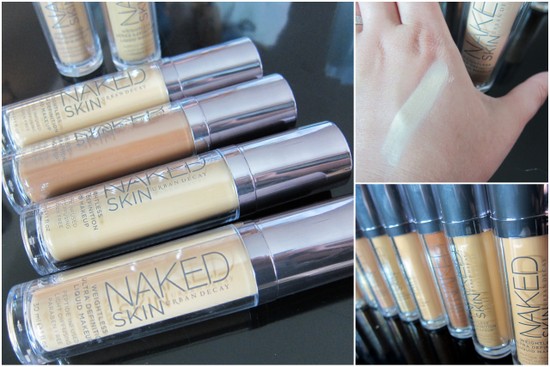 The worst thing about the autumn beauty collections is having to wait until blimmin' autumn to get our grubby wee paws on 'em. So here's some good news for all of us with itchy credit cards and eyes bigger than wallets: Urban Decay's autumn releases are on counter now! There's some seriously great stuff too, so we met up with them last week to talk through the new releases.
To call the Naked palettes a smash hit would be an understatement (check 'em out here and here) and now the brand have extended their offerings, with this Naked Skin foundation range.
With 18 shades and promising a real skin finish that's 'natural, illuminated and bright', my first impressions were of how similar this is to the YSL product we're loving all over. It's exactly one euro cheaper, at €37. I had a quick swatch of the palest, 0.5, and I think a lot of you are gonna like it. My shade's in the post, so I'll do a full review soon.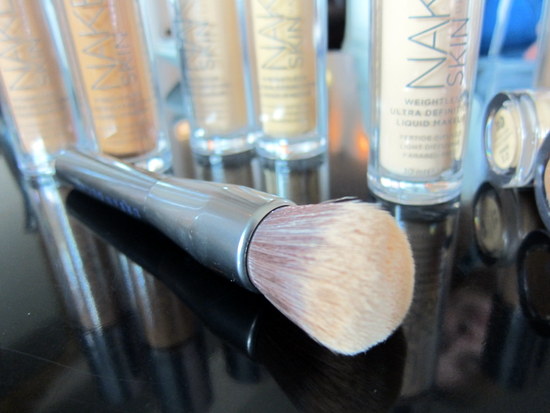 Advertised
And I can't wait to have a go of this baby! The Good Karma Optical Blurring brush is super soft, densely packed and designed especially for the Naked Skin foundation line. At €28.50 it's considerably more expensive than my current ELF favourite, but I'm intrigued by its promise of a 'flawless, soft-focus finish'. We'll see!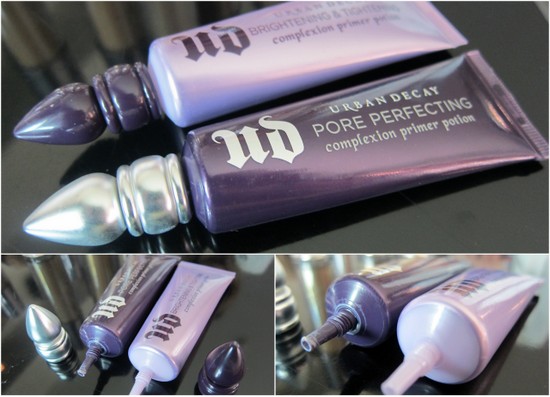 Reformulated and repackaged, these two complexion primers also launched last week. Dry and sensitive skin types should get on well with the Brightening and Tightening primer potion - in the lighter packaging - while the Pore Perfecting version is best for oily and combination skin. These are both €27 and a little goes a very, very long way.
BUT THAT'S NOT ALL! Keep your eyes peeled for even more amazingness from Urban Decay, in just a little while. In the meantime, what do you think of this little lot then? To the comments!