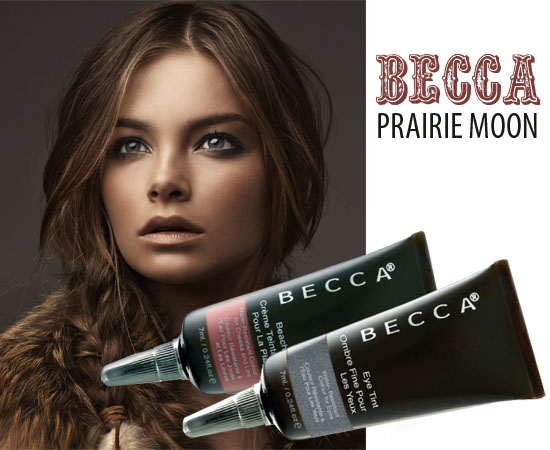 Becca's a brand that's a solid proposition for anyone whose tastes fall into the Laura Mercier/Bobbi Brown camp, except Becca's just that bit cooler, really.
Rubberised palettes, an Aussie beach babe vibe and lovely, understated shades are generally what's on offer and Prairie Moon is no different. You can see the model shot above and a couple of their tubes of tinty goodness: Beach Tint in Fig, €25, is a new shade and can be used on cheeks and lips for a (sorry!) pop of colour. Below it is a new colour of Eye Tint in Pewter, also €25. Described as a rich charcoal black, this is a cream-to-powder formulation.
But you want a look at the palette, don't you? Eh eh?
Advertised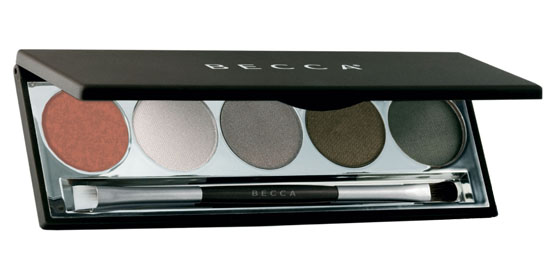 And here you are. Prairie Moon Palette is a stretch at €69, I know. Limited edition, it follows the brand's trend of combining lip and eye shades which have a mix of textures. A lot more wearable - but a bit less fun - than the Bombora palette, this contains, from left, lip gloss in Macchiato and four eye shades in Voile (a matte), Chenille (a shimmer), Nappa (matte) and Sagebrush (a compact eyeliner you use wet). There's also a double-ended brush, which will be good quality if previous palettes are to go by.