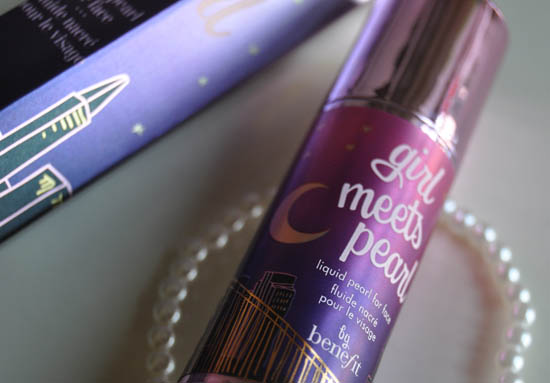 We had a sneaky peek at this the other week and then one popped into my letterbox: it's Girl Meets Pearl, it'll cost €34.50 and it's Benefit's new highlighter, launching in October.
As a firm fan of anything glowy, I've recently rekindled a love of High Beam so I was pretty eager to give this a go. But, I couldn't help but wonder in an irritating 'me me me me me me me me me me and then some more me' Carrie Bradshaw way, if it wasn't just going to be another one of Benefit's kinda-sorta-more-of-the-same products.
And in a way it is. It's a liquid luminizer that's the love-child of High Beam and One Hot Minute, the brand's powder bronzer/highlighter which sadly wasn't right for me because it was too deep in tone. But I loved the rose gold shade and there's just enough of this in Girl Meets Pearl to ensure it definitely differs from High Beam. I don't own a Moon Beam, but I know from swatching it that this is definitely nowhere near as yellow.
Girl Meets Pearl also boasts some skincare benefits thanks to soothing raspberry and chamomile and it smells scrummy as well. So, yes, similar - but different.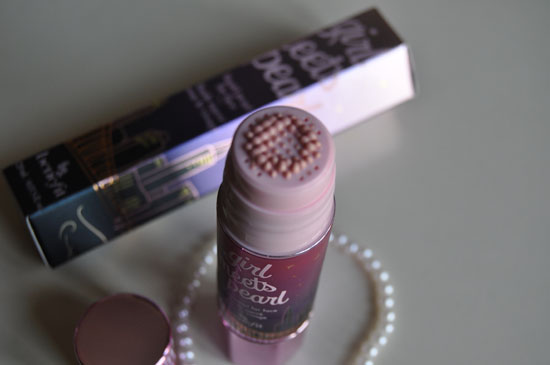 It also comes in (fabulous) packaging that's very similar to That Gal and I'd recommend applying with a brush or fingers and not straight from the tube.
So, lets get down to the who, the what and the why.
Advertised
If you find High Beam too cool for your skintone then this will be a better fit. On the skin, patted over foundation on the top of cheekbones, lightly down the nose, on the chin and temples, it is pretty and very very subtle. And listen up: luminising and highlighting products are supposed to be low-key. If they're too in-yer-face then you look like C3PO and that's not a look anyone really wants to get behind.
If you've been nonplussed about highlighters in general, then scale back expectations and enjoy how they can add a little life to dry skin, how they can be mixed with liquid foundations for a little added shimmer and how pretty the effect can be when the light catches it. Subtle is the rule of thumb; forget statement, disregard dramatic.
This is an October launch for our shores but you can buy it now from the US Benefit website*. It'll cost you $30/€23.25 - you'll pay extra for shipping.
And now, swatches: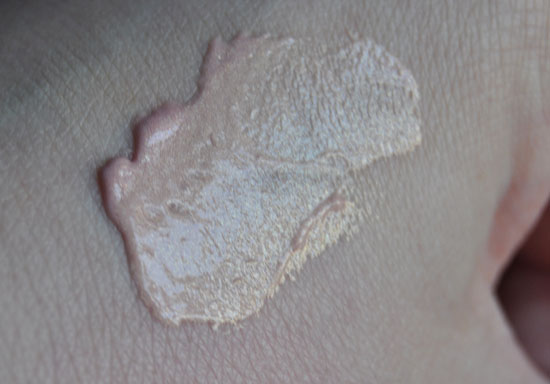 Thickly swatched, you can really see its pinky-peachy-goldy goodness.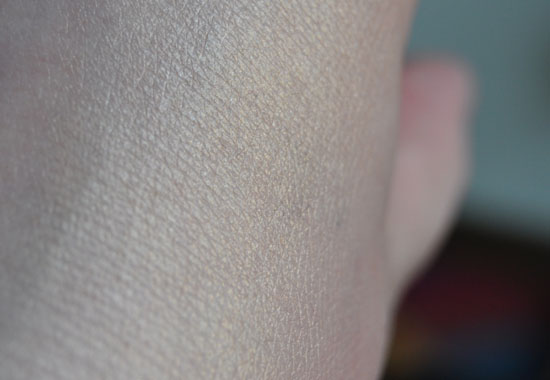 Advertised
Blended out, the effect is subtle, but goldy and gently shimmering.