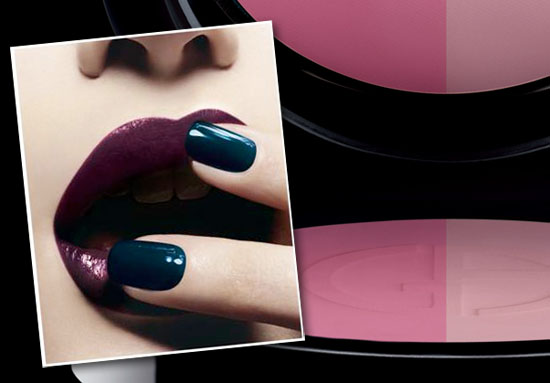 The Autumn/Winter 2010 collections are arriving thick and fast on counter and I've still got a couple more to show you, so lets get a quick gander at what's in-coming from Giorgio Armani, shall we?
This is Night Shades, and it's very nice indeed. On counter September 15th, it's got yer usual smattering of understated tones that this luxe line does so well, and I'm also loving the fact they've transitioned into nails, which they kicked off with the oh-so-me Tokyo Corals line.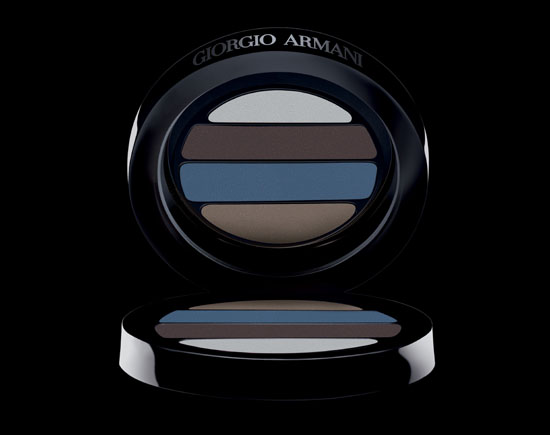 Advertised
This is gawjus - it's one of the brand's quad palettes and while expensive at €58.50 (so definitely not one for those on a budget) it has four utterly wearable shades in inky navy blue, dark brown, icy brown and silver. I find the brand's shadows to be medium-pigmented, as elegance is the name of the game here, and not all-out in-yer-face colour, so take note if that's a big issue for you.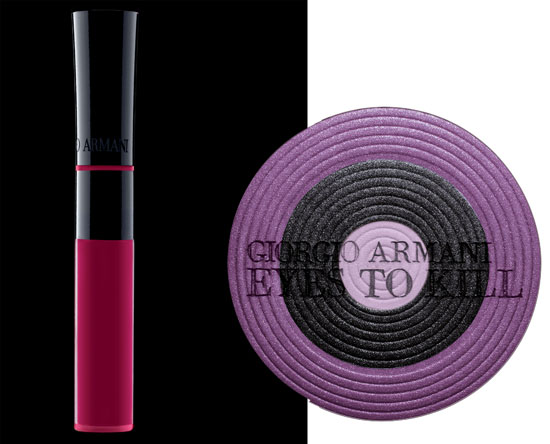 More eyes here: adding to the Eyes to Kill collection is this trio, Twilight Hues, €65. It's got three shades to outline, shade and highlight. And what's that beside it? Something I'm very interested in because it's one of four Lip Skin tints, €24. Find 'em in Black purple, Lavish red, Sharp pink and Nude rose. I have Black Purple to test - and oh boy, is it wicked looking.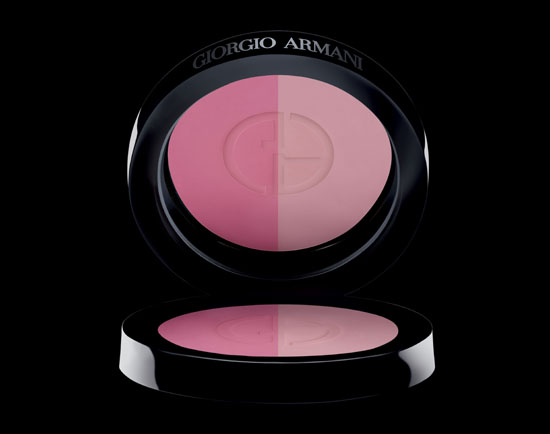 There are some Rouge d'Armani lipsticks and a new Eyes to Kill mascara in grey also on counter, as well as that amazing-looking nail varnish in the model shot (top), dark bleu n° 47, €19. (Dark bleu! Say this in a Pepe le Pew accent for maximum impact).
Advertised
The last thing we're gonna take a look at today is the Blush Duo, €40, above. Two shades of pale pink and raspberry are silky smooth and sheer. This, to the touch, is one of the nicest-feeling blushers I've ever had the luck to stick my fingers into, and is perfect for a cool skintone.