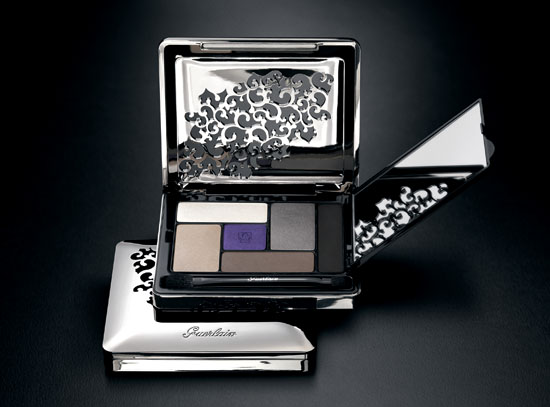 Named after the location of the Guerlin spa in Paris, the brand's in-coming Autumn collection, 68 Champs Elysees, is definitely one of the nicest-looking collections for AW10.
I mean, just check out that palette above, eh? This is one of the things I like about Guerlain so much - the company takes such care over how its products are presented, often getting sculptors and jewellers involved in product design. That committment really shows, and adds huge cachet.
Limited edition, this is one of five Ecrin 6 Coleurs and it's €72. For that you get one of the nicest pieces of packaging I've seen for a long while, and six shadow shades. You're looking at 68 Champs Elysees above, a collection of "Precious brown, gradations of brown, beige, intense and vibrant violet."
And the others? There's:
93 RUE DE PASSY: pink, smoky pink, grey, taupe...
10 RUE DES FRANCS-BOURGEOIS: beige, golden bronze, brown...
29 RUE DE SEVRESE: verdigris, cement, turquoise...
2 PLACE VENDOME: iridescent ivory, verdigris, intense indigo, navy blue...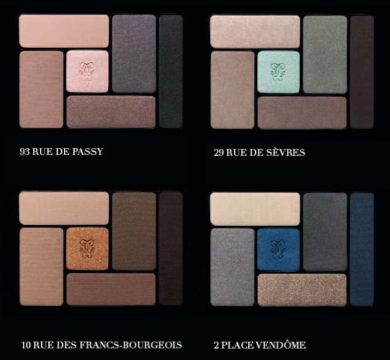 Advertised
Naturally that's not all the goodies on offer  - look after the cut for more gorgeousness!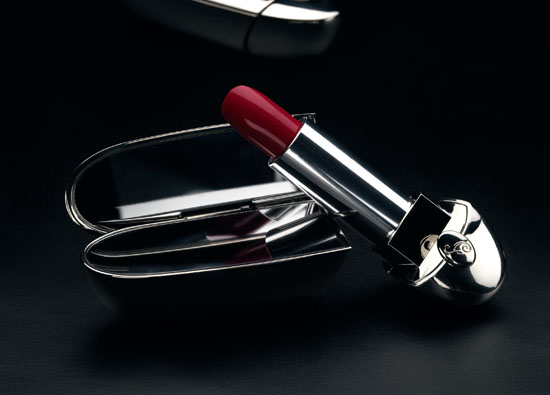 This is one of the brands James Bond-alike Rouge G de Guerlain lipsticks. These really have to be seen to be believed and are worth every penny of the €34.84 they cost. The bullet fits snugly into a spring-loaded casing which, when the lipstick is removed, pops open to reveal a mirrored lid. Told you it was gadget-tastic! Above is Gwen, and there are three other shades also en route.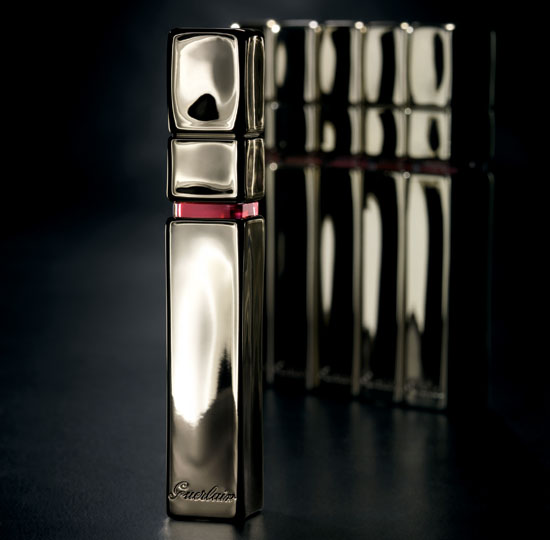 Here's another newbie: this is KissKiss Essence de Gloss, €28.88. Described as a 'sublime elixir',  it comes in eight shades and I'm not 100% sure what this actually is - a care product that provides glossy colour is what I gather from the press release, but I've yet to see this in real life. Naturally, I totally want to see it in real life, and even try it on my real lips. Oh Guerlain, how you tempt me so.
Advertised
The collection will be on counter from September 4th and will also include some regular KissKiss glosses and a new blush.