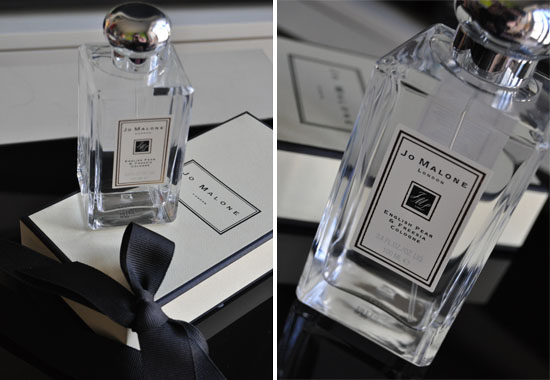 On one hand, perfume's really easy to write about - you either like it or you don't. On the other, it's a real skill to be able to assess exactly what it is that makes a fragrance so good, and it can be really hard to get that down on paper (or pixels). So you'll have to bear with me on point two.
While I wasn't initially sure I'd like the October-launching English Pear and Freesia cologne, from €42, because on first impressions it is quite sweet, all it took was one spritz to confirm that yes, indeed I do. So that's the easy part. Admittedly, it's up at the threshold of my tolerance for syrupy scents - and sweet has had a very bad rep the last few years with teeth-achingly cloying releases from tweeny brands like Miss Sixty - but if you're a fan of white florals and a little bit of citrus then it's fairly likely you'll go for this classy take on a light, candied fragrance.
Now the more difficult bit: developed by a perfumer noted for her off-kilter floral concoctions, Christine Nagel, while it's designed to sit within the family that also houses Pomegranate Noir and Nectarine Blossom and Honey (neither of which I'm mad about), this manages to stave off saccharine sweetness by using some sharp, zesty bergamot as a top note as well as lots of juicy pear and quince, with freesias in the middle, resting on a base of amber and patchouli.
So, the result is fresh, girly and sophisticated with a couple of nice twists by way of patchouli and bergamot. Thankfully -  for me anyway - it's nowhere near as man-eating as Pomegranate Noir. I'm pretty bolshy, but that scent wears me - and ladies, I am the star of my own show, right?
Advertised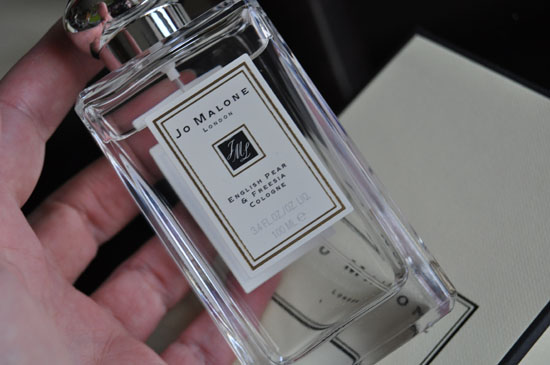 A close-up of the bottle; the juice is completely clear.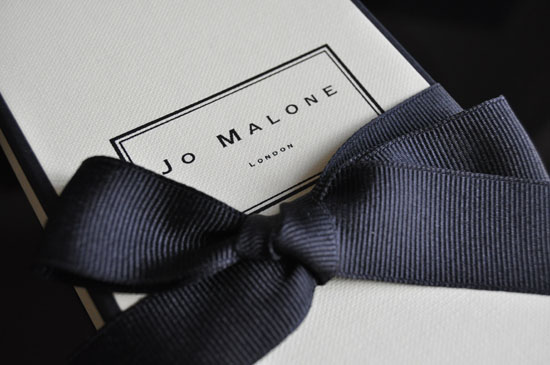 Lets have some love for Jo Malone's fab packaging, shall we? Gorgeous cream boxes tied with black grosgrain ribbons are one of the stand-out extras you get with a purchase from the brand.