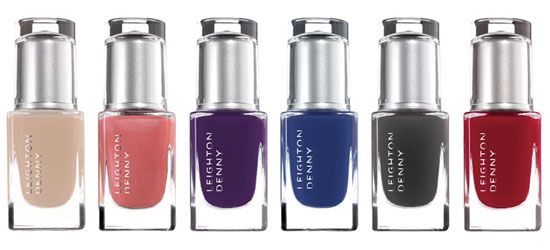 (L-R: Prim and Proper, Timeless, Embellish Me, Captivated, Graycious and Indulgence)
Oh look! It's Leighton Denny's Opulence collection for AW10, it's gonna be in-salon and online at Feel Unique* from October, so lets get a little look at the colours, shall we? I always think Leighton releases fairly covers-all-bases collections so while there are a couple of very nice on-trend dark creme shades, we're also getting that classic red, a fits-all-seasons nude and that pinky coral.
There's one in particular I am very keen to get my raggedy mitts on. Wanna see? It's after the cut.
Advertised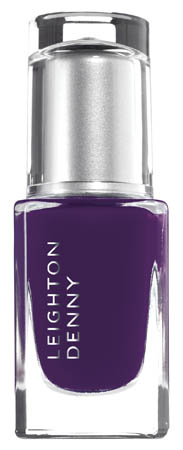 Look at it! This is Embellish Me and it's a deep purple creme with - as far as I can tell - no shimmer. I am dying to try this feller. So, last thing, price: these will cost €18 on Irish soil and €13.75 delivered from Feel Unique*. I'll leave you to work out which offers you the best value for money ...
*indicates an affiliate link;  every time you click through and choose to buy, we will get a tiny percentage of that sale (usually between 2% – 5%), and this help us pay our bills.