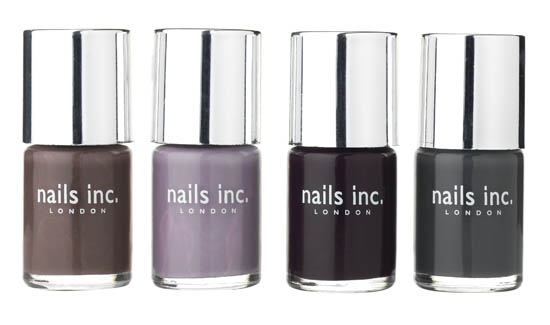 On counter on Thursday is a new quad of Nails Inc polishes for Autumn in very on-trend greyed shades. I can't see any one of these not finding favour what with the current fad for greiging everything being so strong, and if you like what you see, then get your paws on Palace Garden Terrace (the, eh, new 'greige' apparently), Lowndes Square (an Estee-alike take on that brand's Surreal Violet), Queensgate Mews (a deep glossy black grape) and Duke of Wellington Place (gunmetal grey) when they launch on the 19th. Each is €15.
But! Yes, there's more: Nails Inc nail counters are currently offering a cut-price offer: book before 11am Monday to Saturday or before 1pm on Sundays and get the brand's shape and paint mani for €15, as opposed to €22. Not bad, eh?
I'm not done yet, either. A recce around my local chemist on Saturday turned up a very affordable beigey-greigy shade that'd be right at home with this lot of taupey temptation. Wanna know what it is? Head after the cut, so.
Advertised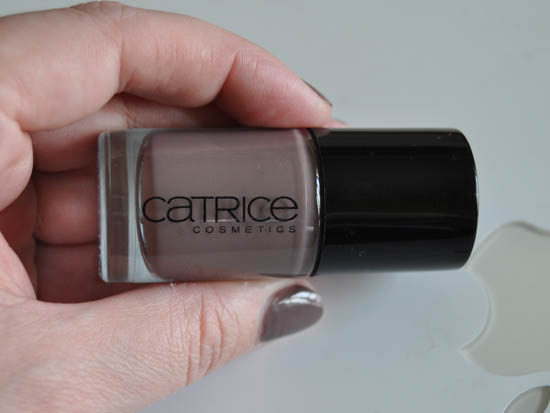 This is Catrice From Dusk Till Dawn. This shot doesn't adequately capture the fact there are a lot of lilacy/pink tones in it. A creme shade, this might be a mere €2.79 but it's actually a bit of a pain in the arse to work with - it drags in application and you will need three-to-four coats to achieve opacity. I like the colour, but was disappointed with the product itself - I could have just gotten a dud bottle though, as Orlando had nothing but praise for Catrice's Don't Feed The Birds last week.