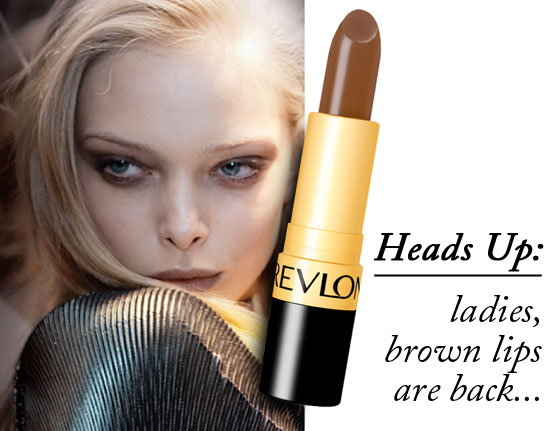 I had a bit of a wibble when I saw one particular shade Revlon creative director Gucci Westman has decreed is hot to trot for Autumn/Winter 2010. Why? Because it appears that brown lips are back. Oh God. Distressing news. Last seen in the era of The Supers, when Friends frenzy was at its height and when I was a mere stripling apeing the look with a bullet from Rimmel, I don't know if I can handle corpse lips a second time around.
Obviously, I'll have to try  Super Lustrous Lipstick in Mink, €10.50, to see if I like this noughties take, and the model shot's ok, sort of blonde-bat-luxe-goth from Hussein Chalayan's Paris show ... so perhaps. Perhaps. But then again, perhaps not.
There are some other lovely bits from Revlon in-coming as part of the Suede Rhapsody collection though, like their ubiquitous nail polishes which rarely disappoint and some nicely-priced shadow singles that'll land in September. Fancy a deco at the rest of the collection?
Advertised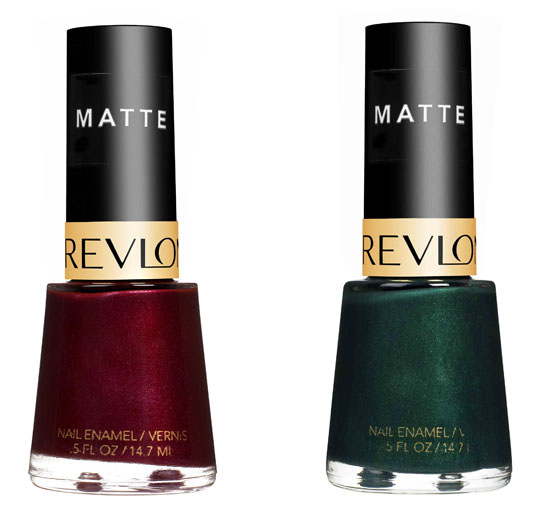 Nails! Two pretty stand-out shades here in Ruby Ribbon and Emerald City, €9 each. They're not the creme shades we've been seeing so much of over recent seasons and instead seem to be following the microshimmer trend like Estee Lauder and Chanel have done. The matte notation's interesting too, I'll be keen to try this pair out to see how they look on the hands.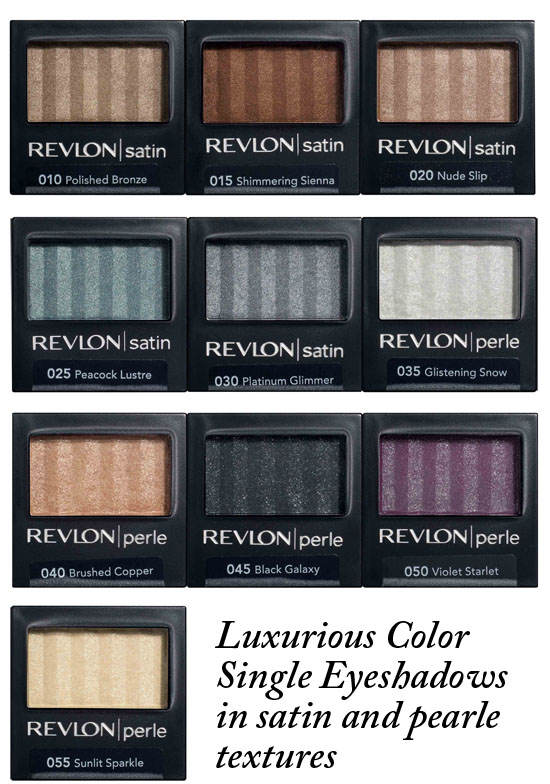 And here are the aforementioned shadows. Not part of the AW10 trend, these will launch separately and line up beside 09's Matte single launches, adding more choice to Revlon's shadow options. Perle and satin textures are what's on offer here and you can see the ten shades available above. These'll cost €7.50 each.