 If you ask me, the secret to instant glamour is simple: lipstick.
Lipstick: A proper transformative piece of makeup kit. A slick of lippy works way better than gloss - it's just too casual - to turn you into someone who looks ready for the day ahead, the job at hand and that mountain (of paperwork) you've got to climb.
And to prove this theory using a bullet-proof testing method, I present to you the state of me when I got up yesterday, and how one of YSL's new Rouge Pur Couture lipsticks transformed me from skank to stunna in three easy stages! Yes, really!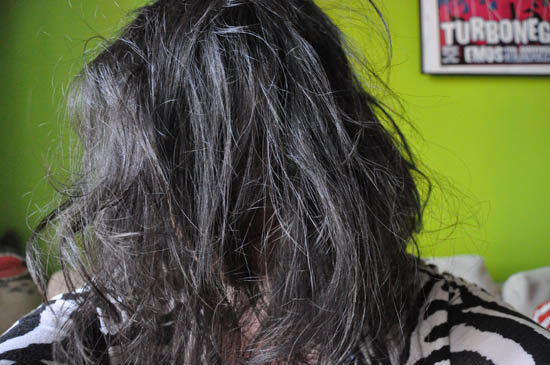 Exhibit one. The Hair Madness. The complete lack of grooming or deportment.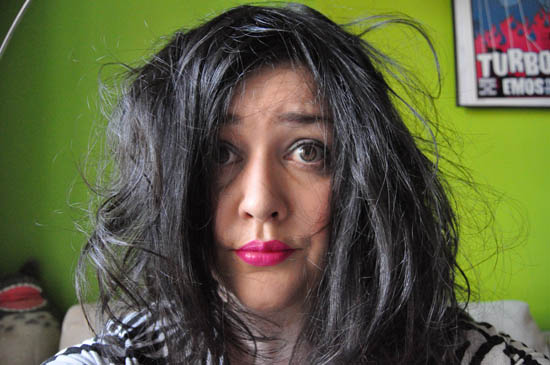 Lipstick applied, the horror begins to receed. Listen, I nave no idea why my face looks so orange in comparison to my neck here. It couldn't, er, be because I'm wearing the wrong shade, could it? If I am, goddamnit, it looks fine when I put it on in the bathroom so I'm blaming the camera. Bad camera!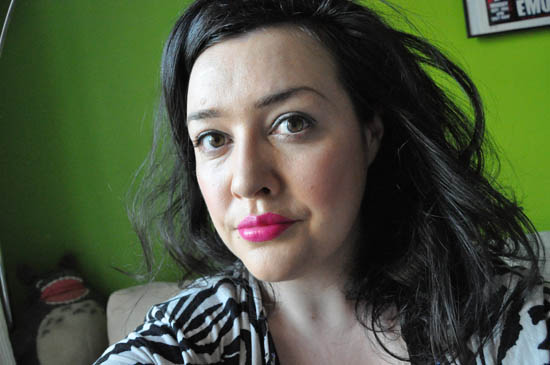 Lo and behold! I am transformed - but shit, my face still looks a different colour to the rest of my skin. Oh dear, that'll be the fault of Lancome Teint Miracle in Beige Porcelaine so.  Back to Sudocrem and talc I go.
So an in anyways, as this is a post about lipstick and not my heretofore secret inability to match product to skintone, I'll tell you a little bit more about Rouge Pur Couture. It's a new line of lipsticks from YSL, and that brand would be one of my favourite go-tos for lipstick in any case, so when I heard about this line a few months ago I was excited.
Advertised
It's very good. Predictably good, in fact.  Like Shu Uemura did a few years back with their artist shades (primary colours you could wear solo but which were intended to use as mixing mediums) YSL has included a pearly white and a deep brown which you can use over any of the other 16 colours in the lineup. For some reason the brand sent me two of shade 07 to try, a bright, shocking fuchsia pink.
That was quite handy. I like bright, shocking fuchsia pink.
I also got the brown but wasn't amazed by it, or not at least with the pink, though it's something that'd work better to ring the changes with a red, I reckon. €31's the damage for these luxury lippies and they boast new tech in the form of very fine, saturated pigments and yes, the result is very good - perfectly opaque, crisp and satin-finished. There's no real longwear claim here but these do stay put for longer than Rouge Volupte, for example.
The packaging is lovely too - polished gold-coloured metal with a red YSL logo accent and despite it being a nice piece of handbag candy, it's my one gripe with this product - the brand's gold casing always looks tatty after a really short space of time.  This is wearing slightly better than the Rouge Pur Shine packaging does for example, because I think it's been treated with a lacquer coating. But even after just a couple of months of not-really-all-that-regular use, mine is looking a bit worse for wear: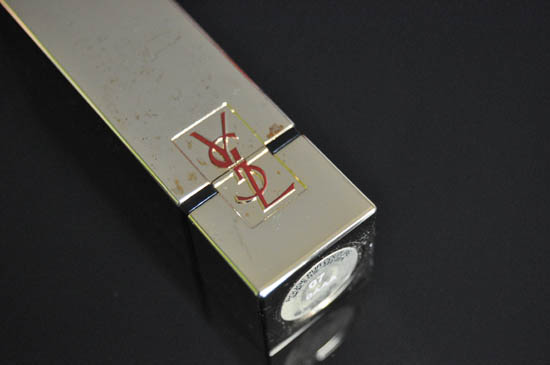 That complaint aside, at the end of the day this is lipstick and it comes in a pretty case and it colours your lips in. Is it worth €31? To me, yeah, it is. I like and will spend on luxury lipstick. For those who don't want to or can't, you'll get a very similar shade to 07 from Mac or cheaper again from Barry M.
Bottom line? Real lipstick fans will like Rouge Pur Couture a lot - I'm planning on adding to my two pinks as soon as I can. A couple of pix of the shades in the line-up are below for your viewing pleasure.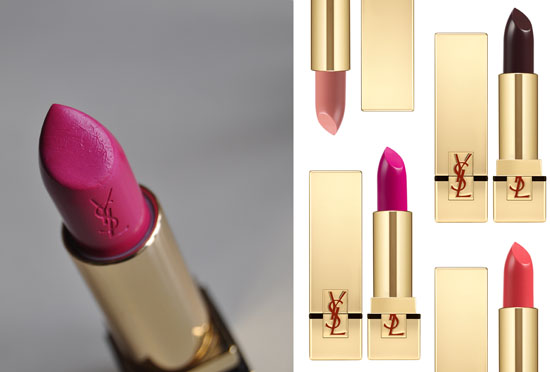 My 07 on the left and again on the right with some of the other shades available.
Advertised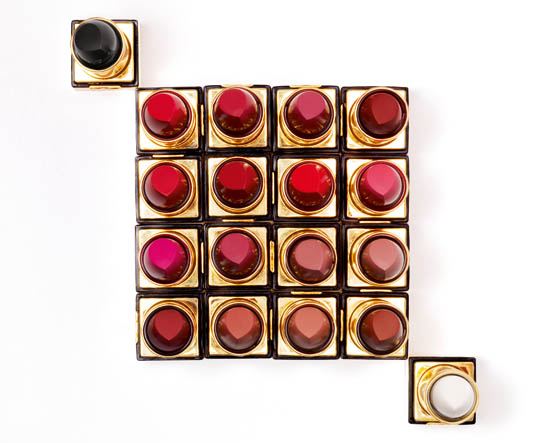 And here's the full shade line-up.