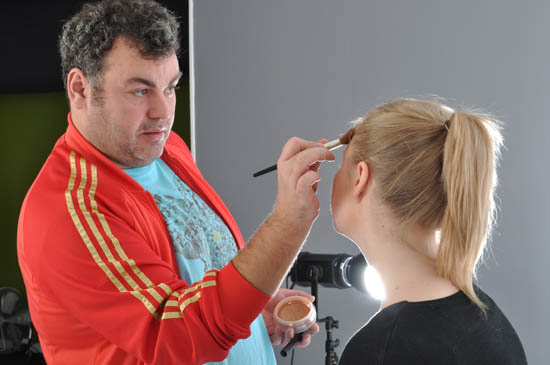 We promised you a new series of beauty basics tutorials for 2012 before Christmas, to sit alongside Sara's Friday eye makeup tutorials and here we go. This, girls, is Back to Basics.
It's all very well having 45 gorgeous shadow shades, umpteen blushers, fantastic brushes and loads of high end beauty splurges you loved the look of, but - well, what if you're not precisely sure what you should be doing with them?
That's what Back to Basics is designed to address. Using in-depth and clear photo tutorials, we're stripping back the most common makeup queries we get to their bare bones. Makeup artist Leonard Daly is showcasing his talents in the series and he's honestly making it all so easy. For the most part, fingers rule and he's got lots of tricks and advice along the way. Eva, our model, is a real gal just like all of us who write the blog and you ladies who read, and she's lending her face to the series.
We really hope you find it useful and it teaches you some new tricks - today we're kicking off with foundation, concealer and powder.  Enjoy!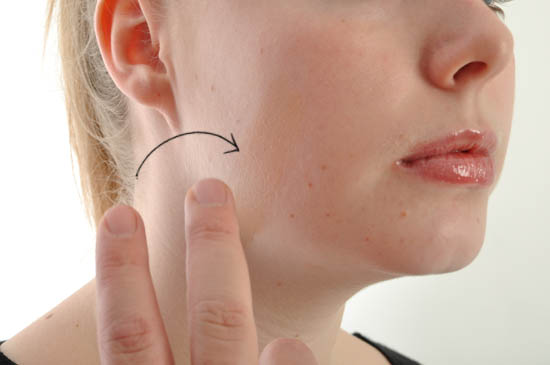 Step 1: getting your shade right first is vital for a great result. Leonard advises testing on the jawline and down the neck.  "If you don't see foundation then it's the best colour for you," he says. For today's tutorial, he matched Eva to Tom Ford's Traceless Foundation SPF15, which was a really good fit for her NC15, porcelain skin. Of course, this is a pricey product so feel very free to substitute your own base in here - all products used are suggestions only, and we have lots of recommendations in our foundation category.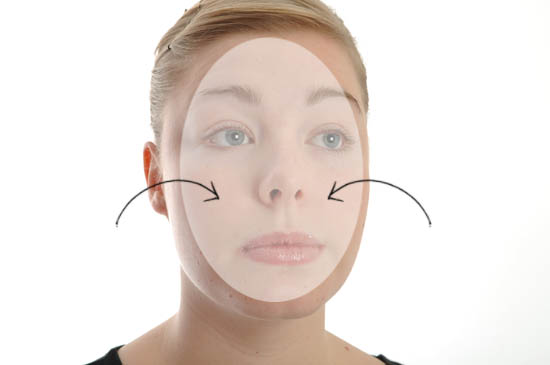 Step 2: don't overdo it. "Most people just need foundation on the small of their face," Leonard says. That's basically the middle of the face, concentrating on the area from brows to chin - it's a rare person who'll need full coverage towards the sides of their face. The aim is to look natural, not caked.
Leonards's Tip: "Foundation is about evening your skin tone – not about changing your skin tone."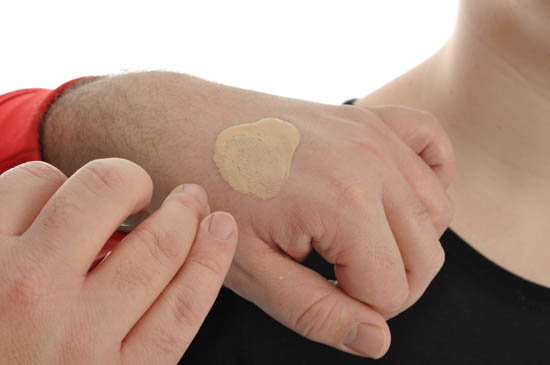 Step 3: Leonard says in general a pea-sized amount will be enough, or one pump. Apply to the back of the hand first, and use this as your palette.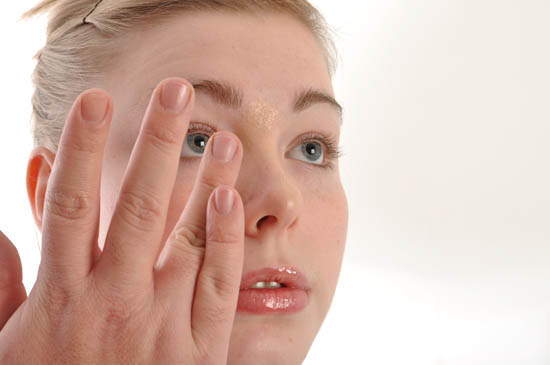 Step 4: now begin applying with the fingers to the centre of the face. Why fingers? He feels that while brushes are fine (though often sold as a necessity in order to shift product) and he does particularly like Shiseido's newest offering, fingers are your best tool.  "They allow you to gently press on skin - your touch should be like putting cream on a baby's bum. If you pat harder and you have sensitized skin then it will blotch." So the mantra is, fingers give a gentle, skin-kind application.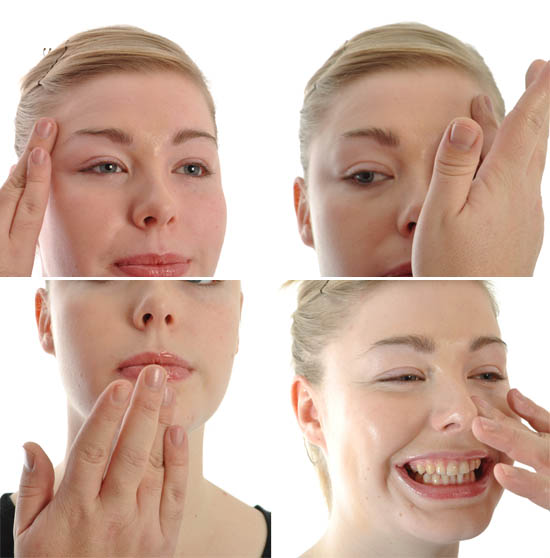 Step 5: keep applying until the face is covered.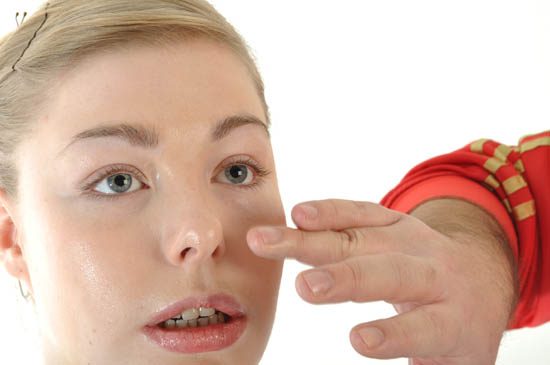 Step 6: now blend to make sure coverage is even all over. "This should only take three minutes," cautions Leonard. "If you have more than three minutes to put on foundation then you need to be doing something else – like watching Oprah!"
Next, it's on to concealer. This tutorial covers basic concealing around the eyes, nose and chin, the areas most of us with normal-to-combo/hormonal skin tend to find we need a little extra help with.  For very specific issues like Rosacea coverage, severe redness, scarring and heavy blemishes, we will aim to address these with another model in the future, using specific products.
Advertised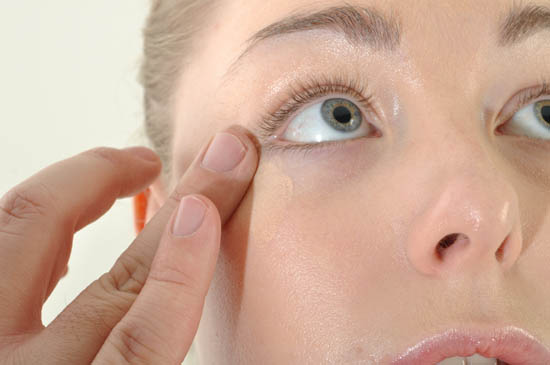 Step 7: Leonard used another Tom Ford product here, the Traceless Stick, which he used as a concealer. He also highly recommends Mac's Pro Longwear Concealer too. When applying concealer under the eye apply it a quarter of an inch below the area needing to be concealed and then blend upwards - if you apply directly below the eye, it will crack.
Leonard's Tip: "The main places to conceal under your eye, around the nose, chin and eyelid."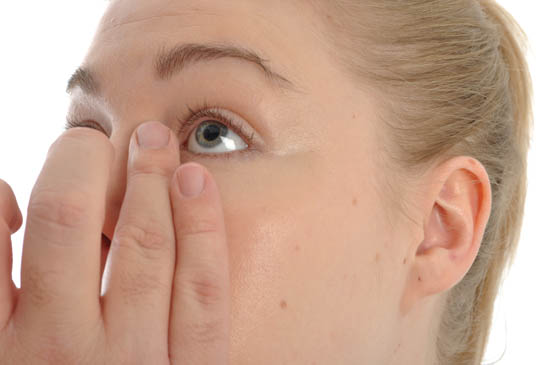 Step 8: Pat and blend gently with your finger.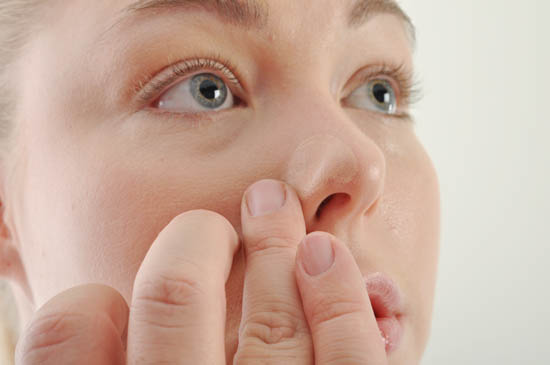 Step 9: noses always need concealing as the skin here is always a little red. Pat some concealer around the nose and blend out.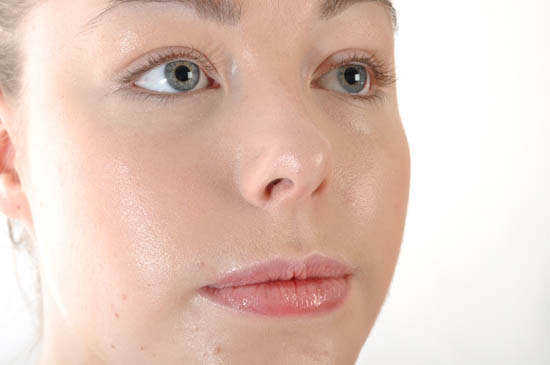 Step 10: aaaaand blend.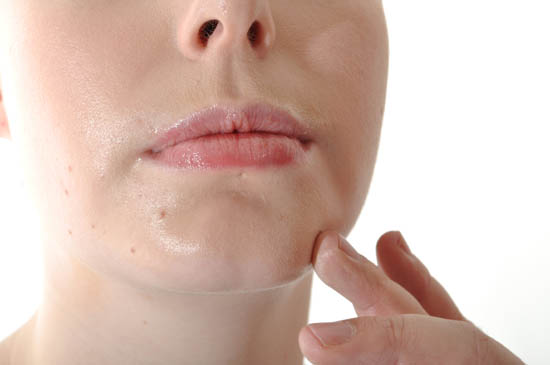 Step 11: The chin is an area where you'll often have blemishes, and Leonard says that if you have blemishes, covering them is the same theory as foundation – just pat on the product with your hand and blend around the spot. If you're going to use a concealer brush make sure it's got synthetic fibres, not natural as it will leave little hairs on the face, not to mention soaking up lots of product.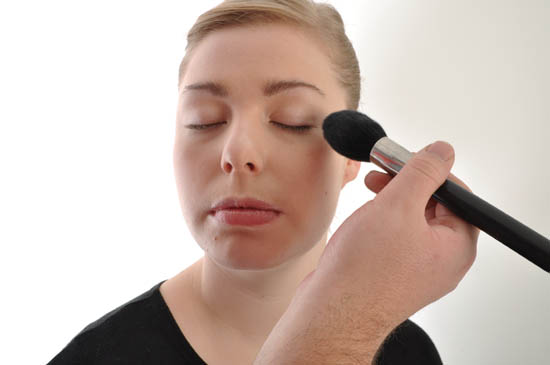 Step 12: our last step is to set foundation and concealer. Depending on the base you use (you might have chosen a full-coverage longwear product for example) you might not use powder, but for the purposes of the tutorial and the fact that Tom Ford Traceless products are creamy, liquid and light, they do need some setting to keep them in place. Leonard used Shiseido Translucent Loose Powder and a Mac brush. He also recommends Inglot and The Body Shop for great brushes on a budget.
Dust the powder on lightly all over the face to set your base, ensuring that it'll stay put. Of the Shiseido powder he says, "Don't be afraid if it appears white, it'll go transparent on your skin." Feel free to use your own setting powder of course!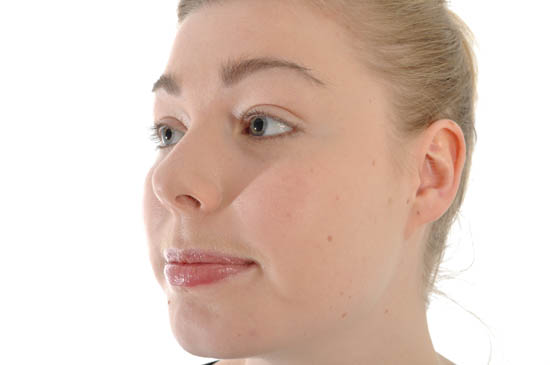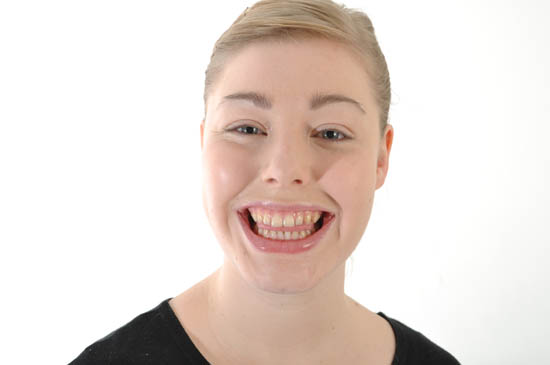 The finished face with foundation, concealer and powder in place.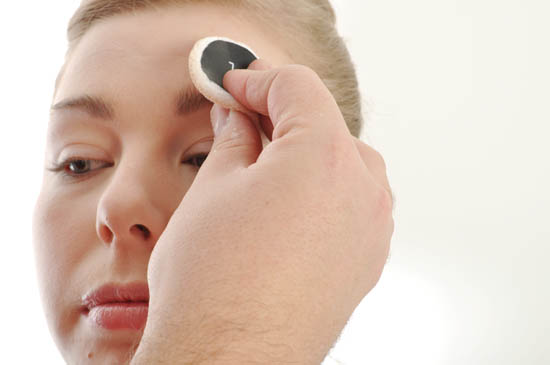 BONUS TIP:  "If you do your foundation correctly there's no need to reapply during the night," Leonard says, adding  "just blot!" "Bring out a blotting powder compact in case you get shiny, or even just bring the puff that comes with it (or buy one in Boots) with some powder on it and roll down onto the skin in circular motions." Leonard used Mac Blotting powder in light – but it comes in whole range of colours and gives you a super healthy look.
Advertised
Credits:
Makeup artist: Leonard Daly, www.leonarddaly.com
Model: Eva Lawes
Photographs: Kirstie McDermott