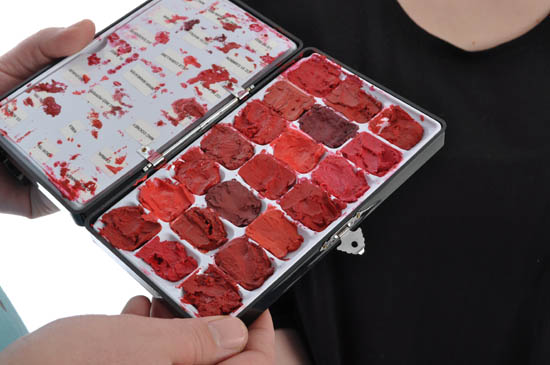 Leonard's Japonesque palette holding all his depotted red lipsticks - check out the variety of tones he's got for all skintypes; cools, warms, brights and darks
We've mastered part of a classic 50s movie star look with Leonard's step-by-step guide to creating cats eye flicks but how do you do the other half: the pesky red lip? Relax, as chauvinistic woman-botherer Michael Winner might say. Here's how to do it three ways.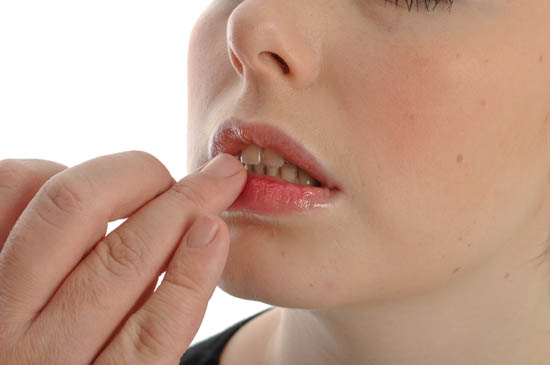 Step 1: Always use a good hydrator beforehand, advises Leonard, who particularly loves Elizabeth Arden Eight Hour Cream. He warns against Vaseline as a prep-step pre-lipstick as it's a barrier that sits on top of your lip skin and doesn't moisturise it. If you find Eight Hour Cream is too slippery, Avene's Cold Cream Lip Balm is also a brilliant choice - it's repairing, so helps stop cracks and flakes, and is non-greasy, so doesn't cause product to move.
Leonard's Tip: "Your lips loose ten times more moisture in winter than any other part of your skin so it's so important to keep them hydrated"
Now, on to the application. How do you work out what shade'll suit? "Finding the perfect red is really up to you," says Leonard. If you have yellowy teeth always go with a blue-toned red, for example. Cool-skinned girls will suit pink or blue-based shades better and those with olive, sallow or yellow undertones will be better with orange or brown-based reds.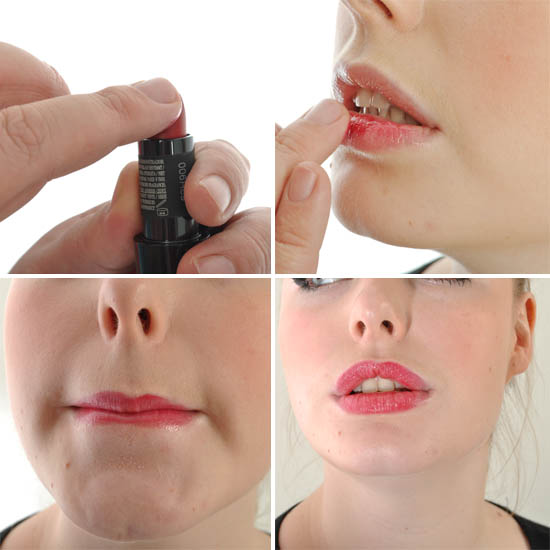 Step 2: If you're not used to wearing brights and you really want to start off gently with a red lip, the best thing to do is ease yourself in with a stain of colour. Start by putting some product straight from the lipstick bullet (Leonard's using Rouge d'Armani in 400 but any red you have to hand will do) onto your finger and dabbing it directly on the lips with a finger. This look is great as it's fairly sheer and low commitment.  Feeling a little braver now? You can add a gloss over this if you like.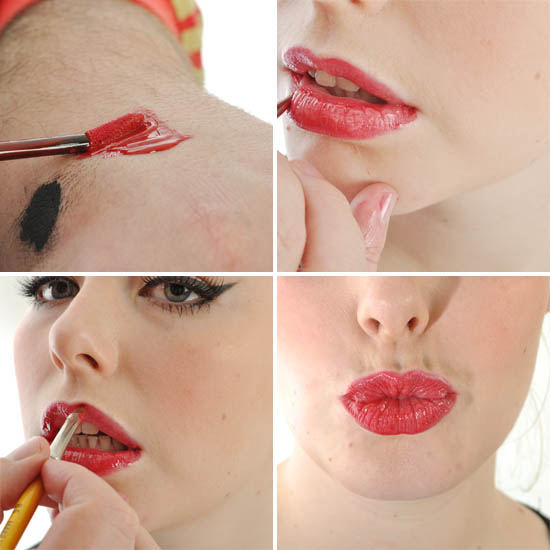 Step 3: For best and most precise results, apply gloss with a lip brush; Leonard's using a Make Up For Ever one he's had in his kit for years and the gloss of choice is Gloss d'Armani in 400. For a more matte red, he says use Rouge d'Armani 400 lipstick on its own, applying with a lip brush. Go around your lips with a Q-tip afterwards for tidiness.
Advertised
Leonard's Tip: "When doing red lips try to keep your lips closed"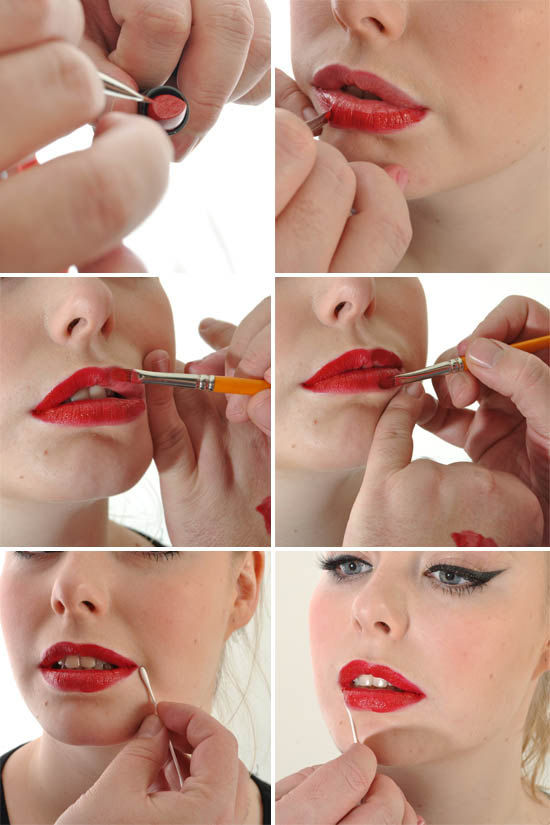 Step 4: Feeling even more brave now and fancy a more opaque effect? A satin finish is the next look Leonard tried. He applied a little of the Rouge d'Armani 400 lipstick onto his lip brush and carefully painted Eva's lips for a full-on, dramatic statement pout before tidying the edges with a Q-tip.
Leonard's tip: "Mad about matte? Mac Red Pepper is a great pick. As it's a Pro product, check Viva Glam I which is quite similar in shade and quite matte too"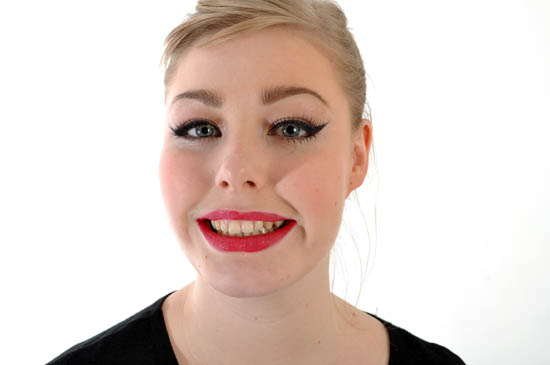 Eva's finished red lipped 'n lovely look.
But just how do you avoid getting scarlet lippy on your teeth? Leonard demonstrates the age-old avoidance technique below: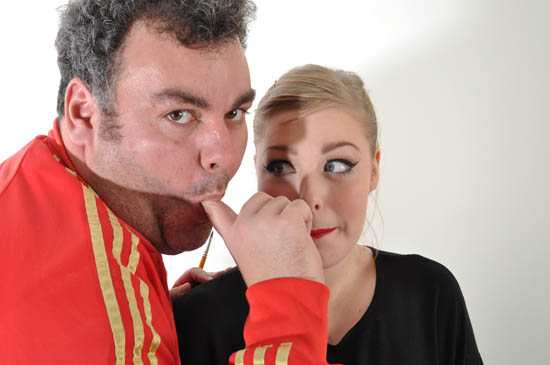 Genius!
Credits:
Advertised
Makeup artist: Leonard Daly, www.leonarddaly.com
Model: Eva Lawes
Photographs: Kirstie McDermott