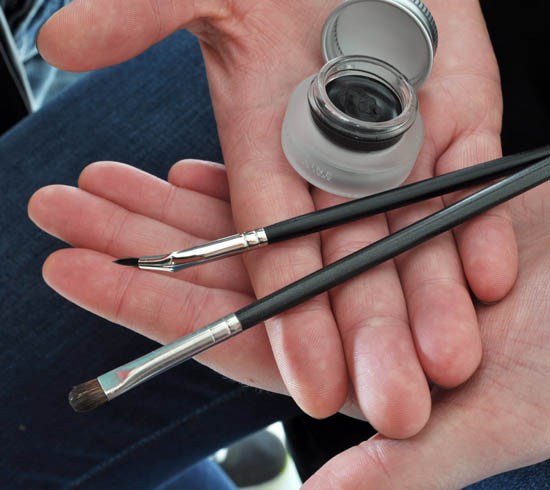 Gel liner: the wild wild west of beauty. You know it's out there waiting to be tackled, broken and bested and the rewards are rich - perfect cat's eye flicks! - but it's oh-so-bloody hard! Never fear, Leonard's here. Using a cheapy but goody, he's taking us through the steps to perfect a simple, easy flick this week. Maybelline's Eye Studio lasting drama gel liner, €11.99, was the product of choice. It's affordable, lasts and lasts, priest's socks-black and comes with a very acceptable little brush, so it's a great buy.
He recommends Inglot for affordable brushes too, FYI.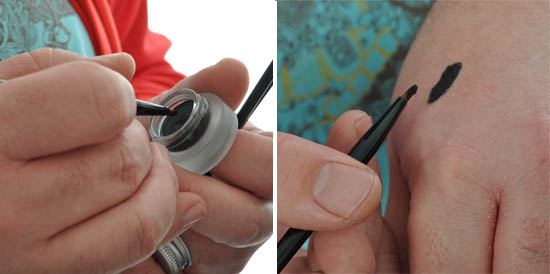 Step 1: dispense a little liner onto the back of your hand - using it as a palette - so that you can properly control how much you're applying to the eye.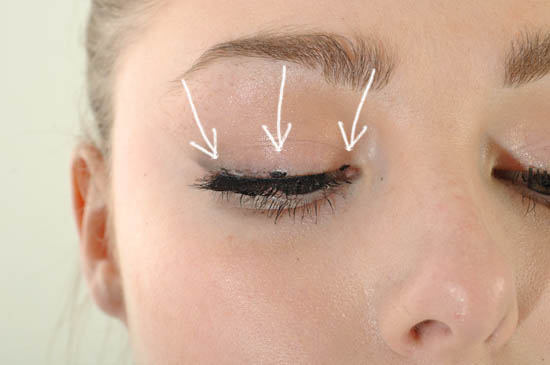 Step 2: if you're really unsure and new to working with gel liner Leonard recommends you lightly add three small, easy to work over dots to the eye. These help you locate where you'll start and finish your liner, and where you'll anchor it in the middle. So place one in by the bridge of the nose, one on the ball of the eye and one at the outer corner. Keep them small as he has done - you don't want them rising above the width of the finished line.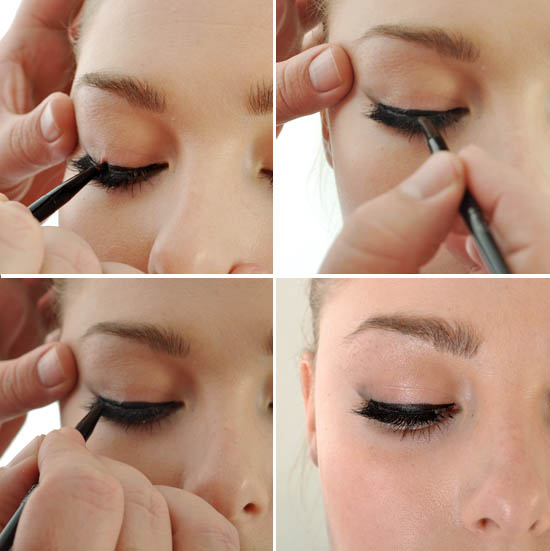 Step 3: Now get your product onto the eye and work quite fast. The best way to line the eye is to try to get it on in one quick movement or swoop. But if that doesn't work, then the trusty three dots method is fine. Get the line as straight as you possibly can first time round as this'll minimise tidy-up afterwards. Keep going over until you're satisfied. Once you've joined up your dots, working from the nose outwards, you should have a straight line, tight to the lashline, out to the end of the lashes. Next, we'll add a wing.
Leonard's Tip: "Have Q-Tips on hand at all times to clean up any mess. Be as tidy as you can when doing it as the gel liner sets very quickly"
Advertised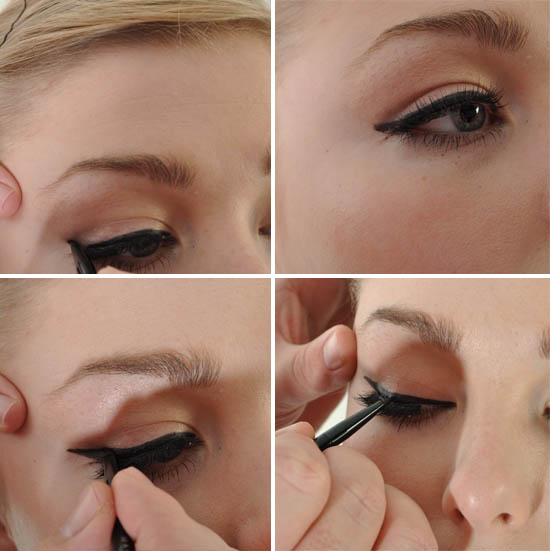 Step 4: If you want to leave your line as is, for work or a more subtle look, then do, but if you want a more exaggerated cat's eye flick, then here's how you add it. Leonard recommends identifying the point you want your flick to extend to first, and then drawing back down from there. That helps you control the shape and size better than drawing upwards from the side of the eye. So take your brush - you may need to add some extra product from the back of your hand - and find the place you want your flick to finish. Make sure it's higher up on the lid - that's what opens up and widens out the eye.
Lightly draw back down to your existing line. Now go back over, shaping, tapering, extending and thickening the line until you're happy with how it looks. You may find you need to draw back across the eyelid again too, to join up and smooth things out. That's fine - and don't forget, practice makes perfect!
Leonard's Tip: "Set with a powder afterwards to make it last all night and into the following week!"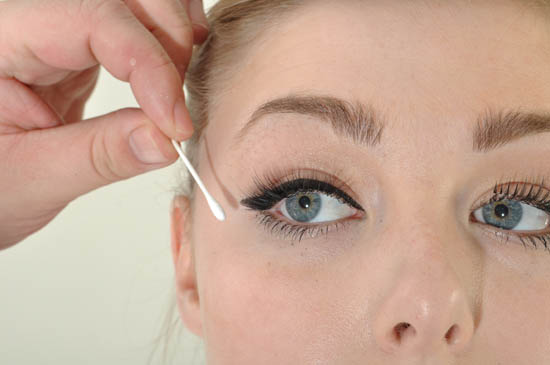 And don't be afraid to do some tidy up if you need to. Leonard's using his trusty Muji Q-tips here.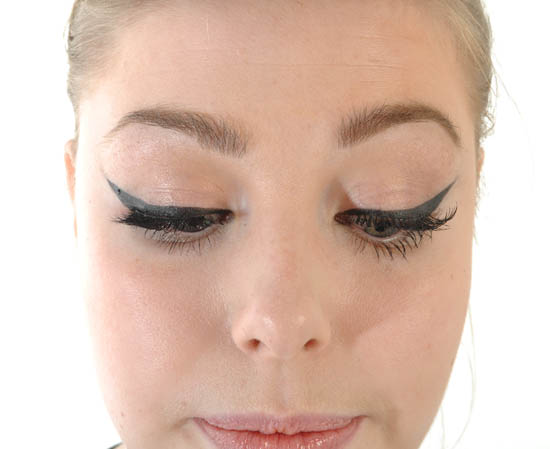 And here's the finished version on Eva's lovely eyes. This one's a bit more exaggerated than you see above - and we'll bring it to you in a later tutorial!
Credits:
Advertised
Makeup artist: Leonard Daly, www.leonarddaly.com
Model: Eva Lawes
Photographs: Kirstie McDermott