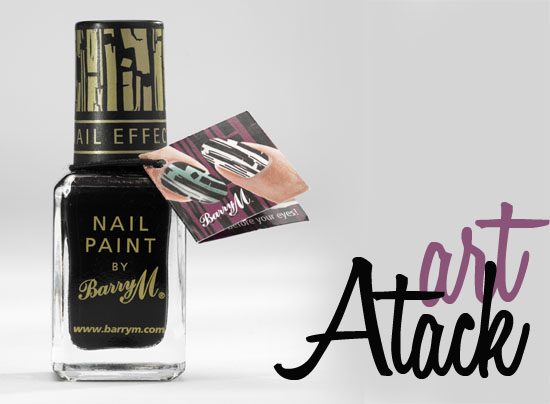 Earlier in the summer we wowed at IsaDora's Grafitti Nails topcoat which I *still* haven't gotten my hands on but which should be rolling out nationwide now. It costs €7.50 and delivers a craqueleure finish in several different shades.
Barry M's on the crazy-paving topcoat case too with the just-launched Instant Nail Effects. €5.95's the damage here and it only comes in black, so while it's cheaper than IsaDora's offering, you don't get any shade choices.
Advertised
I looked for this yesterday in Boots on Grafton street, but no joy - it may be that it hasn't arrived in yet, or - horror of horrors, it's all sold out. But what do you lot think? Is this something you'd buy?